To rent a car in a new place has its own benefits. These days most of us do have cars. Many of us even travel to nearby tourist locations for a vacation in a car. If you ask us why we need to rent a car for trips, we have two observations.
First, when we go to a new country or place, we do not have our car to sightsee. Second, we are also talking about families who do not have cars at all for their own.
So, as we move ahead, let us explore the reasons why rent a car on vacation.
Privacy
Vacations offer the best opportunity to spend quality time with our loved ones. After all, we all take a break from the digital lives and head out on a trip to cherish the lovely moments that we often miss in our hectic life.
Renting a car lets us enjoy maximum privacy; specifically, in the new lands where the culture is entirely different from that of ours. Having our own vehicle gives us the freedom that we usually do not get when we travel on public transport.
By renting a car, you can also avoid the eavesdropping that is possible due to the presence of cab drivers. You do not want someone to keep listening to your conversations with your family and friends throughout your trip.
"I want to go on a road trip. Just you and me. The highway, the radio, the blue sky, the back roads, and windows down. We'll talk about everything and nothing. We'' sing our hearts out, and we'll make memories we'll never forget. Just YOU and ME."

Unknown
Also Read: 5 tips to make your winter vacation more memorable
Ease of commute
Traveling in public transport, such as sharing autos, rickshaws, state-run buses, metro trains, etc. can save money. But when it comes to time, you might end up spending more travel time than you could ever imagine. Besides, it might happen that your destination does not have a direct bus or train. This means you may need to transit multiple buses or public transport to reach that travel destination of yours.
Transiting via multiple transportation means during unfavorable weather like rains or scorching heat might be taxing too. It might even kill the enthusiasm for the trip.
Thus, when you rent a car, you can beat all these commute hassles and reach the destination at your best comfort levels. You can easily escape the local weather, which you generally are not used to, and can travel with added comfort.
"Some beautiful paths can't be discovered without getting lost."

Erol Ozan
Related: Photography accessories you should carry on a trip
Comfortable when travelling with children
Traveling with kids brings its bunch of challenges. Kids of different age groups pose different unforeseen situations during travel. Some kids might feel nausea when traveling in public transport due to the ambient smell and sounds. Babies and infants might start crying due to unexplainable discomfort in buses and autos. Breastfeeding or even normal feeding might be impossible in public transport due to a lack of privacy and hygiene.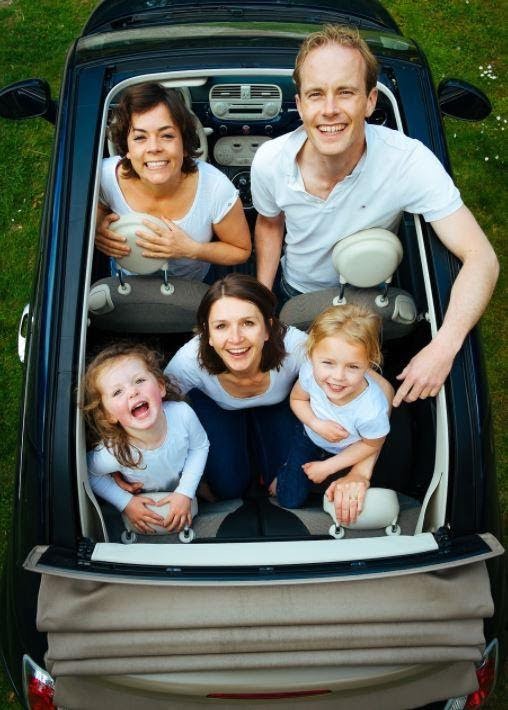 When you have a rental car at your vacation destination, you can minimize such problems. Children also will be able to sleep, eat, and play as and when they want and won't trouble you during travel.
"Always take the scenic route."

Unknown
Related: Best places to travel with children in India
To make the most of the itinerary
Travelling often happens with a pre-planned schedule and in limited number of days. It is a common experience for most of us that we may not be able to cover all the sightseeing spots that we added to the itinerary due to many reasons.
Say, for instance, you wanted to enjoy the sunrise at the tip of the Indian subcontinent at KanyaKumari. Now, you missed it as you could not find public transport to reach the Sunrise point at the correct time.
Chances are that we can miss a bus or train or they might have been canceled due to some reasons. Anything similar can hamper your travel plans when you want to rely on public transport.
Thus, when we rent a car of our own, we can make the most of our itinerary by planning our timings. We need not miss our planned sightseeing. After all, why compromise on making beautiful memories that are once a lifetime affair?
"Roads were made for journeys. Not destinations."

Confucius
Cost-efficient
Charges for public transport might be cheaper. But changing across multiple modes of travel nulls the cost-effectiveness of public transport. Also, autos and other means of transport are notorious for charging hefty sums from tourists and families who are in dire need of transportation.
When you rent a car, you can avoid being looted by auto drivers and cab agencies who otherwise are ready to empty tourists' pockets. Thus, before heading out on a trip, be wise, and research about the cheap and best car rentals in that place for better savings.
"The most beautiful in the world is, of course, the world itself."

Wallace Stevens
Safer option
Traveling in new countries and places might be risky especially during late nights or traveling in sensitive areas. Having a car in your hand lets you reach your hotel safely rather than relying on autos and public transport at the late hours of the day.
"Discovery consists not in seeking new landscapes, but in having new eyes."

Marcel Proust
Related: How to choose the best backpack for your travel needs?
Lets you discover more
With the state of art GPS solutions and travel apps all around us, driving in new places is not anymore a challenge. Also, due to its time-saving feature, rent a car option leaves you more time and energy to discover new places. You can pull over as and when you need a break. You need not miss the viewpoints and the breath-taking views. You can discover shortcuts for reaching destinations and explore more places than you had on your itinerary. To state it simply, having a rental car for vacation lets you do more.
"I can speak to my soul only when the two of us are off exploring deserts or cities or mountains or roads."

Paulo Coelho
Pocket-friendly option for group travel
Rent a car turns into a pocket-friendly option when you are traveling with a group of friends or families. You can share the total cost of the car rental and fuel cost, and there you go! You have a pocket-friendly transportation idea that lets you enjoy your vacation to the fullest.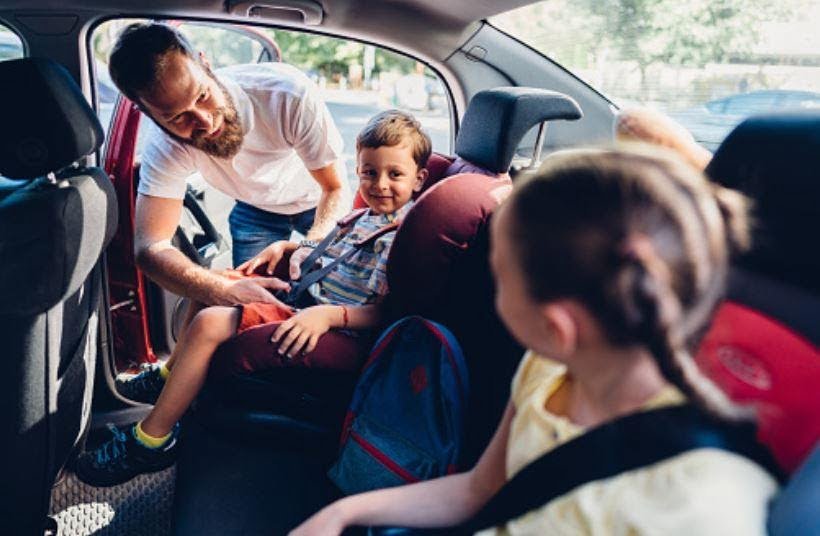 You can trip in style
With a stylish car on rent, you are ready for instagrammable pics at the most beautiful spots in the destination. You can stop and chill wherever you want, and grab the stylish pics and save them forever. There is a mountainous difference between traveling in fully loaded public transport to traveling in an air-conditioned car smelling the best of the car fragrance. Can't agree more, don't you?
"Road trips are the equivalent of human wings."

Victoria Erickson
Adds comfort of shopping
What is travel when you do not do local shopping? Having a car for you lets you shop anywhere you want and as and when you desire. You can even visit places that are popular for their local shopping and eating. You can buy at discounted prices and grab the items of best quality too.
Say you are traveling to Hyderabad, the pearl city of India, and have a rental car with you. You could enjoy the sunrise at the Hussain Sagar. Sightsee museums, heritage forts, and shopping malls during the day. Have your lunch at Paradise. Enjoy your evenings at Shilparamam and buy handicrafts. End your day enjoying the sight of glittering Charminar relishing the Mughlai cuisine at the royal moment after you shopped till you drop the Hyderabadi bangles and pearl jewelry there. All these are possible in a single day itinerary if you have a rental car with you.
Related: Travel gadgets you should have while travelling
Lets you live the travel moments
By traveling on buses and trains, we might see only the places that they travel en route. If you want to see the country from up-close, you should rent a car. You can stop at places of interest and meet the local people. You could get lucky to enjoy their hospitality and learn about their lifestyle. You can also explore their traditions and understand their way of life.
In other words, when you rent a car, you can live your travel moments.
"A road trip is a way for the whole family to spend time together and annoy each other in interesting new places."

Tom Lichtenheld
Enjoy a pet-friendly vacation
Travelling with furry friends can sound like a dream come true for pet parents. Unfortunately, the commute opportunities with pets are limited.
By renting a car for vacation, you can leave all your worries behind about leaving your pet at home or hostel while you are away for a vacation. You can live the moments with your furry friend with you and make the best of the vacation by renting a car.
"The journey of life is sweeter when travelled with a dog."
Also Read: Best toys for golden retriever puppy
Safety measures to be taken when opting to rent a car for a trip
Taking a car on rent comes with its lot of benefits. That said, you should adhere to safety measures and know dos and don'ts before renting a car for a trip.
Never drink and drive when on a trip. You do not want surprises from the local law enforcement nor would you like to risk your life with drunken driving.
Safety belts do have a purpose. Understand it and wear them always when driving.
Never exceed speed limits when driving.
Pay double attention when driving on ghat roads, steep curves, and hilly terrains.
Focus on driving when driving. Mobile conversations and social media updates can wait.
Always carry an international driving license with you and make sure your license is valid in the destination that you are driving in.
When embarking on road trips, you are expected to have a solid understanding of car repair and knowledge of handling the breakdowns. Check the car condition before you head for a drive in unknown places. Gather the contacts of the emergency car service and repair numbers and keep them handy.
It is wise to have one or more people in the car who know driving.
Make sure to fill the car fuel as and when possible. Check the condition of tyres, brakes and engines before you start. Give enough breaks in the middle of the trips to let the engine cool.
Follow all driving rules of the local area to make your driving experience most memorable.
Check for left-handed and right-handed driving rules much ahead and make yourself comfortable accordingly.
Never wear costly jewellery or possess high priced items while on a car trip. Also remember to carry hard cash, as ATMs might not be available in most remote places. Besides, digital transactions may or might not be available at all the places.
Have a hard copy of travel guides that contain all contact details and maps. Same with backup of GPS systems and phone chargers. Carry your portable Wi-Fi hotspot and a fully loaded power bank all the time.
Keep a list of emergency contacts handy. This should include your hotel's contact, local ambulance phone number, and the police helpline of the locality.
Always respect the locals and their lifestyle. Do not make any unwanted comments or actions that might hurt them. It always pays to be a roman when in Rome.
Make sure you rent a car for vacation from a reputed car rental agency. It is better to rent a car from your hotel if possible, to avoid unwanted nuisances.
Carry first aid kits, emergency medicines, and baby foods in ample to make your trip safe and comfortable.
Carry local travel and language guides in printed form. You never know when you may lose connectivity. You cannot rely on digital devices all the time while traveling in unknown places.
Traveling should be fun and adventurous, in limits. Don't try to be too adventurous and put yourself and family at risk.
Summing up
When you rent a car for vacation, you buy the comfort of travel. At the end of the day, traveling should be memorable and safe. Keep these points in mind and get set go on a trip in a rental car to make the fullest of the travel moments.