Bengaluru or Silicon City of India is an abode to a multitude of tourist destinations where one could explore nature, wildlife, culture, and city life. The city has awesome weather and a genial population. Bangalore is a technology hub of India and hence, many migrants move here for settlement and better living conditions.
Places to visit in Bangalore
From attractive malls to captivating palaces, reputed organizations to awe-inspiring monuments, Bengaluru boasts a rich blend of cultural values and idyllic charm.
Bengaluru is a hub of aeronautics, with organizations like Hindustan Aeronautical Limited and National Aerospace Laboratories situated here.
Bengaluru is also a movie hub with the famous Sandalwood situated here. The city consists of around 800 pubs and bars, earning the title "Pub Capital of India".
Also described as the "Metal Capital of India", the city houses several local rock bands and is approachable to many international music concerts.
Bengaluru has been declared by PETA as the most vegan-friendly city in India.
The city holds literary significance and conducts "Bengaluru Literature Festival" every year since 2012.
Here is a fascinating list of 40 places to visit in Bengaluru with friends and families:
Bangalore Palace
With its splendid grandeur and enticing beauty, Bangalore Palace deserves to be on the top of your bucket list for the Bangalore tour.
Dhamarajendra Wodeyar's British Guardian acquired the land from Rev J. Garret, the dean of Bangalore Central High School in 1873. The palace is an ideal destination for hosting weddings, musical concerts, and festive events. On its first floor, you will witness frescos of Raja Ravi Varma, a fairytale ballroom, and the magnificent Durbar Hall.
Cubbon Park
Situated in the heart of the city, Cubbon Park is a jaw-dropping location famous for its tranquil beauty and rich green foliage. Spending picnic time here is one of the exciting things to do in Bangalore.
Interestingly, the park consists of a 6,000 variety of flora that captivates nature lovers all around the city. The park also contains Bangalore Aquarium where one can explore diverse aquatic life. At present, the maintenance of the park is administered by the State's Horticulture Department.
Lal Bagh Botanical Garden
Lal Bagh Botanical Garden is a treat to devour the startling elegance of lavish gardens and other captivating sites.
Lal Bagh Botanical Garden will make you awestruck with its rose gardens, flower show, mesmerizing hilltops, and small lakes. Tippu Sultan, the son and heir of Hyder Ali, finished the construction of the garden, drawing inspiration from Sira Garden of Tumkur. The main draw of the garden is the Flower Show that is held on the occasion of Independence Day and Republic Day.
Related: Most popular cities in India for tourism
ISKCON Temple
ISKCON Temple is one of the most revered places to visit in Bangalore. Under the leadership of Pandit Dasa, the project of ISKCON was instituted by Shri Shankar Dayal Sharma. ISKCON Temple has a gilded flag post situated at the height of 56 ft and a gilded Shikara.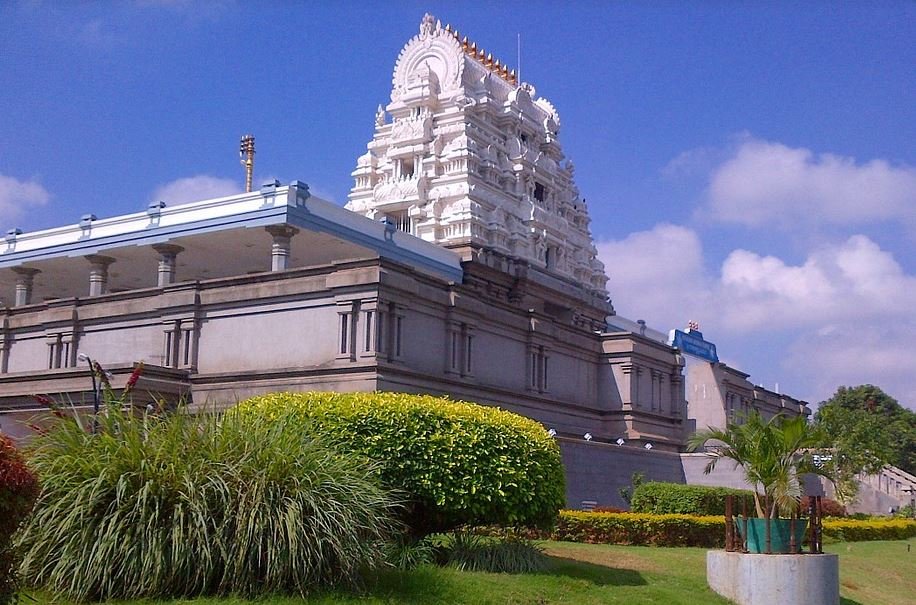 The temple serves free food for poor people. The temple society serves mid-day meals to Government schools. The temple society organizes songs, lectures, and recitals in admiration of Lord Krishna. The significant purpose of ISKCON is to serve the needy and emanate spiritual consciousness in people about Lord Krishna.
Tippu Sultan's Summer Palace
Being the summer abode of the royal Tippu Sultan, the palace was built by Hyder Ali. For denoting its beauty and grandeur, the palace was called "Rash-e-Jannat" which translates as "Envy of Heaven". The palace boasts some amazing wall paintings, architecture, and carvings. Its magnificent balconies depict the lavish lifestyle of Tippu Sultan where he organized public Durbar.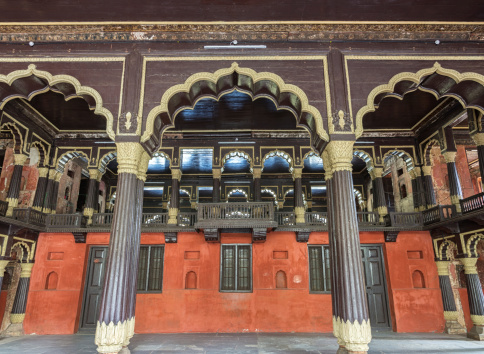 The palace captivates us with its awe-inspiring beauty and rich cultural significance. The giant wooden-pillars, captivating brackets, and serene ambiance are some unique and breath-taking features of this palace.
Nandi Hills
Situated on the outskirts of Bangalore 60 Kms away, Nandi Hills is one of the prominent religious heritage of Bangalore. The place encompasses many historical monuments and sacred shrines. The fortress is blessed with intricate architecture, beautiful wall paintings, and majestic pillars. It was given the title of Rashk-e-Jannat and attracts a large influx of tourists from the city and outside. The sweeping view of sunrise and surroundings captivates us and renders us awe-struck.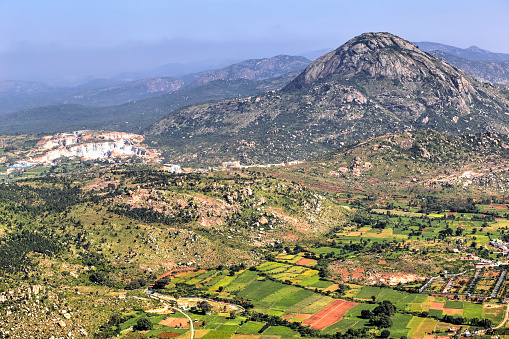 The Bhoga Nandeeshwara Temple that is dedicated to Lord Shiva, Parvati, and Nandi adds charm to this place. Exploring the enigma of Nandi Hills could be one of the exhilarating things to do in Bangalore.
HAL Aerospace Museum
HAL Aerospace museum is a prominent scientific heritage of India to emanate awareness about the developments of Hindustan Aeronautics Limited (HAL). HAL museum educates us and gives insights into the functioning and the huge achievements of the aviation industry in the defense and commercial sector. For aeronautic enthusiasts, touring the HAL museum is one of the most useful and interesting things to do in Bangalore. The combination of the HAL heritage complex and the Aerospace museum makes the most colossal aeronautical heritage in South Asia.
JawaharLal Nehru Planetarium
Being a prominent scientific heritage of India, JawaharLal Nehru Planetarium is replete with a dense scientific knowledge of space and technology. The planetarium gives us insight and awareness about the universe and its various aspects. In 1989, Bangalore City Corporation established the planetarium. Bangalore Association of Science Education (BASE) is the administering body of the planetarium since 1992.
Sky theatre and Science Park are the drawcards of this place. The large section of visitors includes students from various academic institutions to gain pragmatic knowledge of space and technology. For science enthusiasts, visiting the planetarium is one of the most useful and informative things to do in Bangalore.
Vidhana Soudha
Vidhana Soudha is a prominent cultural and political heritage of our country situated in Bangalore. Described as a "Temple dedicated to the Nation" by Jawahar Lal Nehru, Vidhana Soudha houses the State Legislature and Secretariat of Karnataka.
Also called the "Taj Mahal of South India" and attracts tourists with its incredible splendor and awe-inspiring magnificence. On 13th July 1951, the foundation stone of the building was laid down by the then Chief Minister KC Reddy and Jawahar Lal Nehru. The architecture of the building is influenced by the Neo-Dravidian style.
Innovative Film City
Innovative Film City is a mesmerizing amusement park situated in Bidadi on the Mysuru highway. Innovative Film City offers various adventure activities where people of all age groups can enjoy and spend blissful moments.
Some of the major drawcards of IFC are the Cartoon Park, Tribal Museum, Aqua Kingdom, Big Boss tour, and sand beaches. Movie buffs should surely visit Innovative Studio to explore the cinematic world. You can take some time out and do shopping and devour delicacies at Innovative Style. Visiting IFC is one of the most spine-tingling things to do in Bangalore.
Bannerghatta National Park
Replete with rich biomes and idyllic charm, Bannerghatta National Park allures a heavy influx of nature freaks across the country. The Jungle Safari offers an incredible view of tigers, lions, elephants, bears, and deer. Butterfly Park offers amazing views of different breeds of butterflies. Some of the plants that could be found here are eucalyptus, tamarind, and sandalwood.
UB City Mall
Situated in the Central Business District in Bangalore, UB City Mall is a commercial mall and a famous luxury shopping center for all your demands.
With its world-famous brands, sumptuous delicacies, jaw-dropping architecture, and wonderful ambiance, UB city mall caters to all your luxurious demands and is a fun place to visit.
UB City Mall consists of four majestic towers. It belongs to the combination of UB Group and Prestige Group. Visiting UB City Mall is one of the most hilarious and splendid things to do in Bangalore.
Ulsoor Lake
Ulsoor Lake is situated in Ulsoor Village which is often called Halasuru. One could get an amazing view of exotic flora and fauna, especially birds. The majestic lake is famous for enjoying boating rides where one could get a panoramic view of small islands situated in the lake. Ganesh Chaturthi is the best time to visit this lake as it is beautifully decorated and looks no less than heaven during this time.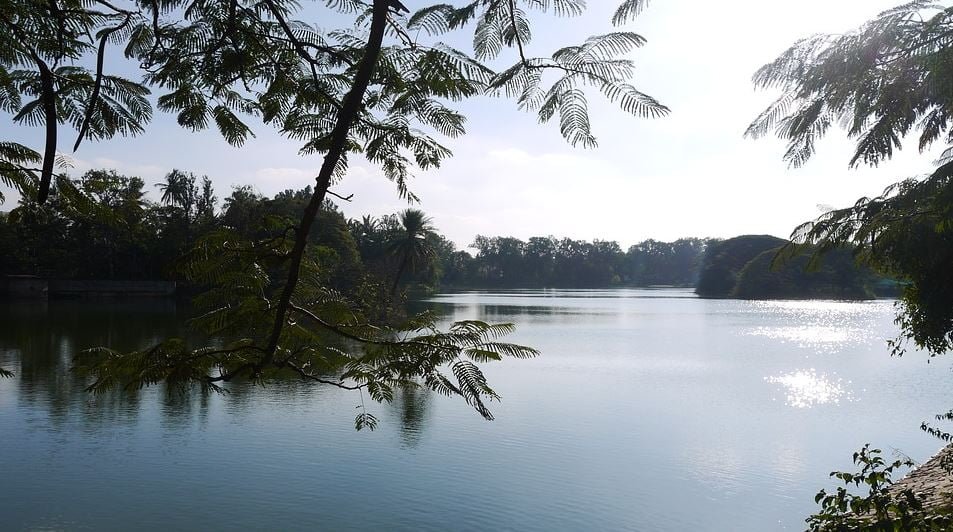 WonderLa Amusement Park
Wonder La Park is India's topmost amusement park which chills down your spine with thrilling rides and other amazing adventures. Situated in the suburbs of Bangalore, the park offers a wide variety of fun activities, including water rides, rain disco, and roller coaster rides. One such ride which has recently been installed here is a roller coaster ride that swings in a straight and reverse direction.
Bull Temple
Devoted to Lord Nandi, Bull Temple attracts a large inflow of devotees every year. The native people have named it "Dodda Basavana Gudi". The architectural design of the shrine is influenced by the Dravidian style.
Kempe Gowda, the then ruler of Vijayanagar, built the temple in honor of Lord Shiva. The Nandi statue was originally grey in color, but due to frequent application of butter and oil, the statue turned into black colour.
Chunchi Falls
Chunchi Falls is the best place to escape the din of the city. One can find peace and serenity sitting near the falls. It lies en route to Mekedatu, a rock valley, and Sangama, a confluence of three rivers. Indulge in activities like trekking around the falls.
However, swimming is not allowed here due to heavy water currents and the existence of crocodiles. There is also a watchtower en route to Chunchi Falls which gives a sweeping view of beautiful surroundings and hill locks. Visiting Chunchi Falls is one of the most exciting things to do in Bangalore. The sparkling and pristine beauty of the falls render it one of the best places to visit in Bangalore.
Shiva Temple
Situated in Old Airport Road near Kemp Fort Mall, Shiva Temple holds immense religious and spiritual significance. Shiva Temple is one of the most religious and sacred places to visit in Bangalore. Its major drawcard is the giant Lord Shiva idol which is 65 feet high. The statue is perched on a small artificial lake and the temple serves its devotees throughout the day. The temple blooms in festivities and is known for proper maintenance. The temple of Lord Ganesha also resides on the premises of the temple.
Commercial Street
In the midst of the Central Business District of Bangalore, Commercial Street is full of buzz and replete with big and small brand outlets. It is one of the most exciting places to visit in Bangalore for shopaholics.
The shopping center offers best-branded clothes, cosmetics, and footwear etc. at an affordable cost. The big drawcard is Khadi Bhandar which offers cotton clothes with fine fabrics and Tussar silk. Jewellers Lane attracts you to buy silver ornaments and jewels. Exploring the lanes of the commercial street with your loved one is the most hilarious thing to do in Bangalore.
Lumbini Garden
Lumbini garden derived its name from a pilgrim site Lumbini province in Nepal where Gautam Buddha took his birth. Lumbini Gardens is replete with beautiful greenery, serene ambiance, and breath-taking sights of lakes. One can spend a blissful picnic near its lake.
There are other adventure sites on its premises such as a children's park, an artificial beach, and boat club. On a pathway that stretches across 1.5 kms, we can saunter while viewing breath-taking landscapes. Spending leisure moments in this splendid garden is among the most exhilarating things to do in Bangalore.
St. Mary's Basilica
St. Mary Basilica is an epitome of splendor and divine beauty. The grand church is renowned for the celebrations of the festival of St. Mary's Feast that comes every year in September. Its architecture depicts Gothic culture.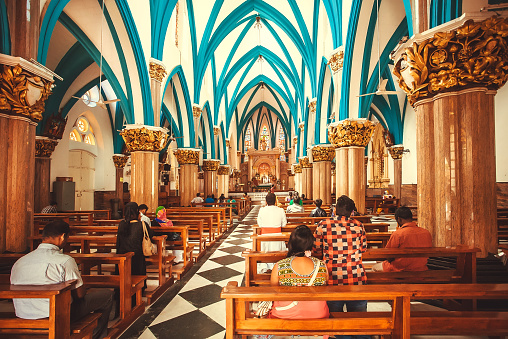 The church is 160 feet high and was built by a French architect. People visit here to take blessings from Mother Mary. It's awe-inspiring splendor and glorifying beauty make it one of the most irresistible places to visit in Bangalore.
Sankey Tank
Located in the vicinity of Sadashivanagar, Malleshwaram, and Vyalikal, the Sankey tank is a popular man-made tank and a hangout point for visitors across the city. The tank was named after its builder, Colonel Richard Hieram Sankey, who constructed it in 1882 for the purpose of fulfilling water supply requirements in the city during those times.
At present, the State Forest Department looks after its maintenance. Mayura Sankey Boat Club offers different boat rides like pedal boats, rowboats, and motorboats. Visiting Sankey Tank in the post-monsoon season could be one of the exciting things to do in Bangalore.
Visvesvaraya Industrial and Technological Museum
Visvesvaraya Industrial and Technological Museum is a place where one could explore the interesting and insightful world of science and engineering. The museum is situated in the environs of Cubbon Park and covers an area of 43,000 sq feet.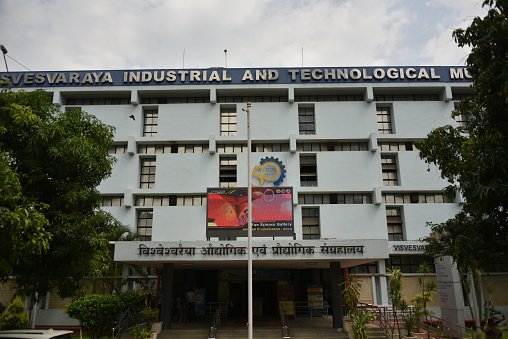 There are four floors in the museum and the uppermost floor has been transformed into a cafeteria. The first exhibition of the museum which took place on 27th July 1965 was based on the theme "Electricity". The background of the museum displays captivating images of underwater, nature, landscapes, and other celestial bodies. For science enthusiasts,s visiting the museum could be one of the most exciting and useful things to do in Bangalore. 
Venkatappa Art Gallery
Venkatappa Art Gallery is a visual treat for art lovers and is one of the most remarkable places to visit in Bangalore. The gallery is spacious and has many sub-galleries that display fascinating portraits, antiques, wood carvings, intricate sculptures, and historical musical instruments.
The museum has a collection of around 600 paintings, with some of them sketched by Venkatappa himself. Other artists such as M.F. Hussain, Rekha Rao, Vasudev Hariram, and N.S. Bendre are some other prominent artists whose masterpieces are displayed on the walls of the gallery.
Halasuru Someshwara Temple
Halasuru Someshwara Temple is one of the most significant religious sites of Bangalore drawing a huge influx of devotees. The temple is dedicated to Lord Someshwara and consists of captivating sculptures of Goddess Durga killing Mahisasura, the wedding of Lord Shiva and Goddess Parvat,i and the portraits of Saptarishis.
The temple is located in the outskirts of Ulsoor and was constructed by Hosalayas in the 12th and 13th centuries. The temple underwent some renovation during Vijayanagar rule. The temple premises also encompass other small shrines such as Kamakshamma, Arunachelashwara, Bhimeshwara, and Nanjundeshwara. Getting blessings from Lord Shiva and other deities are some sacred and divine things to do in Bangalore.     
National Gallery of Modern Art
Manikyavelu Mansion encompasses the artful world of the National Gallery of Modern Art which is a precious store of fascinating paintings, sculptures, and masterpieces from legendary artists.
The luxuriant foliage, the mesmerizing mirror pool, and the majestic fountain add fascination to this prominent heritage. The gallery hosts exhibitions, workshops, seminars, and film screenings. The museum is truly a visual treat and one of the best places to visit in Bangalore.
Indira Gandhi Musical Fountain Park
Indira Gandhi Musical Fountain Park is the first technology-driven fountain park situated in T. Chowdaiah Road. This technology park uses the technology of multimedia, MIDI interfaces, and hardware architecture.
The park also houses a children's park and at its entrance is a mimicked train engine to pay reverence to the then Chief Minister C. M. Jaffer Sharief. According to beliefs, the park can outshine many foreign attractions by little renovation.
Gavi Gangadhareshwara Temple
Gavi Gangadhareshwara Temple is a magnificent religious site built from rock during the 16th century by Kempe Gowda. The holy shrine boasts of several monolithic sculptures. The two majestic granite pillars mount colossal rings of Sun and Moon, which holds immense religious significance. The unobstructed sun rays fall on Shiva Lingam by passing through the horns of the Nandi bull. This phenomenon could be seen on Makar Sankranti. This beautiful occurrence attracts a large influx of tourists across the city.
Manchanabele Dam
Nestled in the Manchanabele village across the Akravati river, the dam captivates us with its splendid beauty. The reservoir offers some fun activities such as boating and kayaking. The serene environment and picturesque landscapes of the dam set us free from the hassles and worries of roaring cities. We can get a sweeping view of sunrise and a far-fetched lake here.
However, due to some bad incidents, the reservoir is made inaccessible to the general public. Relishing blissful moments here with loved ones could be one of the best things to do in Bangalore.
Ragigudda Temple
Ragigudda Temple, a prominent heritage of Silicon City, is built in honor of Lord Hanuman. In the mid of the shrine, there is a magnificent Lord Hanuman statue. The temple is lavishly decorated and brightly lighted at the occasion of Hanuman Jayanti to celebrate the festival. The temple contributes to the welfare of the poor and needy through its charitable lift service. Getting blessings here from Lord Hanuman is one of the most sacred things to do in Bangalore.
Big Banyan tree or Dodda Alada Mara
Dodda Alada Mara or the Big Banyan tree captivates us with its formidable size and awe-inspiring charm. The tree covers an expanse of 3 acres and ages for 400 years. The tree is in Kethohalli village. In recent years, the tree got severely infected by a disease that damaged its primary roots.
However, the tree still maintains its charm and draws a flock of tourists daily. The roots, stems, and branches of the tree symbolize Lord Brahma, Vishnu, and Shiva respectively. Getting soaked under its shade could be among the exciting things to do in Bangalore.
MG Road
Being a prominent commercial hub of the city, MG Road is crowded with shopping malls, cafes, and restaurants. It is a shopping paradise which meets all our shopping needs and desires. MG road is dotted with malls selling enticing silk sarees, traditional handicrafts, cutlery, and other amazing products. One can do a night out with friends in the high-end pubs of MG Road. MG was called Parade Road in pre-independence days.
However, it was given the name MG road in 1948. Exploring MG road to fulfill your shopaholic needs can be one of the best things to do in Bangalore. MG Road must be on the top of your bucket list of places to visit in Bangalore.
Freedom Park
Covering an expanse of 21 acres, the Freedom Park draws similarity with Hyde Park and Kensington Park in London. The park is one of the serene and tranquil places to visit in Bangalore. The premises include the Water Fountain, Jail Museum, Sculpture court, People Courtyard, library, and children's playground.
Male Mahadeshwara Hills
Male Mahadeshwara Hills is a religious heritage which is located in Chamarajanagar district of Bangalore. It is one of the sacred places to visit in Bangalore. The shrine is devoted to Sri Mahadeshwara who is believed to be the incarnation of Lord Shiva. The pilgrim site attracts throngs of devotees from South India. The temple also holds significance because of the fact that whenever Veerappan abducted a person, well-wishers would come here for their safe retrieval.
Bangalore Aquarium
Situated in the premises of Cubbon Park, Bangalore Aquarium is a famous place where one could explore the aquatic world. Bangalore Aquarium is a rich bevy of exotic fishes such as Goldfish, Fighters, Siamese, Freshwater Prawns, Red Tail Shark, Angel Fish, Pearl Gourami, and many others. The third-storeyed aquarium consists of 14 tanks on its first floor and 69 tanks on its second floor.
Bangalore Fort
Famously known as Tipu Sultan's Fort, Bangalore Fort is one of the significant attractions in the city. The royal fort boasts awe-inspiring architecture and is real evidence of the intense battle between Mysore rulers and the British Empire.
The dexterity and finesse of the architecture captivate a large throng of visitors across and outside the city. The fort is also called "Rash-E-Jannat" which means "Envy of Heaven". The fort was once a summer abode to the famous ruler Tipu Sultan. A major portion of the building has been destroyed due to consistent battles. However, the inner area consists of artificial ponds, weapons of rulers, and an ancient Ganesha temple. It is one of the most historic places to visit in Bangalore.
Related: Best Indian cities for NRIs to settle
Snow City
Snow City is a one-stop destination for experiencing a snowy world of fun and amusement. It is one of the best places to visit in Bangalore which offers myriads of fun activities. You can enjoy snow-falls here like any hill station and you will get suitable clothes like jackets, boots, pair of gloves with their prices included in the tickets.
It also caters entertainment with its splendid 9D cinema. Visiting here could be one of the most delightful things to do in Bangalore for adults and kids as well.
Maha Bodhi Society Temple
Situated near Freedom Park, Maha Bodhi Society Temple is an endowed heritage of India that is well-known for its humanitarian services. It serves people of all religion, caste, creed and gender with its libraries, hospitals, bookshops, old age homes, and academic institutions. It was established in 1956 with the objective of preaching the principles of Lord Buddha and welfare of needy and ill people.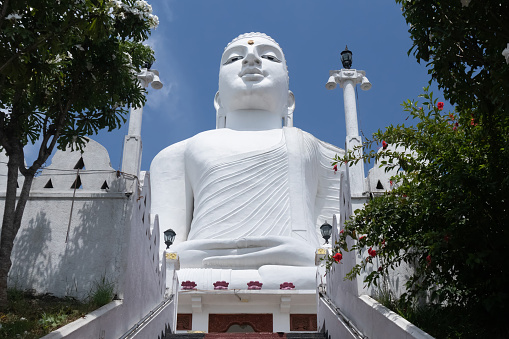 The temple also consists of a mediation centre where one can spend a peaceful time doing mediation. Spending a serene time here and getting educated with the teachings of Lord Buddha could be one of the best things to do in Bangalore.
Art of Living International Centre
Situated on the Panchagiri Hills of Kanakapura road, Art of Living Centre was founded by Sri Sri Ravi Shankar in 1986. The majestic centre was established with the purpose of enlightening people through its various programs. The place is interspersed with beautiful small lakes, captivating gardens, and rich flora.
Famously described as "Bangalore Ashram", the centre serves as a spiritual retreat from the roaring cities. The centre runs mediation programs, satsangs, Ayurvedic treatments. Spending a serene time doing mediation and listening to the satsangs could be one of the best things to do in Bangalore. The spiritual and mystic ambiance of the center make it one of the most soulful places to visit in Bangalore.
Siddara Betta
Situated in the Tumkur district in Karnataka, Siddara Betta is a major sightseeing attraction of Bangalore known for its pristine beauty and majestic hillocks. Siddara Betta is dotted with small caves, temples, and boulders. The hill has a spring on the top which is famous for its medicinal properties. The hill also consists of an auspicious Lord Shiva Temple. The rocky mounds are best for trekking and hiking activities. One could climb to the top of hillocks and enjoy a sweeping view of the neighbouring settlements.
Bilikal Rangaswamy Betta
Situated 70 Km south of Bangalore near Kanakapura, Bilikal Rangaswamy Betta hill is known for its religious significance and breath-taking landscapes. The hill offers many trekking and hiking activities. The hill is covered with shrub forests where elephants and native animals could be found. The summit of the hillock has a temple called Rangaswamy Temple. We can get a panoramic view of hills and villages scattered around the site.