Destination wedding in India is becoming more popular, with celebrities choosing to tie the knot closer to home. Wedding destinations in India range from wavy beaches to exuberant royal palaces. Every bride and groom can have plenty of choice to pick of what they want their marriage places to look like!
Weddings in India are always an extravagant affair. And, adding an exclusive wedding destination imparts more glamour to the occasion. A destination wedding allows you more options and ensures that your wedding is unique. When you want your wedding day to stand out from the rest, a destination wedding is the best bet.
We have curated the list of best wedding destinations in India that can make your wedding memorable. They also allow your guests to get away from the stress of their everyday life and remember your grandeur wedding forever!
Is it better to have a destination wedding?
A destination wedding may not cross your mind at first. But when you start thinking about its merits, it is hard to say no to it! However, most people may not want to opt for a destination wedding in India because they fear it may not fit the budget. While a destination wedding can be expensive, especially if you have to think about your guests' accommodations as well, they can also fit well within your budget.
Advantages of Destination Wedding
Creative: Wedding in India is once a life time affair. So why not display your best creativity and make the moments memorable with destination wedding?
No arguments 😛 : Families of either side need not have the debates anymore about organizing your wedding in their places. Make your wedding happen at your dream destination.
Save money: When you choose a comprehensive package of the destination, you can save more of your moolah!!
Get ready for honeymoon: With a romantic destination in your hand, you are ready to get set on honeymoon soon after the wedding.
Summer Wedding Destinations in India
Planning a summer destination wedding in India? If you want to make your summer wedding stand out, you can try out the other wedding destinations mentioned below. These marriage places will leave your guests in awe, and they are not going to forget about your wedding any time soon.
Lavasa
A stunning township close to Pune, this hill station has been modeled after Italy. When you want an intimate and quiet wedding, away from the hustle and bustle of city life, Lavasa is your best bet!
The greenery all around the place looks brighter during summer, and the cool breeze of the hilly area gives you respite from the glaring sun. Here, you will find waterfalls and lakes with crystal clear water.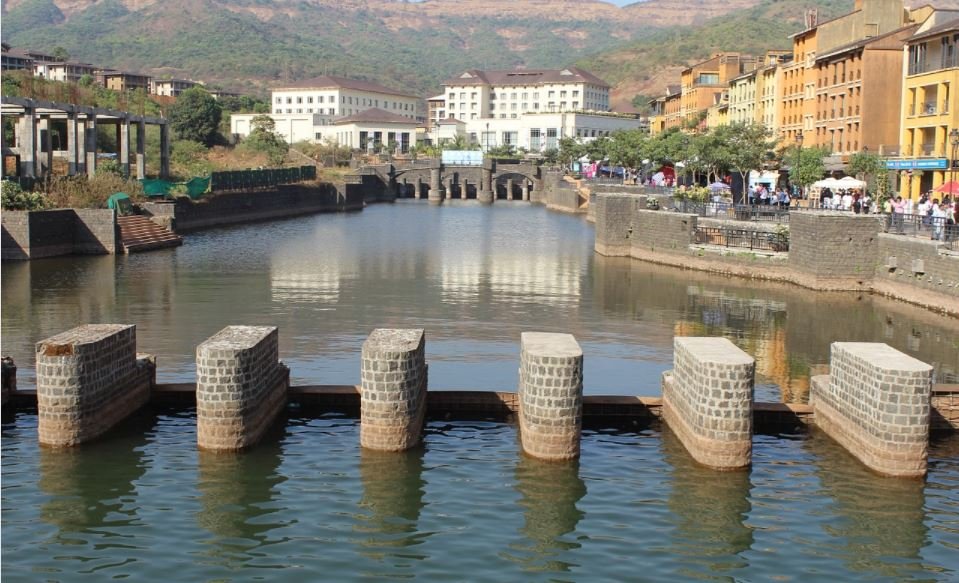 Udaipur
When you think of India's destination wedding, Udaipur Destination Wedding is perhaps the first name you can think of. Anyone who has dreamed of getting married like a royal will know all about Udaipur destination weddings.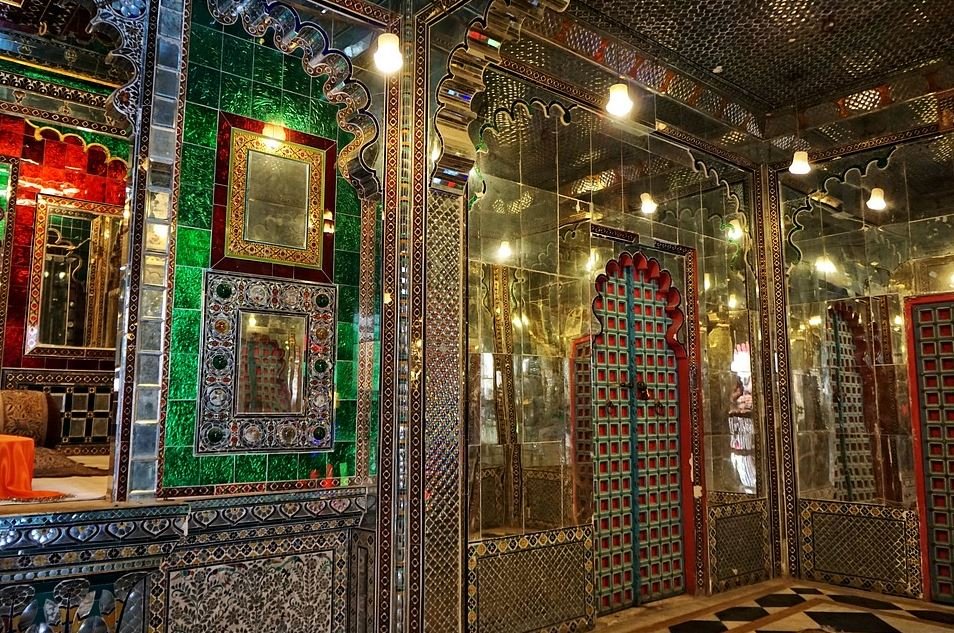 When you look at the lakeside forts or five-star hotels in Udaipur, other marriage places seem bleak in comparison. Who does not want to start their journey with their lifelong partner with a spectacular view in the background? 
Udaipur wedding destination makes for the best Summer wedding destinations in India. Because, you can choose whether you want to get married near a lakeside fort, with a stunning view of the glimmering lake, or get married right in the middle of the lake itself! Udaipur goes all out to ensure that the bride and groom have a memorable wedding day.
Mussoorie
Looking for an innovative wedding destination in India? Look no further than Mussoorie! Unconventional yet beautiful, Mussoorie marriage places encompass cool breeze, scenic views, starlit nights, and a peaceful atmosphere. 
For a wedding that is straight out a fairy-tale, come to Mussoorie. A hidden gem that makes for the perfect venue for a summer wedding can sound like a nightmare when dressing up in the heat.
Weddings in the summer are colorful and lively, but the summer heat can also get in the way. With these luxurious destination weddings in summer, you can ensure that all of your guests enjoy themselves with weather being no more a bother.
Beach Destination Wedding in India
If you want to embrace the essence of summer and go all out, then there is no better option than a beach wedding! The soft sounds of the waves crashing on the shore and the gentle breeze will enhance your wedding day's atmosphere. Beach weddings give you an excuse to be as unconventional as you want to be, but going the traditional route is not difficult too!
The afterparty for a beach wedding is a sight to behold! With all your loved ones gathered in one place, it is easy for you to let loose and enjoy yourself.
You can change into breezy summer clothes and party it up with your friends. A beach wedding has a light-hearted atmosphere that most couples crave for their wedding day. The night can end with a bonfire, or with you looking up at the twinkling stars!
Are you planning a beach destination wedding in India? Here are the most popular places that you can go to!
Goa
When you think of summer and beaches in India, you think of Goa. Why wouldn't you? Goa has some fantastic beaches, and some of them make for excellent marriage places. What adds to the allure of destination wedding in Goa are the amazing pre-wedding photoshoots that you can have. 
There are so many beautiful locations to choose from stunning resorts, beaches, and beautiful gardens and monuments. South Goa allows you to hold an intimate wedding ceremony, with some functions in stunning gardens! Your wedding pictures will turn out colorful and stunning for sure!
Andaman 
Ending a wedding with a speedboat is unconventional, but it makes the occasion more memorable. But Andaman is meant for those who would prefer a quiet wedding too.
You can choose to have your ceremony on the beach or indoors at a resort. Either way, you will not be too far from the calming view of the blue water of the Bay of Bengal. For those who want a hassle-free experience with marriage places for destination weddings, Andaman resorts offer the best experience from arranging caterers to offering decorators for your ceremonies. 
There is not much that you will need to worry about. The pleasant climate and beautiful view will be hard for you to forget and help enhance your wedding day's ambiance if you want to have a beach wedding in style. Then Andaman is the best place for you!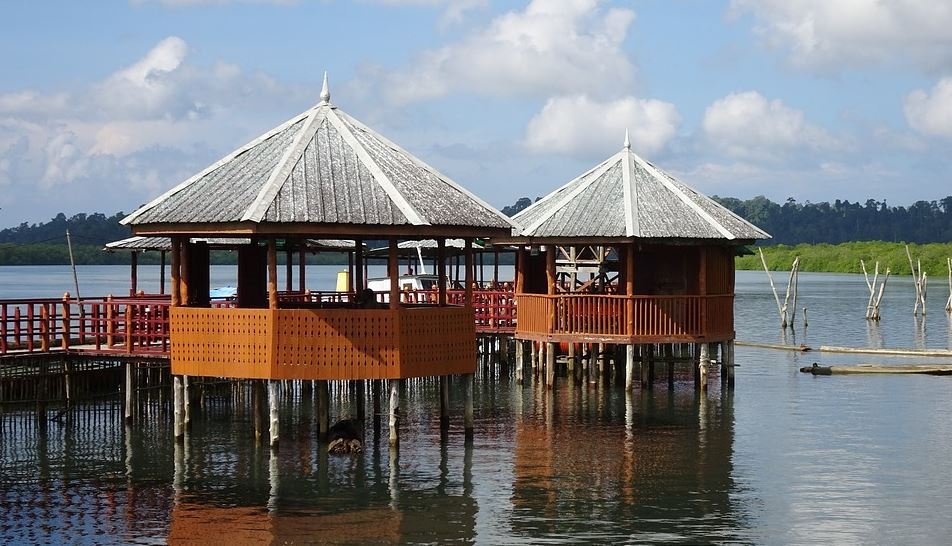 Kerala
Also known as God's Own Country, where else would you want to metaphorically bind yourself to your lifelong partner? With quaint beaches and stunning resorts to choose from, you get more than just a beach wedding at Kerala. Swaying palm trees, lush greenery, and the warm breeze off the Malabar coast, you get everything at once!
Check into a resort for a relaxing few days before your wedding, and plan indoor or outdoor ceremonies. You will be offered all of the help that you need to plan a spectacular wedding. Imagine being surrounded by palm trees and with a backdrop of the Arabian Sea for your wedding photos? It does not get better than this.
If you are planning your wedding between October to March, Kerala is the place for you! Kovalam is famous for its stunning beach resorts, especially its famous clifftop resort. You are bound to get a unique view when you decide to hold your wedding in Kerala. Additionally, you should not miss checking the royal palaces as your wedding venue, if you are looking at a heritage theme wedding.
Alibaug
A quiet town near Mumbai, is becoming a preferred spot for beach weddings! Want to avoid the tourist crowds in Goa and enjoy an intimate wedding? Alibaug is the place for you. Whether you want your desi wedding at the beach or a clam seaside affair, you have the option to choose from either.
With beautiful beach resorts all over Alibaug, you can ensure that your guests are comfortable and can make every event in time. Plan the perfect ceremony and wedding. The resorts you book will be more than happy to ensure that your wedding day is as impressive as possible.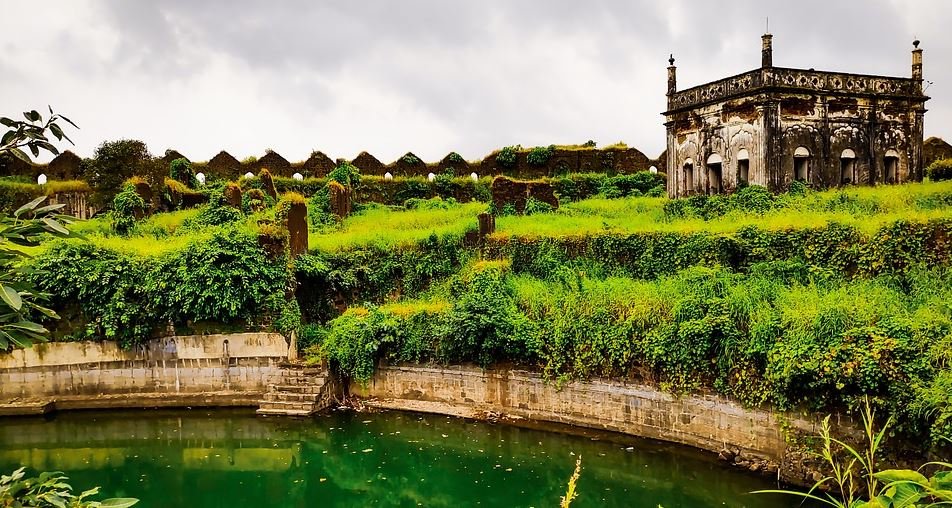 This is the perfect location for you to have a dream wedding at the beach, but avoiding crowds and tourists. A magical wedding with your close ones is possible at Alibaug. With the backdrop of the setting sun and the sea, you will have the most memorable wedding day!
Mahabalipuram 
Where can you get the beach's beauty and the serene atmosphere of a temple in one place? Mahabalipuram's place of the rock-cut statues has more to offer than its statues and stunning architecture.
Want to get married in a temple and enjoy the cool air of the beach right afterward? This place may be your best choice. South India culture is at its peak in Mahabalipuram, and your taste buds will delight in the traditional south Indian cuisine.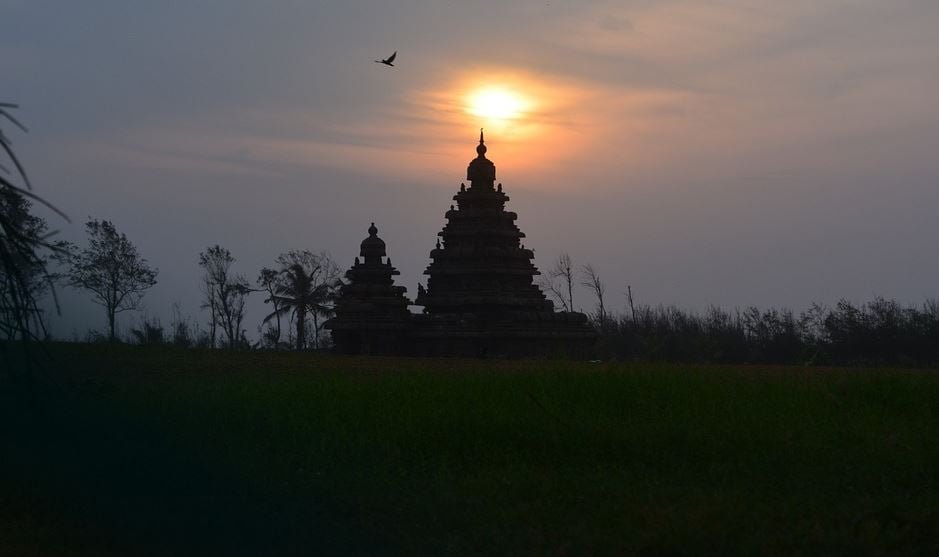 This historic Shore City, known for its temples, historical monuments, and sites, also features some great resorts perfect to host wedding ceremonies.
Winter Wedding Destinations in India
Want to be assured that you will have pleasant weather during your wedding? There is nothing better than planning a wedding in the winter! Soft muted colors, offset by the beautiful hues of flowers, winter weddings can be just as magical as summer. 
When you have the perfect destination in mind, you can plan the perfect wedding of the year. Winter wedding destinations can be anything that you desire, from beaches to resorts or gardens; the crisp winter air keeps everyone happy!
Bengaluru 
Also known as the garden city, this wedding destination is a good bet all year round. However, if you want your wedding to be resplendent, Bengaluru is the place for you to be. You can decorate any venue with fresh and colorful flowers, and completely shatter the idea of winter being grey dreary. Let your wedding celebrations be as colorful as possible, to make this winter cheerful. 
Winter weddings work best with soft color schemes, and if you are a fan of pastel colors, you can plan stunning and ethereal outfits. However, do not be afraid to be bold and bright; who said the bright hues are only meant for the summer?
Bengaluru is not only famous for its botanical gardens but its architecture too. You can probably fit in a royal wedding on a budget if you choose a destination in this city. From royal palaces to resorts with marvelous architecture, your wedding venue look more than stunning.
Shimla 
Love the winter? Show it off! Although Shimla is more famous as a summer wedding destination, its beauty does not fade away in the winter. With snowfall in December, you can enjoy a white wedding! This wedding destination is perfect if you want to have your wedding and honeymoon in the same place. 
For those who dislike summer and are waiting for winter's cold weather, Shimla has some of the best marriage places for a destination wedding in India.
Kolkata
While a bit unorthodox, Kolkata has some fantastic wedding venues to choose from. Not just traditional venues, you can even hold your wedding ceremony among the lush green gardens of Victoria Memorial, with beautiful Victorian architectural style buildings. 
Choose from St. Paul's Cathedral, Victoria Memorial, or other old, yet well-kept buildings to hold your wedding. Enriched with tradition, you will find it easy to find accommodations next to wedding venues to ensure that your guests do not have a hard time navigating around the city.
However, keep in mind that the City of Joy is always awake. There is never a dull moment when you're in Kolkata, but when you need to reach your wedding destination on time, this can be a hassle.
Agra
We do not need to elaborate on why Agra is known as the City of Love, but having a wedding in Agra means that you also get to visit some places of historical significance.
From the Red Fort to the Taj Mahal and even Fatehpur Sikri, there is a lot to explore in this city. The marriage places that you will find here are nothing to scoff at. Although you may not be getting married in a palace, the venues will not make you feel anything short of royalty. When you pick Agra as your wedding destination, you can be assured that you will always remember your wedding day with a smile!
Auli
Who does not want to get married amidst snow-capped mountains? Auli marriage places are a way to ensure that you have a fairy-tale wedding in the making!
Famous for its natural beauty and exotic ski resorts, at Auli, you can make time to visit the Chenab lake or the Auli artificial lake. There is much to explore, and with snow-capped mountains all around, you will have a fantastic view of your wedding. 
Get your pre-wedding shoots in this location, and you will be able to relive the magic repeatedly.
Winter weddings have a magical atmosphere, and when you select the perfect venue, you can ensure that you can capture the beauty of winter during your wedding ceremony. For those who love the embrace the chill in the air, their winter wedding can be a spectacular event!
Best Destination Wedding Resorts in India
Planning a destination wedding is difficult enough as it is, but you do not want to add the worry of planning your guests' accommodation into the mix.
Right from searching to co-ordinate caterers, decorators, and more from a different city arranging a destination wedding is hectic. But, if you also have to locate nearby hotels and accessible routes from guest houses to the wedding venue, it can add to the stress. 
Hence, most couples who decide on a destination wedding usually opt to get married on a resort, getting married on a resort is not only comfortable, but it ensures that a lot of the worries that couples have are assuaged. There is no need to worry about decorators, accommodations, or comfort. Travel time is cut down to zero when you are staying in the same place as your wedding venue.
Resorts are more than well-equipped to handle weddings of a grand caliber. They work with the wedding couple to ensure that the celebrations go off without a hitch. In several resorts, the wedding couple and their party can also enjoy exclusive services to make their stay more pleasant.
Heritage Resort, Bikaner
Hosting your wedding in a city known for historical monuments and palaces already adds to your big day's glamour. However, when you choose the perfect wedding resort, you ensure that your guests are in awe if the celebrations.
With an exclusive desert safari offered to you, the bride and groom can make the most of tying the know at a destination wedding in India. Spice things up by opting for the Bikaner Resort in Bikaner, which is surrounded by greenery on all sides.
The lavish resorts take all steps necessary to ensure that you feel like royalty on your wedding. The glamour and a stunning view that everyone will forever remember this resort offers!
Ananta, Udaipur
Nestled on top of the Aravalli Hills, the Ananta resort will transport you to Bali. While Udaipur is already famous for its stunning heritage building, the Ananta hotels take thing s one step further by introducing gazebos, amphitheaters, and beautiful villas in this resort, with a beautiful banquet hall to boot; planning your wedding in this resort does not sound like a bad idea.
Although it tries to bring a Bali feel to its resort, Ananta still manages to capture Rajasthan's essence. When you can hold over 900 seats in the wedding hall itself, and over 1500 floating guests, you are sure to have the big fat Indian wedding of your dreams.
Madhuban Resort and Spa, Gujarat
Gujarat is not the first city, or even the tenth one on your list when planning on having a destination wedding. However, with the beautiful property of the Madhuban Resort and Spa spread over 22 acres of land, you may change your mind pretty quickly.
The resort offers its best services to the bride and groom and allows guests the comfort of a plunge pool and jacuzzi. With unique services for the bride and groom's entourage, such as hair and beauty treatment and night spa, both the couple and their guests can enjoy being luxuriously pampered for the wedding's duration!
Offering the best Gujarati culture and amenities, this resort has changed the way people think of Gujarat when it comes to wedding planning.
The Lake Resort, Naukuchiatal
Located in the Kumaon hills of Uttarakhand, this resort will take your breath away. Although it looks quaint, its beauty is unparalleled. What makes this resort unique is that it is located by the lakeside, which adds to the resort's charming atmosphere.
With lush greenery all around and the lake's glittering water, your wedding will have a magical atmosphere that cannot be paralleled by any other. Guests get to take in the beautiful lakeside view from the banquet hall, and the resort itself looks like it has been lifted straight out of a fairy-tale book. This is the perfect venue for those who want to add an otherworldly charm to their wedding day.
Sula Vineyards, Nasik 
For a unique destination wedding in India, it cannot get better than opting for a vineyard for your wedding. While the Sula Vineyards are already a popular choice for pre-wedding shoots, why not take the leap and hold the ceremony here itself?
With a capacity for almost 2000 guests, you will not run of space and guests to invite to your wedding. The romantic atmosphere of the vineyard, coupled with the beautiful amphitheater, makes this one of the most offbeat yet glamorous marriage places.
When you want to think of beautiful and quirky wedding destinations, you think of Sula Vineyard. With such an eclectic wedding venue, your guests will not forget about your wedding celebrations any time soon!
They can enjoy a few days of being pampered and being the center of everyone's attention! Resort venues have everything a couple could need to ensure that their wedding day is as perfect as possible! They are also more than willing to work with couples and accommodate their requests.
With beautiful architecture, comfortable stay, and spectacular services, there is no wonder why resorts are popular in every city! From decoration to the food, every aspect is arranged for the couple by the resort, without them needing to lift a finger!
Destination Wedding Packages
One way to ensure that your destination wedding does not end up costing more than expected is to look at destination wedding packages. When you have selected a venue, you can always browse theirs or other websites for wedding packages.
Usually, wedding venues have a set price for the services they offer, along with the rent for the venue and other features that it may have. When you compare the costs of wedding packages, it is easy to select one which is well within your budget.
Hiring a professional wedding planner, either offered by the wedding venue or hired independently, can also help you stick to a set budget. Wedding planners have connections within the city and can help you get the best services within your budget and decide on a wedding package with components useful for you.
Opting for destination wedding packages with pre-selected components ensures that you know what services you can expect from the venue and allows you to ensure that you can avail only the services that you need. With a set price for every component, wedding packages make a destination wedding in India more accessible.
Can you plan a destination wedding under 5 lakhs?
When you think of destination weddings, you think of extravagant and lavish affairs. But can you plan a destination wedding on a budget? Yes, it is possible. With careful planning, you can arrange an intimate wedding which is under five lakhs! Here is how:
A foreign location
While opting for a foreign location can seem like a bad idea when you are on a budget, when you opt for such a distant location, you can trim down your guest list significantly. Hence, this can cut down the cost of a wedding!
Destination wedding cost outside India may not be as expensive as you imagine them to be. When you select the right location, you can plan your wedding on a budget. Thailand and Bali are popular wedding destinations where your wedding function will not cost an arm and a leg!
Planning a lavish wedding at a foreign location is possible and easy too! In fact, in some locations, you will arrange for luxurious stays at resorts, and opt for special services too! Even places such as Mauritius can be a perfect wedding destination for some couples.
A popular honeymoon spot, destination wedding cost outside India, in Mauritius is not much. For many, this can be the wedding destination of their dreams.
Hiring a planner 
When you are working on a budget, you will need someone who can keep things organized, and who can be better at it than a wedding planner? A wedding planner also has many connections that can help you get a lot of services that you want, for cheap!
Saving ahead: While a wedding under 5 lakhs is possible, if you already know that you have a limited budget for your wedding, it can be wise to start saving early. Even saving a small amount every month can go a long way in helping you achieve the wedding of your dreams!
E-invites: Do you remember the last time that you opened your letterbox? For most, it has to have been at least a week or two. But you check your emails every day. When arranging for invites, it is often best to opt for an e-invite.
Not only does it help you save on the cost of your wedding, but it is also good for the environment. Additionally, most people are quick to check their emails instead of their letters. So, with e-invites, you can be assured that your loved ones have received your invitation!
With these few simple tips, you can help save on the cost of your wedding. A destination wedding can often help you save costs further, but you need to carefully plan your wedding.
Everyone wants to ensure that their wedding is memorable, but many people may not find it necessary to spend an extravagant sum on their wedding.
Now that it is possible to have a glamorous wedding even when you are on a budget, it seems that people will not be too keen on spending a lot of money on a two-day event!
Conclusion
Resort weddings are glamorous and ensure that the couple does not have to worry about much; hence they are venues at destination wedding places in India. When you look at popular destination wedding places in India, you will find that these places' resorts are often the first choice for couples. Hence, these resorts have a lot of experience planning a wedding according to the couple's wishes.