Luxury hotels in India can add spice to your holidays. Many of these hotels are pride to Indian tourism due to their Indian cordiality and contemporary amenities. These hotels in India provide an unforgettable experience with their amenities like Royal spa, International cuisines, and unmatched hospitality.
Indian hospitality and Tourism sectors believe in  "अतिथि देवो भव:"  which means "Guests are like God". To accomplish this, every Indian hotel is trying its best to provide eminent and exotic facilities to its guests. Here is the list of top 15 Indian hotel names that you should not miss to check out for your vacation in India.
The Leela Palace Udaipur
Located near the placid Lake Pichola in Udaipur, the Leela Palace tops the luxurious hotel name list due to its magnificence and glory. The relaxing views of the surrounding mountain ranges of the Aravalli combined wiht the serenity of the Pichola lake promises the utmost peaceful staying expereince in this hotel.
This Indian hotel has accommodation of 80 lavishly designed rooms. The ornamentation of these rooms is inspired by the royal legacy of Rajasthan. And thus, they provide glimpses of the life of Mewars. The beautiful evenings can be enjoyed with romantic boat rides, native songs, and folk dances in the courtyard.
Other Details
The dining facility is arranged at the lavish Sheesh Mahal.
Banquet venue, Spa, and Internet Access are available for all guests.
Regular sanitation and hygiene are maintained at top-notch level.
The Taj Lake Palace, Udaipur
There are many hotels in India which provide princely inspired decorations to guests. The Taj Lake Palace of Udaipur is one of them. This hotel has different types of guest rooms ranging from 31,300/night. The list of different rooms are:
Palace Room Lake View
Grand Royal Suite 1 Bedroom Lake View
Grand Presidential Suite 1 Bedroom Lake View
Luxury Room Garden Non-Lake View
Luxury Room Lake View
Historical 1 Bedroom Suite Lake View
Royal Suite 1 Bedroom Lake View
Regular sanitation and hygiene are maintained in line with international hygiene guidelines.
This hotel came into the limelight when the James Bond movie "Octopussy" was filmed in it. The Taj Mahal Palace is equipped with 65 luxurious rooms and 18 grand suites.
Other Details
Offers enchanting views of the neighboring City Palace, Aravalli Hills, Machala Magra Hills, and Jag Mandir.
Serves a wide range of Indian and international cuisine.
A destination for Royal weddings and sorcery honeymoons.
The Umaid Bhawan Palace, Jodhpur
Being the world's largest private residences, The Umaid Bhawan Palace comes under Taj hotels. This hotel is among those Indian hotels in India which have plenty of rooms. This hotel has an accommodation of 347 rooms, and also a museum in its premises. It has been awarded as the "World's best hotel" at the Traveller's Choice Award.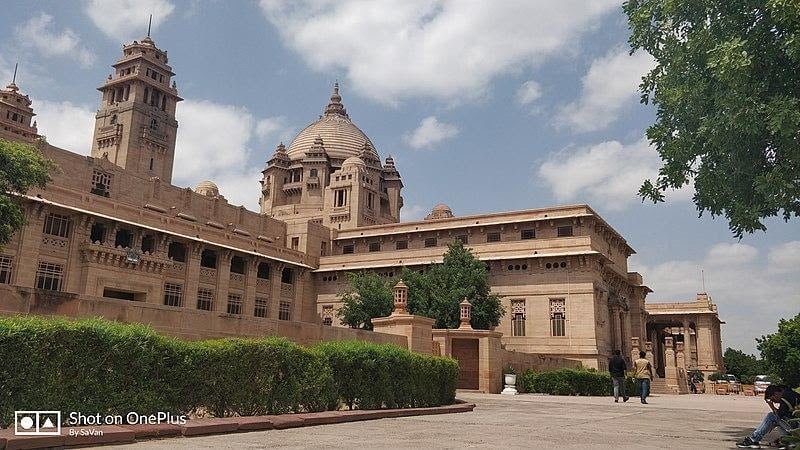 Other Details
Exclusive cuisines and butler services.
Rejuvenating treatments and therapies at the Jiva Grande Spa to soothe your mind and body with the help of yoga and meditation.
Check-in from 2:00 pm noon and Check-out till noon.
Oft-preferred spot for destination weddings.
Pets are allowed.
The Taj Mahal Palace, Mumbai
Located in India's first harbor landmark, The Taj Mahal Palace Mumbai is one of the five-star hotels among other Indian hotels in India. This place has accommodation of 285 rooms and suites, all blended with a touch of nobility, richness, and eminent modern facilities.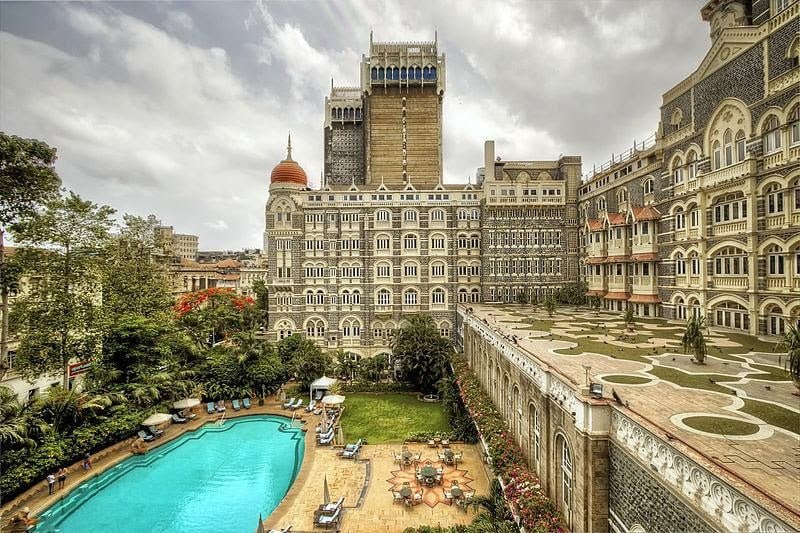 Other Details
The ballroom has space for 450 guests.
Best choice for conference and royal weddings.
It is India's first luxury hotel.
Musical evenings are its specialty.
Check-in from 2:00 pm noon and Check-out till noon.
Pets not allowed.
The Oberoi Amarvilas, Agra
Highly inspired by the royal touch of Mughals, the Oberoi Amarvilas Agra is the perfect destination if you want to relax, rejuvenate and replenish on your luxury vacation in Agra.
Other Details
Temperature controlled pool
Fitness center
Ranked among the best hotels in Asia.
Secured first position in the list of top 25 Indian hotels for romance in 2019.
The facility of golf carts to the Taj Mahal for guests.
Related: Taj Mahal facts you never knew
The Tree of Life Resort and Spa, Jaipur
One of the best boutique resorts in Jaipur, the Tree of Life Resort and Spa, Jaipur offers an awesome vacation experience to tourists with its beauty and architectural design.
Other details
It has a total of 13 luxury villas with a separate living room, bedroom, bathroom, and a large cabinet for luggage.
Each villa is equipped with a private garden, pool, outdoor lip shower, sunken tub, and spa which will rejuvenate your mind and soul.
The Vivanta Bengaluru, Whitefield
Being located at the entrance of International Technology Park, rooms of this hotel are elegantly designed with marble floors, flat-screen Televisions, free Wi-Fi, tea, and coffee machines.
Other details
Pets are allowed.
Room service is available 24×7.
Jiva spa and swimming pool for refreshing you from the hustles of life.
Gym and fitness center which are open 24×7.
Check-in from 2:00 pm noon and Check-out till noon.
Early check-in and late check-out on request.
It is situated at a distance of 45 kilometers from Vivanta Bangalore Airport.
Contact number- 080669 33333
Related: 40 places to see around Bangalore
The Taj Rambagh Palace, Jaipur
This beautiful hotel has seen many transitions over the years from being the "Home of the queen's favourite handmaiden" to being the "Residence of Maharaja Sawai Man Singh II and his queen". It highlights the royal heritage of Rajasthan. Different cuisines can be enjoyed along with a lounge bar, steam, and Polo bar.
Other details
It is covered with dense vegetation over 47 acres of land.
Meditation and Yoga centers for calming your stress level. 
Indian and International Spa facilities
Check-in from 2:00 pm noon and Check-out till noon.
Early check-in and late check-out on request.
The Trident, Gurgaon
Located in the core of Gurgaon, the Trident provides a pleasant experience to its guests. The architectural built of this hotel is a collaboration of Moroccan, Rajasthan, and Mughal styles. It has accommodation of 136 rooms and suites. Due to its wide lush greenery and facilities, it has been ranked among the best hotels in Gurgaon, Delhi NCR.
Other Details
Availability of reflection pools
Presidential Suite
A classy Pool bar and refreshing swimming Pool
Gym and fitness center along with Spa
The Paul Hotel, Bangalore
This luxurious hotel is situated in the heart of Bangalore which is an IT hub. The Paul Hotel Bangalore offers classy service and a world-class experience to its guests. Every year, it's creating a new zenith of comfort and luxury for its guests.
Other Details
Contact number- +918040477777
It has accommodation of 57 suites.
Book 7days in advance and get 15% off the best available rate with free breakfast and Wi-Fi.
The Moevenpick Hotel and Spa, Bangalore
This hotel has accommodation of 182 rooms and suites. It is highly inspired by Swiss quality and precision. Being located near the city center and airport, it provides free Wi-Fi, tea, and coffee set up to all the guests.
Other Details
Availability of an indoor swimming pool.
Gym and Health center facilities
Complimentary breakfasts
Availability of two big conference rooms.
The Wildflower Hall, Shimla
It is a five-star hotel in Shimla with luxurious accommodation and a well-arranged library. Dining areas are available with views of mountains along with a personalized spa.
Other Details
Email ID- Generalmanger.wildflowerhall@oberoihotels.com
Traditional bonfires during winter.
Availability of different types of cuisines like Indian, Asian, and Continental.
Spa to rejuvenate the mind and spirit.
The Amanbagh Resort, Rajasthan
This resort is very peaceful and tranquil with dense vegetation. Ancient Aravalli Hills are prominently visible from here. The architectural work of this resort is highly inspired by the Mughal style.
Other Details
Open-air yoga pavilion with the availability of Spa.
Personalized Wellness Immersions
Garden with trees of fruit, palm, and eucalyptus.
Related: Most sought after wedding destinations in India
The Amanvana Spa resort Coorg
Being located in the serene hills of Coorg, the Amanvana resort provides an eminent view along with serenity and relaxation. It is the best place for your vacations because of the beautiful stone spa bathtub and stunning river views.
Other Details
Wide range of options for vegetarians.
Dining with bars and coffee shops.
Located at a distance of 1.9 miles (3.06 km) from Kushalnagar town, Karnatak, and 56 miles (90.12 km) from Mysore railway station.
The Lalit Resort and Spa, Bekal
This alluring resort is situated in "God's state", Kerala. Being surrounded by the river Nombili, it provides many pleasant views to guests.
Other Details
Availability of a total of 38 suites
Spa with private Jacuzzis
The Lalit Resort and Spa Bekal have a restaurant along with a bar.
Related: Places to see in Trivandrum
The Amber Dale Luxury Hotel and Spa, Munnar 
This luxurious hotel is situated in the natural beauty of Munnar, Kerala. Being surrounded by mesmerizing tea gardens, Amber Dale hotel is equipped with spa to relax your mind and body.
Other Details
Personalized Ayurveda treatment packages
Spa and Jacuzzi
Beautiful honeymoon suites
Check-in time is 2 pm noon and check out time is 11 am morning.
Doctor on call along with childcare services
The Grand Hyatt, Kochi
This beautiful hotel is rich in many eminent facilities like Gym and Fitness center, swimming pool, Spa, bar, and restaurants. It is situated at a distance of 2.93 kilometers from the Kochi city center.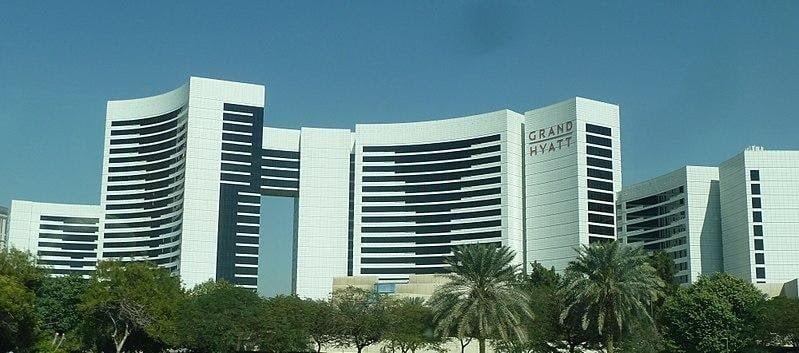 Other Details
Facilities of free Wi-Fi and free parking
Implementation of extra safety measures for the maintenance of hygiene and sanitization.
Hot tub and free Wi-Fi
Sauna and steam room
The Heritage Madurai, Madurai
This luxurious resort offers echoes from history in its every part. It provides dining under a banyan tree which is 200 years old. The heritage Madurai has accommodation of 72 rooms which includes 34 villas. The architectural style of this resort is inspired by the South Indian flavor.
Other Details
Swig and Tee bar
The Banyan Restaurant
Spa and Coffee shop
The Le Royal Park, Pondicherry
This hotel is located at a distance of 1.6 kilometers from Pondicherry Railway station and 144.8 kilometers from Chennai International Airport. Being close to significant tourist places like Promenade beach and Sri Aurobindo Ashram, it is emerging as the best choice for tourists.
Other Details
Free parking and free Wi-Fi
Facilities for disabled guests
Golden dragon and Bar
Pool views
The ITC Maurya Hotel New Delhi
If you want to experience the celebrity treatment with world-class service, then the ITC Maurya hotel is the best choice for you. It is located in Chanakyapuri and its distance from the India Gate is just 3.5 miles (5.63 kilometers). It has been ranked as one of the top 50 restaurants in the world.
Other Details
Library
Fitness center and Spa
Golf bar and the waterside bar
Choosing a hotel can make a huge difference in promising a vacation experience. We hope this list helps you to plan your luxury vacation in top tourist places of India.