Watching Father's Day movies is one beautiful way to celebrate Father's Day at home. These movies depict the relationship between a father and his daughter/son in a heart-touching way. If you are keen on celebrating this Father's Day at home, watching these top Father's Day movies with dad is the best thing you can do. Here we present a compilation of the best Father's Day movies from various Indian languages and English.
1. Mahanadi (Tamil)
This movie is a story about a father who tries to find her daughter taken away by unfortunate circumstances. Starring Kamal Hassan, this is one of the best movies ever made on a Father-daughter relationship. The story of this one of the best Father's Day movies portrays how a father can risk his life to save his daughter.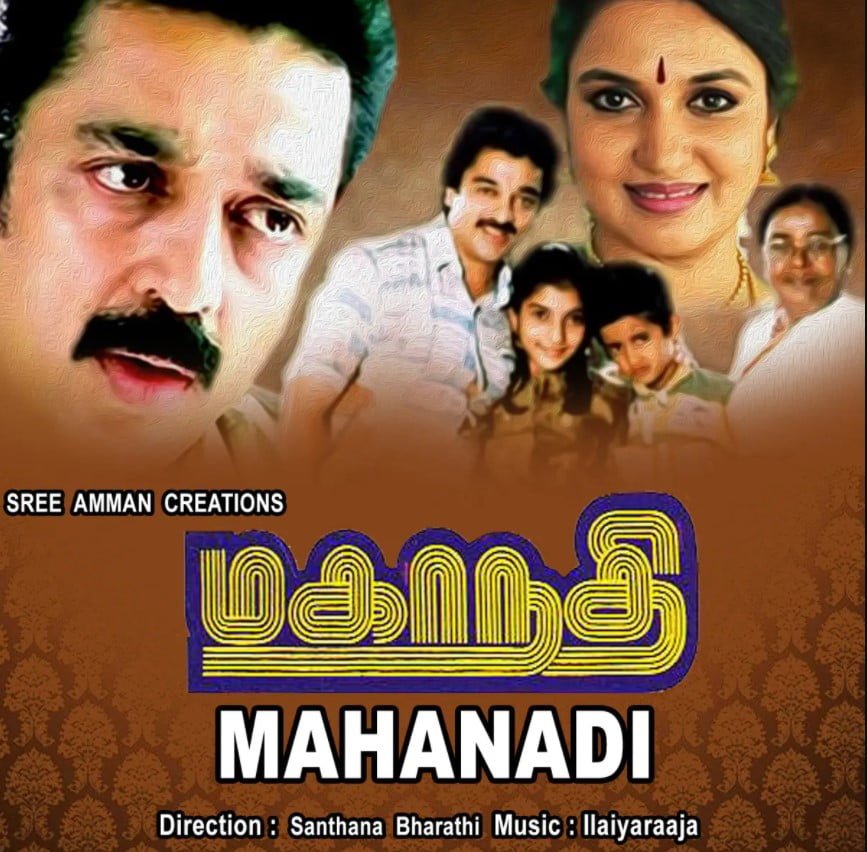 2. Dangal (Hindi)
Behind every successful girl lies a motivating father beyond any doubt. Dangal is all about a village-based father who identifies the skill in his daughters. He trains them so that they shine on the international dais and brings accolades to the Motherland. An inspiring one from among Father's Day movies.
3. Bommarillu (Telugu)
Father can control his children to a certain extent. But beyond a level, over possessiveness can curb their freedom and creativity. Bommarillu shows how a possessive father controls his son's way of life at every step. The climax is heart-touching and thought-provoking. It is one of the super hit movies in the father's day movies genre.
4. Dheiva Thirumagal (Tamil)
What if a father is mentally challenged? That doesn't change the emotional bond he shares with his daughter. Vikram plays a mentally challenged father in this top Tamil drama where his performance received many accolades from critics.
5. Drishyam (Malayalam)
Fathers are the saviors for daughters. They can think and act with lightning-fast speed to protect their children. Drishyam is a crime thriller that shows exactly this. Undoubtedly, it is one of the best father's day movies that will stand on this list for decades to come. 
Suggested Reading: Best Smartwatch brands in India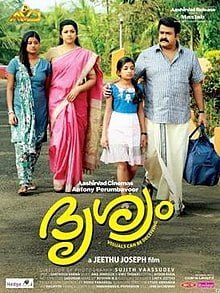 6. The Pursuit of Happyness (English)
This yet another gem from top Father's Day movies shows what a father does to start his life from scratch to give a happier future to his son. This American Drama portrays Will Smith as a dedicated father, ready to sacrifice anything for his son's happiness.
7. Nannaku Premathoo (Telugu)
Fathers do anything for their children. That influence stays with the children and reciprocates in a great way. Naannaku Premato is a story about how a son teaches a lesson to a cheater who backstabs his father. The movie is full of catchy dialogues and scenes that narrate the greatness of a father and his influence on children.
8. Abhiyum Naanum (Tamil)
Fathers just cannot leave their daughters for any reason. Be it for sending to school for the first time or the very thought of them getting married and leaving the house – they scare everything when it comes to daughters. This top fathers' day movie, in which Prakash Raj and Trisha play a father-daughter duo, shows the feelings of a father very emotionally. Available in Telugu and Tamil, this is one of the beautiful father's Day movies to watch with dad.
9. Piku (Hindi)
Fathers do grow old. And then comes the responsibility of children to care for them. Piku shows how a daughter deals with his old-aged dad. The storyline is so emotional that it teaches a moral to every child how to take care of their dad in old age.
10. Bharateeyidu (Telugu)
In this all-time hit movie from Father's day movies, a rule-abiding father loves his daughter so much, only to lose her due to corruption! To avenge her death, he decides to uproot the whole corrupted system of the country. This amazing dad-daughter movie is available in Tamil, Telugu, and Hindi.
11. Taken (English)
Taken is a movie that had set the benchmark of its own in the father's day movies range. The story is about a father who sternly faces the challenges of safely bringing back his daughter from abductors. Liam Neeson plays a marvellous performance in this movie that shows how much a father loves his daughter.
12. Kabali (Tamil)
What if a daughter realizes that her dad is a don? Kabali is a Tamil movie that shows the relation between a father and daughter before and after they knew each other. One of the stylish performances of Rajnikanth, this is one of the awesome movies to watch with dad on Father's Day.
13. Raja Rani (Telugu)
A father is the first and best friend of a daughter. Most daughters share everything with their dads. Plus, they take pride in being a dad's princess. Raja Rani is a Telugu movie, originally made in Tamil, with this storyline. With Satyaraj and Nayanatara playing dad-daughter roles, this is another best movie that tops the list of best Father's Day movies to watch with dad.
14. Dear Dad (Hindi)
Not many father's day movies come with a bold topic. Dear Dad talks very delicately yet boldly about homosexuality. The film showcases how a father deals with this subject with his son in a delicate manner. Aravind Swamy delivers an applaudable performance in this father-son movie.
15. Vaaranam Aayiram (Tamil)
This classic romantic drama shows to you the entire life of a father and the influence on his son. After the death of his father, the son explores various stages of his dad's life and understands him better. With Suriya playing both the roles of father and son, this is one of the top father's Day movies to watch with dad.
16. Kausalya Krishna Murthy (Telugu)
Girls can achieve wonders if they are backed by fathers. This movie shows the journey of a village girl becoming a national player. Her dad's support leads to her success and she wins the hearts of millions across the nation.

17. Kannathil Muthamittal (Tamil)
This political narrative touches very emotionally on how foster parents love their adopted daughter. It shows that adoption is not a limit to sharing true fatherly love with a child. One of the best Father's day movies that touch the concept of adoption in a realistic way.
18. Minari (English)
Providing children a secure future is one of the dreams and responsibilities of every dad. Minari shows how fathers can be unapologetically hardworking to fulfill the same. A Korean American Drama, this is one of the top father's Day movies to watch with dad.
19. Daddy (Telugu)
A husband and wife may separate, but can a father and daughter be separated. The emotional blood relation and the bond won't allow it! Daddy is a Telugu movie that shows the story of a father and his loving daughter in a beautiful way.
20. Chichhore (Hindi)
The role of a father in teaching life lessons to their children is invaluable. In Chicchore, you can see a father who teaches about the importance of failure to his son who commits a suicide attempt for his failure. This movie shows how the role of a father is indispensable to guide his children.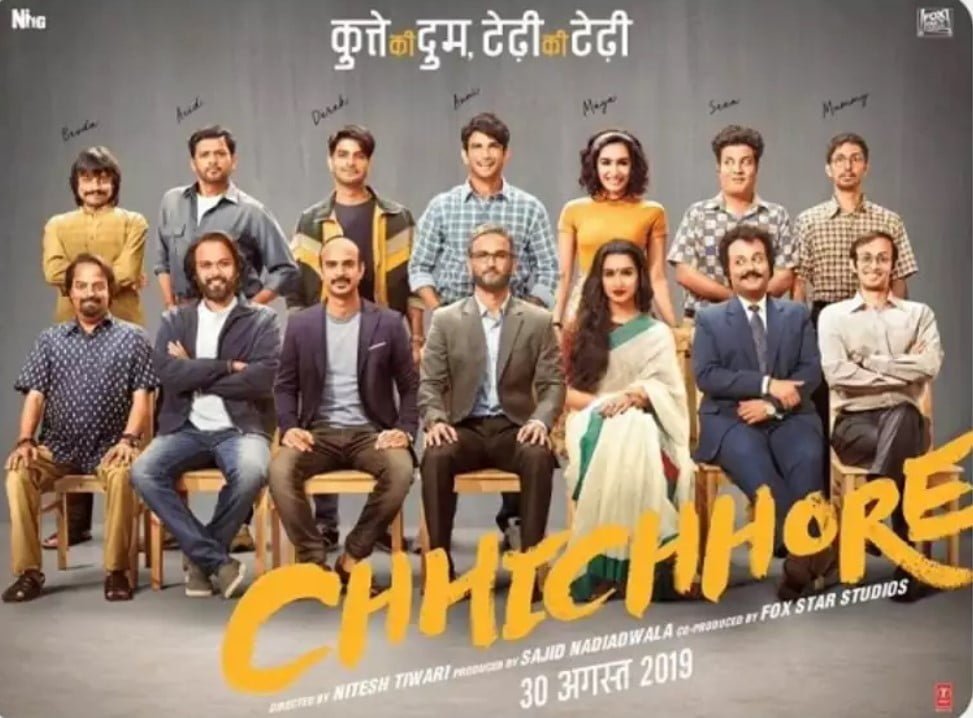 21. Arunachalam (Telugu)
Fathers pass on their property to children as a practice. This Tamil drama tells you how fathers should also teach the value of money and discipline to their children. Rajnikanth plays the role of both father and son in this super hit movie. You just cannot miss watching this movie with your dad on Father's day.
22. Theri (Tamil)
A police officer and his daughter – the story revolves around these two characters in a touching way. Vijay plays the role of father of a 6-year old daughter and leaves everything for her care. This is one of the super hit Father's Day movies in Tamil and Telugu.
23. Chandamama (Telugu)
Chandamama is a village backdrop story that takes you into a different family setup. The story is about girls who grow caressingly amidst big families with a father in their back. This is one of the super hit movies of the father-daughter genre you should watch on this father's day with your dad.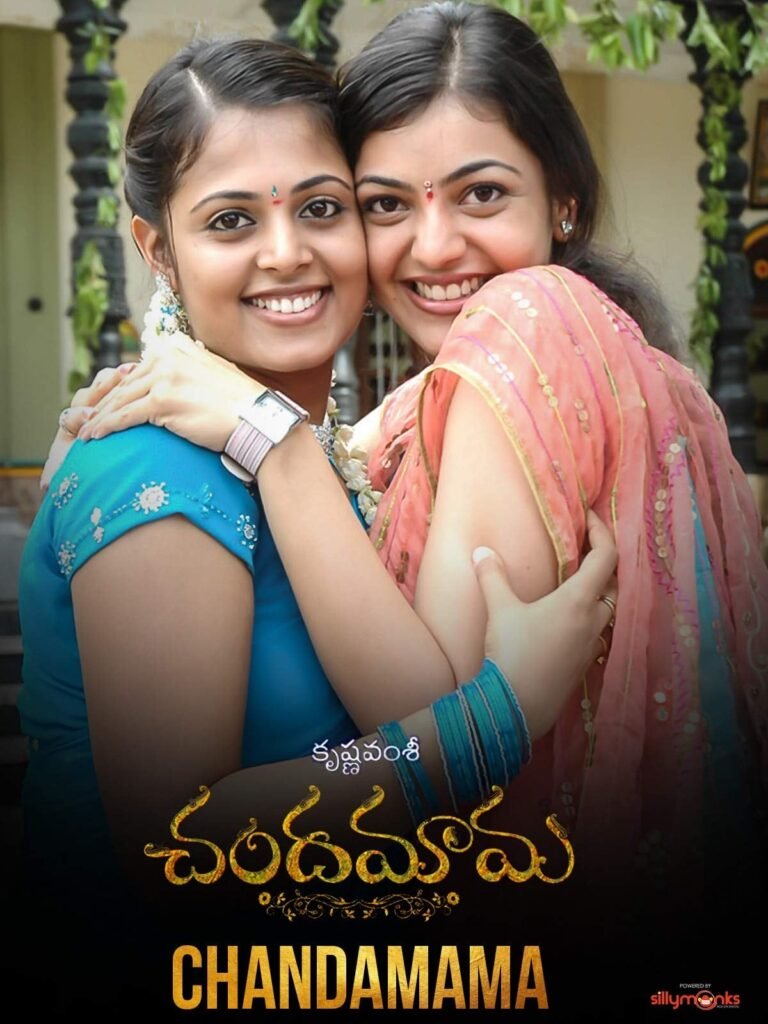 24. Bigil (Tamil)
A village-based and elderly father encourages his son to win for his country. The support his father gives turns him into a captain of a prize-winning team at the international level. Bigil is one good movie to watch with your dad and celebrate Father's Day at home.
25. Angrezi Medium (Hindi)
For children, distant lands seem to be greener. Sometimes they cannot understand the sacrifices their parents make for them. How a father protects her daughter and stays with her, caring for her at every step of her learning journey, is what Angrezi medium is all about.
26. Chachi 420 (Hindi)
A father dons into a Chachi (grandmother) role and enters his separated wife's house to take care of his daughter. Kamal Hassan, as a father-turned-Chachi, takes the show to the next level in this fantastic father's day movie.
27. Entha Vaadu Gaani (Telugu)
How A daring cop cares for his stepdaughter – the daughter of a single mother who he loves and marries. Yentha Vaadu Gaani shows the father-daughter relation in a beautiful dimension.
28. Raazi (Hindi)
Like father, like daughter! Raazi is a Hindi thriller that shows a father ready to sacrifice his daughter's life to save his country. One of the contemporary father's day movies, Raazi marks a brilliant performance of all the actors in the movie.
29. Viswasam (Tamil)
So what is a father is a don? He is a father to his daughter! And we are talking about good dons, though! Watch this father-daughter movie to get a fresh breeze of the beautiful father-daughter relation.
30. Thulasi (Telugu)
How a father struggles to get the love of his son staying with his separated wife? Tulasi is a Telugu family drama that shows father-son love in a wholesome manner.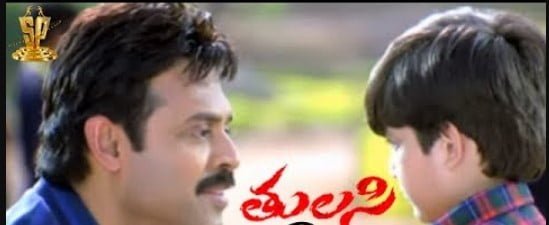 Phew! That's it from our side…What is your favorite movie from this list? Want to add any other fabulous Father's Day movie? Please share with us in your comments.