Each hill station in India showcases the real hidden beauty of the nature of the country. India is home to large numbers of hill stations. Any hill station in India draws millions of tourists because of the serene beauty. The picturesque surroundings, panoramic view, combined with the rich culture of the local people make a hill station in India one of the most sought-after global tourist destinations.
Why should you plan a trip to hill stations in India?
Hill stations of India have their own charm. They can make any visitor fall in love with the beauty leaving them lingering for the experience over and over. No wonder foreign and domestic tourists make it a point to visit hill stations of India at least once a year. They are the best getaways from the monotonous life full of stress and tensions.
Beauty of nature at its best
Hill stations in India are a haven for nature lovers. High mountains standing tall and proud. Crystal clear lakes with the purest of water. Lush green lands and tea estates. Toy trains. Waterfalls. Any highest hill station in India offers spectacular sights and spell-bounding relaxation with ease.
Adventure spots
The hill stations in India are also famous for adventure activities. Paragliding. Rock climbing. Trekking. Biking. Cycling. Cliff jumping. Adventure lovers can make hill stations in India their destination for quenching the thirst for adventure.
Sightseeing Unlimited
When it comes to exploring nature, Hill stations in India rank first. Sightseeing. Bird watching. Monkey watching. Boating. Bouncing Sparkling waterfalls. And many more treats to your eyes and soul at any highest hill station in India. With lesser population density compared to towns and cities, these hill stations impart calmness every moment and satisfy the nature enthusiast in you.
Culture and heritage
Most of the hill stations in India were established by the British and you can witness the influence even today. The style of construction of houses, churches, and other aspects reflect the British times' colonial rules. However, this does not apply to all hill stations in India though.
Escapade from scorching summers
If you are tired of the hot summers and stressful life. Hill stations in India are the best solution for your problem. Beat the summer heat in burning cities and cheat the scorching Sun in these places. The pleasurable weather of these places throughout the year refreshes one's mind.
Romantic destinations
Ask any newlyweds in India where they are heading to for their honeymoon. Don't wonder if you hear the names of the highest hill station in India in 90% cases. Many honeymooners and couples across the world prefer to spend their most beautiful personal time in the highest hill station in India. India being a tropical country, its hill stations offer the most romantic views and weather that perfectly fits to strengthen the bond for a new couple.
Which is the highest hill station in India?
Doodhpathri, the highest hill station in India is situated in the Budgam District of Jammu & Kashmir at 8957 ft altitude from the sea level. It is an off-beat highest hill station in India with emerald green meadows proliferating to infinity, crystal clear river, fresh air, and sky-touching pine trees.
The crystal clear rivers are the most astonishing treat to the soul. The icy pebbles around the river are the best walking experience of life. This serene, purest, and the highest hill station in India is added to the tourist list recently.
This highest hill station in India is free from the crowd. It is a perfect place to spend quality time with nature and soothing nature lovers inside you. The enormous beauty of this hill station will leave you to mesmerize. Doodhpathri, the Highest Hill station in India, is a Glimpse of heaven on earth.
Facts about Doodhpathri
Doodhpathri is the highest hill station in India situated at an altitude of 2730m above sea level.
This hill station is rich in the production of milk.
It is believed that the cattle which graze on the lushy pollution-free meadows of this highest hill station in India give more milk.
There are no proper travel facilities and hotels to stay in. The trip needs to end in just one day and you need to pack your lunch with you as there is no restaurant also.
This beautiful highest hill station in India never gets crowded as not many people know about this place. Only the local Kashmiri tourists visit this place.
The water flowing through the river appears milky from a distance as per its name!
History of Doodhpathri
The history of this highest hill station in India is very interesting. Doodhpathri means "valley of Milk". It is believed that a famous saint of Kashmir Sheikh ul Aalam Sheikh Noor din Noorani pricked ground in search of water to offer his prayers. As he pricked, Milk oozed out from the ground but the saint refused for prayer. He said milk should be used for drinking purposes only. Hearing this, milk changed into water. This is how meadow got the name "DoodhPathri".
Must visit places in Doodhpathri
The main attractions of this Highest Hill station in India are:
Tangnar- The most beautiful place with lots of Deodar and Pine trees located just about 2 km before Doodhpathri.
Palmaidan- This place is 5 km away from Doodhpathri, famous for the huge stones spreading across the grass fields.
Other attractions are Mujh Pathar, Dophkhal, Sochilpathar, and parihas.
Things to do in Doodhpathri
Sightseeing
Trekking
Camping
Bird watching
Mount Climbing
Best time to visit Doodhpathri
This highest hill station in India welcomes tourists throughout the year but the best time to visit here is during the spring and summer season (May to September).
If you wish to enjoy the snow-covered valley, then the winter season (February) is the best time for you to visit.
April, May, June, and July moths are perfect for those who love to spend time with green meadows and lush green nature.
Along with this highest hill station in India, we have curated a comprehensive information about every best hill station in India that helps you chalk out your next vacation with ease.
Mussoorie
Mussoorie, "The queen of the hills" is one of the highest hill stations in the world. Situated at an altitude of 2050 meters in Uttarakhand, the amazing natural scenery of Mussoorie will take your breath away. You can witness the most spectacular view of the Beautiful Himalaya and Doon valley from here.
A walk on Mall road while watching the panoramic view will leave you speechless. The pleasant climate throughout the year is a nice idea to escape from the hot and humid city.
Interesting facts about Mussoorie
Local people of Mussoorie speak Garhwali, Hindi, and Kumaoni.
Gun hill, the second-highest point of Mussoorie amazes you with its heritage and significance. Gun Hill was a very important part of the lives of people during British rule. People used to set their watches according to the gunfire held every afternoon. This gunfire rule ended when a lady was shot accidentally.
Mussoorie was one of the best vacation spots for the Nehru family. They used to visit here frequently during the 1920-1940s.
Mussoorie was the first residence of the Tibetan Guru, Dalai Lama. At present, Mussoorie homes one of the largest populations of Tibetans in India.
This beautiful place has tempted Bollywood also. Celebrities such as Amitabh Bachchan, Aishwarya Rai, Ajay Devgan, etc have a special liking for these royal hills.
History of Mussoorie
It was in 1825 that Mussorie came into light when a British military officer along with Captain Young visited these hills to construct a shooting lodge.
The name Mussoorie emerges from the word Mansoor shrubs that habitat these mountains. This name was given because of the presence of huge quantities of Mansoor shrubs.
During British rule, Indians were not allowed to visit this place. Isn't it ironic? There used to be a signboard at the starting of Mall road stating 'Dogs and Indians are not allowed'. But the Great Moti Lal Nehru used to enter the mall road and walk freely, later this signboard was also removed.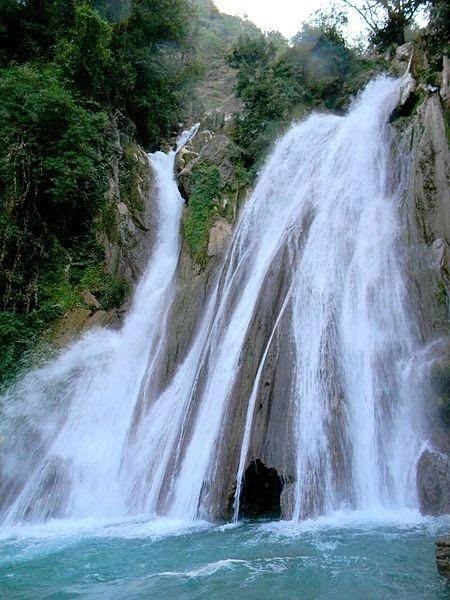 Must Visit Places in Mussoorie
There are endless places in Mussoorie that you must not miss. The real beauty of Mussoorie lies in the following places:
Kempty Falls: This is the most beautiful place in Mussoorie with the most picturesque view of mountains with a waterfall. The melodious sound of the water falling from the waterfall and the beautiful scenery is the most calming thing.
Laal Tibba: The highest peak in Mussoorie will give you the never seen before view of the mountains.
Camel's back road: The road is 3-4 kilometers long, ideal for walking while watching the beauty of nature.
Dhanaulti: Best place for driving lovers. The charming place is away from the crowded places and the Eco Twin park is the best destination for kids.
10 Things to do in Mussoorie
Trekking
Hiking
Adventure sports
Paragliding
Rock Climbing
Wildlife Safari
Boating
Site seeing
Fishing
Rafting
Best time to visit Mussoorie
If you are planning your vacation to Mussoorie, the best time to explore this beautiful place is during the summers and peak winters. As this can be a nice escape from the scorching heat of your city. Visit this place in May, April, and June to experience the pleasant weather of Mussoorie. If playing and enjoying snow is something that fascinates you, then visit this place from the end of December to mid-February to experience the most magical snowfall ever.
Related: Travel gadgets you should own
Ooty
Beat the summer heat by escaping to Ooty. Located in Tamil Nadu, Ooty is one of the highest hill stations in India. It is situated at an altitude of 2240 meters above the sea level which makes its weather the most pleasant throughout the year. The most spectacular view of Nilgiri hills, tea gardens, waterfalls, and colonial architecture makes it the most preferred place by couples and honeymooners.
Interesting facts about Ooty
The very famous snooker game was created here in Ooty over a century ago at Ooty club
The Nilgiri ranges which home Ooty were declared as a Heritage site by UNESCO.
The famous Toy train runs at a speed of 10kmph, giving you the closest views of the peaks and bends of this beautiful hill range.
Doddabetta Peak in Ooty is one of the highest peaks in South India.
After crossing the Bhavani River, here comes Asia's steepest 40 km long track with 208 curves, 16 tunnels, and 250 bridges.
The local people speak Tamil, Badag, Paniya, and Kurumba.
History of Ooty
This beautiful place was discovered by John Sullivan in 1819.
The first house of Ooty 'The Stone House' was built by him.
The 3 significant years in the history of Ooty decided its routes. In the year 1821, the first route was decided from Coimbatore to Nilgiri. In the year 1832, the first road 'the Coonoor Ghat road' was constructed and in 1871, the metaled ghat road came into existence.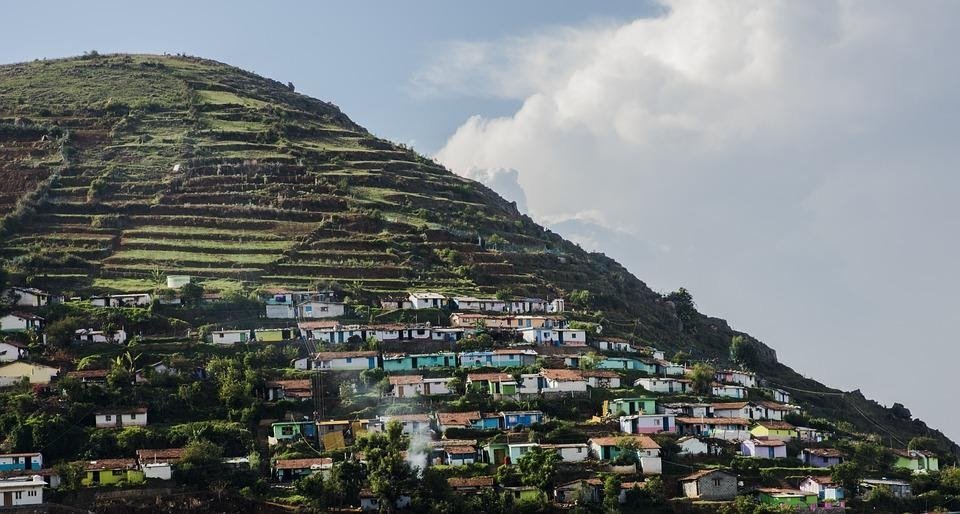 Must-visit places in Ooty
Nilgiri Mountain Railway: It is a toy train in Ooty which attracts many tourists throughout the year. The popularity of this train made this the UNESCO heritage site in 2005.
Emerald lake: This lake and its most picturesque scenery is the best picnic place for travelers. This place is silent and peaceful where you can enjoy your calming time in the lap of nature kicking away all your stress.
Ooty Rose Garden: This world of roses gives you a spectacular view of a large number of roses. For flower lovers, the Rose garden is no less than paradise.
Avalanche Lake: It is a famous and most renowned tourist spot. A landslide that happened in 1823 gave birth to this beautiful lake. This place is simple, elegant, and graceful.
10 Things to do in Ooty
Toy train ride
Site seeing
Trekking
Exploring nature
Speed Boat riding
Photography
Camping
Enjoying nightlife
Birdwatching
Cycling
Best time to visit Ooty:
Ooty is pleasant throughout the year. But visit Ooty in April to June, and September to November for the best experience. April to June is the summer season ideal for getting off from the burning heat of the Sun. While September to November is the monsoon idea for exploring nature at its best.
Related: Most popular Indian cities for tourism
Shimla
Shimla is one of the most beautiful among the highest hills stations in India. Situated at an elevation of 2202 meters above sea level, this place is also known as 'Summer Refuge' and 'Queen of Hill Stations' in India. The name Shimla originates from the Sanskrit word 'Shyamala', another name of 'Maa Kali'. The mesmerizing view of nature from this beautiful place will leave you in amazement. This is one of the places to cheat the sun and enjoy your vacations.
Interesting facts about Shimla
The Kalka Railway in Shimla is a World Heritage Site by 'UNESCO'.
The Kalka-Shimla Express passes through 806 bridges, 103 tunnels, and 18 stations.
Shimla is a place which is considered the least corrupt in the whole of India, you don't have to bother much with your stuff.
Shimla is well known for playing the only natural ice skating rink in Asia.
People in Shimla speak English and Hindi. Pahadi people speak their native language.
History of Shimla
British Discovered this beautiful place in 1819.
Shimla was established in 1819 after the Gorkha war to rest in a safe place for troops.
In 1864, Shimla was made the capital of the British.
Charles Kennedy built the first summer home here.
Shimla was noticed by Lord William Bentinck, who was the Governor-General of India from 1828 to 1835.
The present Shimla district was created in 1972.
Must-visit places in Shimla
The ridge- Summer Festival held every year in April at this place makes it the center of attraction. The ridge of Shimla is connected to many tourists hotspots like The Mall road, the Lakkar Bazaar, and the scandal point
Green Valley: Green valley, the most beautiful places in Shimla can treat you with the best Panoramic view and make your vacation the most memorable one. This place is so beautiful that is most sought after by Bollywood for shooting purposes.
Kiala Forest: you can enjoy a panoramic view of this forest. This is the perfect vacation spot for nature lovers and wildlife fans. The site-seeing experience from this place is never done before.
Summer hill: Summer hill is the most beautiful in the city. It's a nice escape for a crowded city and busy life. Visit this place and spend some quality time with nature.
Toy Train Ride: This is the most beautiful you would have ever experienced in your life. The toy train introduces you to the most mesmerizing natural scenes that you have never seen before.
10 Things to do in Shimla
Paragliding
Trekking
Camping
Rafting
Ice Skating
Bird watching
Site seeing
Ride in train
Photography
Shopping
Best time to visit Shimla
Pack your bags to Shimla from March to June or October to November. It is the best time to go camping in Shimla as the weather is pleasant from March to June, ideal for outdoor activities while snowfall in October and November offers you the most surreal experience.
Manali
Manali is situated in the lap of Kullu valley and is one of the highest hill stations in India. It draws the highest number of tourists. Every year thousands of tourists flock this hill station in India. Though there are numerous places, Manali is a unique hill station in India. This is the most popular hill station in India and is no less than a paradise for lovers. One of the best destinations for honeymooners, Manali fascinates visitors with its jaw-dropping natural scenery. It is situated at an altitude of 2050 meters above sea level and spreads along the banks of the Beas River. Its environment makes a great escapade for those who cannot bear the hot Indian summers.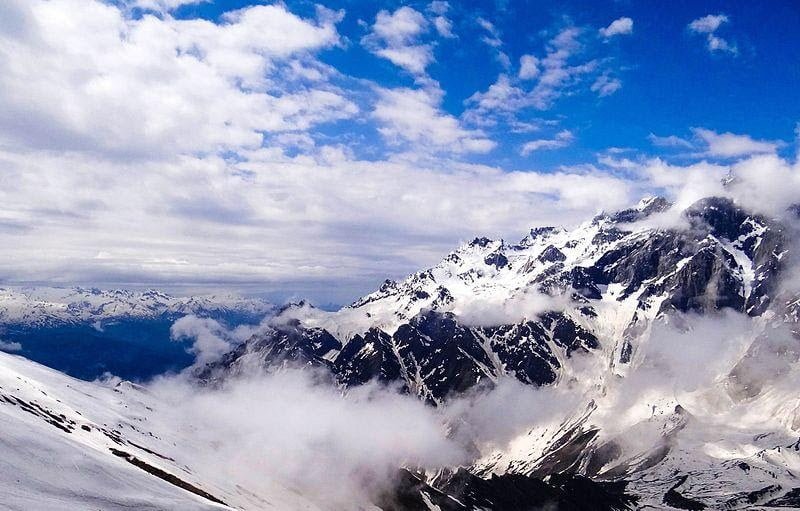 Interesting facts about Manali
Manali is the combination of 3 adjacent hills: Old Manali Village, Vashishtha and Dhungri
Manali is named after the Hindu philosopher 'Manu', who made a raft and saved many lives during the flood and started living in this beautiful hill station of India.
The milky color of waterfalls amidst the middle of green forests offers rare sights that steal onlookers.
The aroma of the Apple orchards and wildflowers of the place imparts a fascinating charm to this hill station in India.
History of Manali
Manali was the place that was inhabited by the sage Manu, the creator of rules of mankind.
It is believed that Manali was the home of Saptarishi.
Manali tourism received a tremendous boost from the latter part of the 1980s.
Manali received recognition from among nature lovers when the British started visiting this place regularly during the 20th century.
The first Apple orchard was established here in Patlikuhl by the British.
Must-visit places in Manali
Himachal Culture and Folk Art Museum: This museum is a small place suited best for sightseeing. It displays a huge collection of unique and antique stuff including religious relics, household items, weapons, and many other things related to ancient times of Manali. You can also see the models of some significant buildings of Manali history.
Club House: Club House is one of the best destinations for adventure lovers. This place is constructed in the British style of architecture where you can enjoy many indoor games and fun activities.
Solang Valley: Newly married couple or Honeymooners? Yes, This is the place for you. This amazing place near Manali is located between the Beas Kund and Solang Valley. The winter skiing festival is one of the most popular and much-awaited annual events.
Tibetan Monastery: Tibetan Population can be seen in huge numbers in Manali. The 2 famous Monasteries- Himalayan Nyingmapa Gompa and Gadhan Thekchhokling Gompa are the must-visit places in Manali. You can experience the Tibetan culture and buy Tibetan art and craft items.
10 Things to do in Manali
Skiing
Hiking
Mountaineering
Paragliding
Rafting
Trekking
Mountain biking
Sightseeing
Bird watching
Best time to visit Manali
This hill station in India has a special feature that you can visit it anytime throughout the year. Every season imparts its specialty in Manali. For instance, the winter season is best for snowfall lovers while summers are best for adventure lovers and outdoor games. The day time weather remains pleasurable and the nights are cold.
Related: Planning a beach vacation? Here you go!
Munnar
Situated in Kerala at an altitude of 1600 meters in the Western Ghats, is one of the highest hill stations in India. This is also known as 'The Kashmir of South' due to its mesmerizing tea estates, natural scenery, and beautiful surroundings. Visiting Munnar can be the indescribable experience of your life. The unmatchable beauty of this place will leave you spellbound.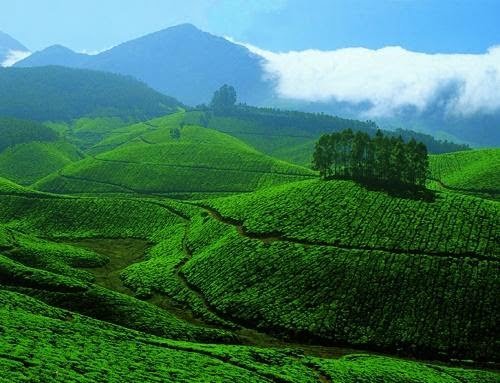 Interesting Facts about Munnar
Munnar literally means 3 rivers. It is named as Munnar because of 3 rivers, Mudhirapuzha, Nallathanni, and Kundaly rivers, passing by this hill station.
This famous hill station of India was once the summer resort of British Government Elites.
Anamudi Peak of Munnar is the highest peak in the south.
Munnar is among the world's highest tea-growing estates.
Munnar is famous for its wild Neelakurinji orchids that bloom once every 12 years and turn the whole place mesmerizingly violet.
History of Munnar
The Ancient history of Munnar is not known. It was unexplored till the 19th century.
The Muthuvan tribe used to reside here when British planters came here for the plantation purpose.
Munnar was the property of the royal family Poonjar and a part of the Travancore Kingdom.
John Daniel Munro, a British resident convinced the Royal family to lease out the land for tea plantation.
In 1983, Tata Company came here and established Tata Tea Ltd.
Must Visit Places in Munnar
Kundala Lake: This artificial lake is one of the most beautiful lakes in India. The charm and beauty of the lake attract tourists in large numbers. You can enjoy boating and relish the beautiful surrounding hills and valleys.
Top Station: The best place for enjoying the panoramic view of stunning natural scenery including valleys and the Western Ghats.
Echo Point: This place is one of the most interesting places in India. You can enjoy the natural phenomenon of echo formation. Its beauty and charm make one lost in the surroundings.
Eravikulam National Park: This national park is introduced to save the endangered Nilgiri Tahrs. It is a UNESCO World Heritage site. This place is the home of many endangered species like Muntjac, Golden Tiger, Leopard, etc.
Tea Museum: This museum will inform you about the establishment of tea culture in South India. Here you can see how people pluck the tea leaves, their processing, and packing techniques.
10 things to do in Munnar
Camping
Trekking
Boating
Sightseeing
Birdwatching
Mountain biking
Rock Climbing
Rappelling
Elephant safari
Cable car Rides
Best time to visit Munnar
The best time to visit Munnar is from March to May and December to February. From March to May, the pleasant weather gives the best opportunity to enjoy the sightseeing and visiting tea estate while from December to February, the cold weather gives the most pleasing atmosphere to couples and honeymooners.
Darjeeling
Darjeeling is a beautiful city in the state of West Bengal, India. It is one of the highest hill stations in India. The word Darjeeling is derived from the two Tibetan words Dorje and Linga. Currently, Darjeeling is located in West Bengal as a hill station in India. It is beautiful beyond the imagination of everyone. The enchanting natural view and breathtaking scenery will make your holiday in Darjeeling the memorable event of your life.
Interesting facts about Darjeeling
This beautiful city spreads over 3149 square kilometers of area.
The border of this city is connected to Nepal and Sikkim. You can witness both the Nepali culture and Indian culture here.
This city is not only famous for its beautiful hills and music, but the tea leaf of this place is also famous all over the world.
Darjeeling's toy train is world-famous. A trip on this train gives the chance to enjoy the beauty of nature here from the up-close.
Darjeeling is also famous for its artwork and handmade items.
History of Darjeeling
Darjeeling was discovered during the Anglo-Nepal War.
During this time the British troops were looking for a short way to go to Sikkim.
In the early period, this part was under the occupation of Sikkim, and the border of this city was connected to both Sikkim and Nepal.
This is the reason that Nepal also captured it.
The British started settling here because of its beautiful cold climate and snowfall.
Must visit places in Darjeeling
Darjeeling Himalayan Railway: This toy train is the 2 feet narrow gauge train that can provide you the most heavenly experience. This is also a UNESCO World Heritage site. Your trip to Darjeeling is incomplete without this experience.
Darjeeling Ropeway: This ropeway is one of the most stunning experiences of vacations in this hill station. The ravishing view of landscapes from the snow-covered mountains is the best sight to witness ever.
Tiger Hills: Tiger hills is the best place to witness the most beautiful sunrise. You can see the first sun rays falling on the twin peaks of Kanchenjunga and the proud standing Everest peeping through their peaks. This view is the most heart-conquering.
Nightingale Park: This Darjeeling Park is so beautiful and it attracts thousands of visitors throughout the year. This public park gains its beauty to its highest during the snowfall.
Tea Plantation: This aromatic experience with over 80 tea states is one of the best moments of your vacations.
10 things to do in Darjeeling
Ride in Toy Train
Trekking
River Rafting
Camping
Sightseeing
Mountaineering
Birdwatching
Shopping
Photography
Ride in Cable Car
Best time to visit Darjeeling
The months of April and June are the best time to visit Darjeeling. The pleasant weather during these months is a great idea to run away from the burning heat of your city. You can enjoy the outdoor games during these months.
Kodaikanal
Kodaikanal, one of the highest hill stations in India is situated in Tamil Nadu at an altitude of 7200 feet. This beautiful hill station in India is a famous tourist destination for nature lovers. The mesmerizing waterfall, misty clouds, and warm sunlight will give you a tour to heaven on earth. Located in the Palani hill range, this place is so lively that you will forget all your stress with this tour.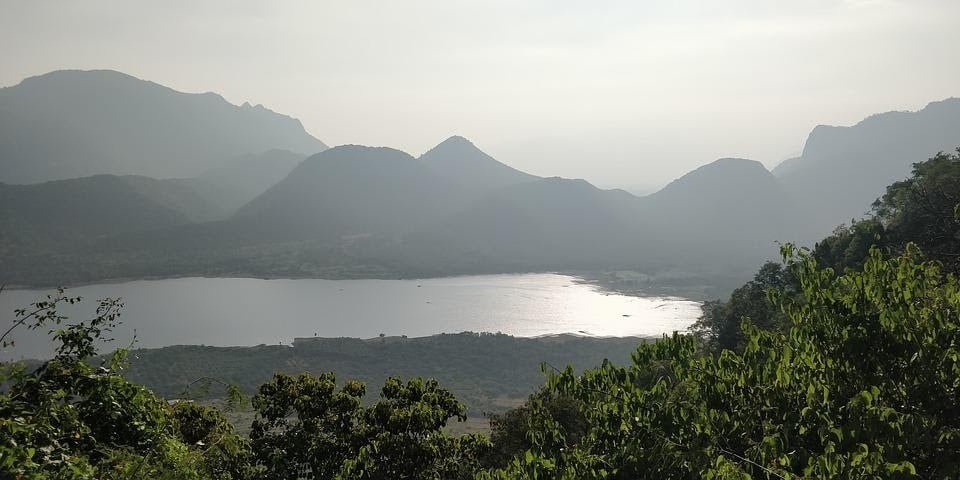 Interesting Facts about Kodaikanal
Kodaikanal is also known as the 'Princess of Hill stations' due to its serene beauty and heart winning view hills.
In Tamil, Kodaikanal means 'Gift of Forest'. It is 150 years old, man-made lake.
This place is famous for the delicious chocolates and people call it as India's very own Chocolate Factory.
The depth of the lake has reduced from 11.5 meters to 9 meters over the years due to siltation
A unique flower kurinji is found here. Kuringi blooms once every 12 years. Consider yourself lucky if you get a chance to see this unique beautiful flower.
History of Kodaikanal
The Kodaikanal lake was made by Sir Vere Hendry Levinge in 1863.
The first boat of Kodai was brought from Tuticorin.
Earlier, the British used to come here to get relief from the burning summer in the city and to escape from tropical diseases.
Later, Indians understood the value of this heart-throbbing beauty and started to reside here.
Must Visit Places in Kodaikanal
Berijam Lake: This is one of the most beautiful lakes among all three lakes of Kodai. This plastic-free area is very beautiful and you can enjoy the pleasant view.
Chettiar Park: If you wish to spend some peaceful time with nature, Chettiar Park is ideal for you. Its beautiful and peaceful surroundings will relax your mind and as a nature lover, you will be overjoyed.
Kodai Lake: The amazing experience of boating in this beautiful lake will leave a long-lasting impression on your mind. Walking around this star-shaped lake in the evening is the most beautiful walk one can ever experience.
Cap's fly: This place is the most fun-filled. If you throw anything light weighted object up from there, it will come back to you due to atmospheric pressure.
10 Things to do in Kodaikanal
Cycling
Boating
Trekking
Horse riding
Night safari
Walk around nature
Sightseeing
Birdwatching
Yoga
Hiking
Best time to visit Kodaikanal
The best time to visit Kodaikanal is from October to March. During these months, you can enjoy the best in this hill station in India. The pleasant weather during the coming summers and the chill during winters have their own charisma.
Related: Jaw dropping wedding destinations in India
Khandala
Khandala is situated in Maharashtra in the foothills of Sahyadri in the Western Ghats. It is one of the highest hill stations in India. The beautiful valley, scenic hills, amazing lakes, and misty waterfalls make it the most preferred hill stations in India. This place is best for exploring nature at its best. Plan your vacations to Khandala and enjoy nature.
Interesting Facts about Khandala
Khandala is considered as the best place for newly wedded couples.
After the famous song "Aati Kya Khandala', the number of tourists visiting this place increased dramatically during that time.
Khandala is one of the twin hill stations 'Khandala and Lonavala'
It is a popular Hiking site for the nearby city people due to its easy accessibility.
History of Khandala
Information about the history of Khandala is not known in detail.
Chhatrapati Shivaji who was the originator of the Maratha Empire used to rule around the Khandala.
Then it came under the Peshwa rulers who discovered the second Maratha Empire.
After the Peshwas, the British used to rule over this place.
Must Visit Places in Khandala
Lohagad Fort: along with a panoramic view, Khandala is famous for its rich historic heritage. Lohagarh is made up of Iron used to capture prisoners by Chhatrapati Shivaji. This place is the best to enjoy nature as well as history.
Kune Waterfall: Kune waterfall is a treat to eyes. Its stunning view is best to spend a memorable day with a waterfall.
Bhushi Lake: This lake is a perfect place for a picnic with your family and loved ones. This natural lake is the real beauty of nature.
The Tiger's Leap: Adventure lover? It's best for you. This place provides you the panoramic view of the beautiful Sahyadri hills. It is the best viewpoint in Khandala and you can enjoy adventure sports also.
Duke's Nose: The beautiful mountain peak from the movies that everyone admires is Duke's Nose. It is named as Duke's peak due to its strange resemblance from the duke of Wellington's nose.
10 things to do in Khandala
Trekking
Sightseeing
Picnicking
Photography
Rock Climbing
Cliff climbing
Shopping
Biking
Flying Fox
Camping
Best time to Visit Khandala
The monsoon season from July to September is the best time to explore the real Beauty of Khandala. The hill station looks magical with lots of greenery and waterfalls.
From April to June you can visit here to cheat the heat of your burning cities.
Kasauli
Kasauli is one of the highest hill stations in India situated in Himachal. The historical British buildings are the main center of attraction. Amazing surroundings and the most beautiful nature's view is one of the best features of this place. Thousands of tourists visit here every year to mesmerize nature's beauty.
Interesting Facts about Kasauli
It is a small town in the Solan district In Himachal.
The world's highest brewery and distillery are located here 'Kasauli Brewery'.
Local people of Kasauli speak Punjabi, Pahari, and Hindi.
History of Kasauli
During the 17th century, some Rajput families from Haryana came here to reside. It was known as kasauli.
It is believed that Hanuman Ji placed his feet at this place while going to Sanjeevini hill and this place was created.
This was a part of the Gurkha extension and later was given to the British.
The cantonment here was established in 1842.
Must-visit Places in Kasauli
Gilbert Trail: This beautiful place is a 1.5-meter long walkway covered with greenery from both sides. This place is known as a lover's lane. Treat the nature lover in you and spend some time in nature's lap by exploring this trail.
Sunset Point: You can enjoy the most beautiful sunset ever while sitting in the swing. This place is located on the hilly terrain which provides you the pure bliss and calmness.
Monkey point: this is the highest point in the region. You can watch monkeys and also the Air Force station where you can see their arms and weapons. This is a must-visit place in Kasauli.
Sunrise Point: Dreaming of starting your day with a breathtaking view of sunrise from a beautiful hill station in India? Visit Sunrise point to make this true. This is a hill station in India that promises you Instagram worth selfies and snaps.
Gorkha Forte: This place is a combo of nature and history. In Gorkha forte, you can see 180 years old cannon used during the Gorkha war and many Gorkha historical stuff. Along with this, you can also enjoy the forest of scrubs, pines, and eucalyptus trees surrounding this forte.
10 things to do in Kasauli
Toy train Ride
Monkey Watching
Bird Watching
Trekking
Paragliding
Camping
Sightseeing
Biking
River Rafting
Ropeway
Best time to visit Kasauli
The best time to visit Kasauli is from April to June as the pleasant weather allows you to explore the hill station to its best and beat the heat of your city.
Related: Summer vacation ideas with kids
Dharamshala
Dharamshala, situated in Kangra city is one of the little Lhasa in India. This famous hill station in India is a perfect destination for nature lovers. The beautiful natural view will impart a relaxing feel to your soul. The amazing weather and Picturesque view are the main attractions of this place. Every year thousands of national and international tourists visit this hill station in India to feast themselves with the natural beauty of this place.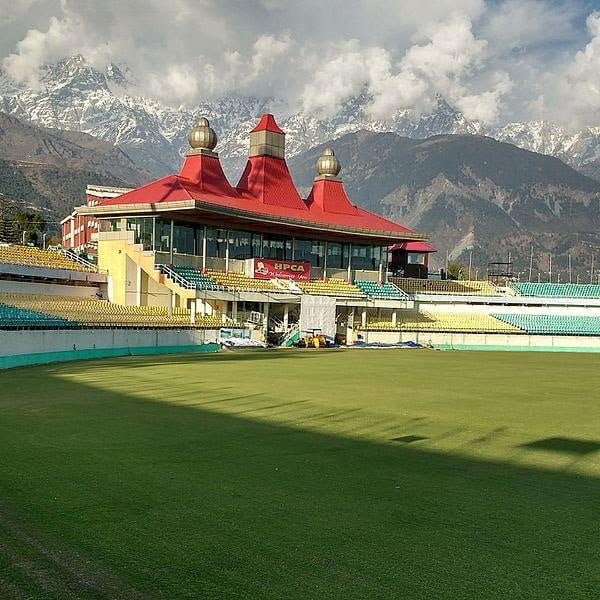 Interesting Facts about Dharamshala
Dharamshala has two parts – One is Upper Dharamshala and the second is Lower Dharamshala.
The main Dharamshala is the lower one and the upper Dharamshala is called Mc LeodGanj.
Local people speak Pahari, Hindi, and English.
There is also a large population of Tibetans here.
History of Dharamshala
Dharamshala was a part of the Katoch Dynasty.
It became a province of Punjab after the rule of the British.
The present city was settled by First Gurkha Rifles and they called this place as Bhagsu.
It was the most preferred summer vacation spot for the British.
In 1950, a devastating earthquake damaged most of its parts along with the famous Bhagsunag temple.
The town and temple were later renovated by Gurkhas.
Places to visit in Dharamshala
Dharamshala Cricket Stadium: It is the highest sports ground in the world situated at 1457 meters among the Dhauladhar Mountain Range. It is also known as Himachal Pradesh Cricket Association (HPCA) Stadium.
War Memorial: This war memorial is a tribute to the jawans Martyred during the Indo-China War of 1947-48, 1962, 1965, and 1971, and UN Peace Operations.
Tea Garden: The smallest tea garden in India is beautifully organized with the finest quality of tea. You can buy organic tea in local shops.
Dal Lake: 11 km away from the Dharamshala, Dal lake Lies between the hills and Deodar trees making it a serene beauty. You can enjoy trekking and excursions around the lake.
Triund: This is a few kilometers away from Mcleodganj. This place is the real beauty that gives you the panoramic view of Moon Peak-Indera Pass.
10 things to do in Dharamshala
Paragliding
Trekking
Camping
Sightseeing
Shopping
Cycling
Meditation
Fishing
Rock climbing
Flying Fox
Best time to visit Dharamshala
The perfect time to visit Dharamshala is from March to Mid-July to take respite from burning summers.
The monsoon season from Mid-July to Mid-September turns the hill station green and you can enjoy nature at its best.
Summers in hill stations are not the same burning summers as of our cities. In hill stations summers can be the most beautiful time of one's life. Families head out to hill stations during summers to escape the scorching heat of plains. Enjoying snowfall in winters and ice-skating, making ice-man are some favorite activities of the families visiting hill stations.
And in the monsoon, the beauty of hill stations in India just doubles. Everyone loves rain. But monsoon in hill stations in India feels heavenly. The beauty of hill stations amidst rains is indescribable. Monsoon turns hill stations to green cover on lands, huge waterfalls, and beautiful flowers. However, it rains can also cause inconvenience to tourists, so most hill stations in India are closed for tourism activities in the rainy season.