Chennai music festival is one of the most notable events in Chennai. It takes place every year between November and January in Chennai. This festival lasts for about six to nine weeks.
Chennai music festival is also known as Madras music season. Being a cluster of professional and amateur musicians, audiences and artists come from all over India to enjoy this music season.
The aim behind this music festival is to provide a platform for the experts of Carnatic music and young artists to showcase their talents and dexterities to the audiences. Madras music season provides so many concerts that may overlap with other concerts of the country but people tend to attract towards the Margazhi music festival (Tamil name of Chennai music festival) due to its authenticity.
Margazhi music festival has developed so much over the years that it has been recognized as one of the world's largest cultural events. This festival is a fair of various art forms like vocal, instrumental, dance, drama, and many more. Due to this, the Margazhi music festival is considered a dance festival in Chennai by many people.
Madras music season continues from day to night with all forms of Carnatic music compositions and improvisations. In the 2004-2005 session, the Margazhi music festival had more than 1200 performances by more than 600 artists from all over India. In that year, there were 700 vocals, 250 instrumentals, 200 dances, 50 dramas, etc.
This post covers various features related to Madras Music Festival.
What is the Chennai Music Festival?
Chennai music festival has been recognized by UNESCO for its constant contribution to Indian art and culture. As per the reports by the 'Sruti' magazine, there were 60 festivals conducted by fifty-three organizations in 117 days.
Chennai music festival is an event which is visited by people not only from India but also across the globe. Many art lovers wait, anticipate, and plan for this event in advance.
It also implied that they displayed a total of 1604 music and dance performances in this period. A total of 134 music concerts and 280 dance performances were there. That is why it is called the capital of the dance festival Chennai by many people.
There is no doubt that there is a special relationship between Margazhi and Chennai. They are always complimenting each other. To celebrate vocal, drama, and dance festival Chennai, Chennai is one of those cities that has constantly helped to grow the cultural essence of India. And Chennai music festival is an event that plays a crucial role in this legacy.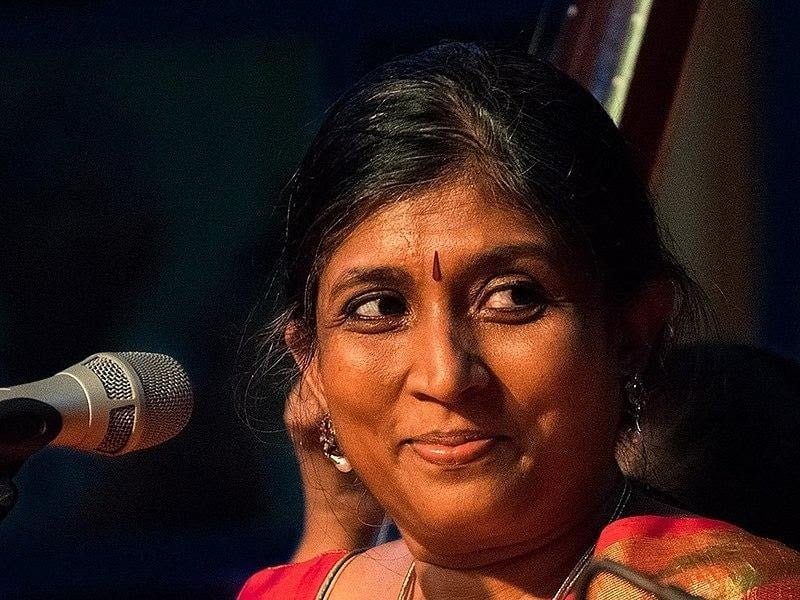 History and origin of Chennai Music Festival
Chennai Music Festival was earlier known as Madras Music Season. The Madras Music Season was organized in the year 1927 by a group of some people in Madras (presently Chennai) for the first time. It was conducted to establish the Madras Music Academy. Different places were used for the conduction of concerts before the settlement of the Madras Music Academy on its present value at T.T.T Road.
In its earlier days, this festival was held during March or April (the Tamil month of Panguni). But with increasing time and popularity, the festival started to be held from mid-December to mid-January (the Tamil month of Margazhi).
Related: Relation between Kolam and Margazhi month
Madras Music season was conducted concurrently with the All India Music Conference in 1927 in Madras. A resolution was passed at this conference to establish the Madras Music Academy officially.
Madras Music Academy started organizing the Madras Music Season during December every year without any interruption. During the initial days of this music festival, it was a month-long Carnatic Music festival which was solely dedicated to traditional music concerts, Harikathas, lectures, demonstrations, and different ceremonies of awards and titles.
Sir CP Ramaswami Aiyer inaugurated Madras Music Academy on August 18, 1928, at the YMCA auditorium. With increasing popularity and diversity, the music festival has inculcated different dance forms and dramas which are enjoyed by Tamilian people from all over the world.
Sabhas
The performances of Madras music season are moderated by Sabhas. They organize concerts and grant awards to different artists to appreciate and recognize their talents. Almost all Sabhas have at least a hall.
The main halls can provide accommodation of about 300 people while the small halls accommodate around 75 people. The blissful spirit of Madras music season has been maintained over the years by Sabha. Sabhas are cultural organizations that help smooth the functioning of this festival.
A video meeting of the Federation of City Sabhas was held on 9th August 2020. In this meeting, a discussion was done about the current scenario of COVID 19 cases in India and how to organize the Chennai music festival in this situation with complete precautions.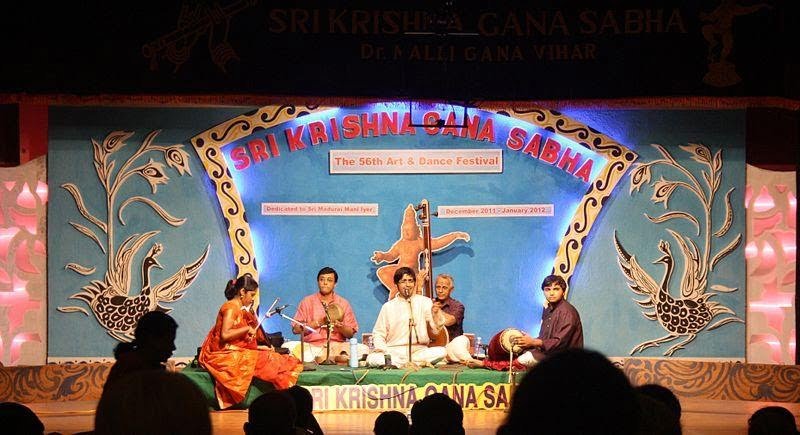 The list of Sabhas which are famous for organizing concerts during the Music Season is as follows:
Brahma Gana Sabhaa: Sivagami Pethachi Auditorium
Chennai Cultural Academy Trust
Indian Fine Arts Society: Balamandir German Hall
Kalarasana: Rani Seethai Hall
Kalaa Pradarshini: Bharatiya Vidya Bhavan Auditorium, Mylapore
Kaartik Fine Arts
Madras Music Academy: T. T. Krishnamachari Auditorium
Mudra: Freedom Hall
Mylapore Fine Arts Club
Naada Inbam : Raga Sudha Hall
Narada Gana Sabha: Sathguru Gnaanananda Hall
Rasika Ranjani Sabhaa : Dakshinamurthy Auditorium
Sri Krishna Gana Sabhaa: Sri Krishna Gana Sabha
Sri Parthasarathy Swami Sabha : Vidyaa Bhaarathi
Sri Thyaga Brahma Gana Sabha: Vaani Mahaal
Tamil Isai Sangam: Raja Annamalai Chettiar Hall
Hamsadhwani NRI Sabha
Singapore Indian Fine Arts Society: Tatvaloka, Teynampet
Triplicane Music Festival; NKT Muthu Hall
TAPAS Music and Dance Festival Chennai
Sat Sangam Sabha – Madipakkam
Related: New Year Wishes in Tamil
How to participate in the Chennai Music Festival?
Chennai music festival is one of the major contributors to Tamil Nadu tourism. It is a popular festival in South India which is completely dedicated to classical music and dance of South India. Madras music season is attended by South Indian people along with a crowd from all over the world.
Madras Music season is participated by renowned artists and young artists who have attained extraordinary accomplishments in the field of vocals, dance, drama, or any other form of art. The tickets are available at the tourist office of Chennai.
Related: Best Shopping Malls in Chennai
Chennai Music Festival in COVID-19
According to an interview with TNM, N Murali, the president of the Music academy said that they had been hosting it uninterruptedly since 1928 and they did not discontinue it even during World War II and Tsunami. He shared that they would continue the same this year also.
He further added that they would not wait till the very last moment and take any chances regarding precautionary measures. The Academy is keen on not to exposing their dancers, musicians, and other senior members to the effects of COVID 19. Accordingly for all the upcoming Margazhi music seasons, safety norms have been made mandatory owing to the pandemic of COVID 19.
Thus, in 2021, the organizing body has decided to organize this festival online to maintain the legacy. This year, it will be different as organizers have declared the Chennai music festival to be "Digital". All the music concerts in halls and auditoriums have been canceled along with private concerts. The organizers are planning to take the concerts and programs to Digital platforms through Youtube, Facebook, and Instagram.
However, various artists and rasikas were wishing that the situation would be under control till their performance but things are not properly under control. Therefore, the organizers announced Madras music season to be "Digital" this year.
Bhartiya Vidya Bhavan which is responsible for starting the Chennai music festival declared in September that the concerts will be organized in the school campus which is managed by Bhavan in Kilpauk.
Madras music season offers many concerts, lectures, demonstrations, and other events which can be a bliss to our ears and eyes. Online channels provide live webcasts and videos which can be watched after the season as well. The Youtube link for getting regular updates of the Chennai music festival is as follows:
https://www.youtube.com/user/arkay1955/videos
Many videos of lectures and demonstrations have been uploaded by the Music Academy on its Youtube Channel. The Youtube link for the same is as follows:
Related: Valparai tourist places
Interesting facts about the Chennai Music Festival
Many facts are related to the Chennai music festival. Some of them are discussed below:
Fact 1– It was started in 1927 by a group of people to establish the Madras Music Academy.
Fact 2– Chennai Music Festival is also known as Madras Music Season or Margazhi Music Festival.
Fact 3– Chennai music festival was recognized by UNESCO for its contribution towards Indian music, dance, drama, and traditions.
Fact 4– More than 1600 performances are organized which are being participated by many renowned artists as well as young artists.
Fact 5– Due to the presence of a large number of dance performances, it is known as the dance festival Chennai by natives.
Fact 6– Tickets for Madras music season can be purchased from any major Sabhas. Almost all the tickets are sold out on the first day only so it is very important to book tickets beforehand.
Fact 7– Sabhas like Brahma Gana Sabha and the Chennaiyil Thiruvaiyaru are available for online ticket booking facility.
Fact 8– Chennai music festival is so dedicated towards its culture and tradition that it was conducted even during Tsunami in 2014 and World War II.
Fact 9– In 2021, it will be aired through different Digital platforms due to COVID 19 pandemic.
Related: Vellore travel places
Margazhi Music Festival dates
The organizing committee has decided to conduct this festival digitally for those who can't attend it. Concerts will be from 6 pm to 8 pm every day. All Concerts at Bharathi Vidya Bhavan are free and all COVID 19 rules and regulations will be applicable.
The audiences have to wear masks and maintain proper social distance. The programs are free to attend. The tentative schedule is as follows and there can be some changes in this schedule as per situations due to COVID 19:
| | |
| --- | --- |
| Date | Time and Program |
| Nov. 28, 2020 | 6.00 p.m. – Dr. Sudha Ragunathan (Vocal) |
| Nov. 29, 2020 | 6.00 p.m. – Trichur Brothers – Vocal |
| Nov. 30, 2020 | 6.00 p.m. – Dr. O.Z. Arun – Vocal |
| Dec. 1, 2020 | 6.00 p.m. – Dr. S. Sowmya – Vocal |
| Dec. 2, 2020 | 6.00 p.m. – Ganesh & Kumaresh – Violin Duet |
| Dec. 3, 2020 | 6.00 p.m. – N. Vijay Siva – Vocal |
| Dec. 4, 2020 | 6.00 p.m. – Priya Sisters – Vocal |
| Dec. 5, 2020 | 6.00 p.m. – T.M. Krishna – Vocal |
| Dec. 6, 2020 | 6.00 p.m. – 'Over the Stars' – Special programme by L. Shankar, Vikku Vinayakram with Selvaganesh and Sri Swaminathan |
| Dec. 7, 2020 | 6.00 p.m. – Dishyanth Sridhar with Anahita & Apoorva – Katha Kutcheri – Rama Bhaktiyum Vibhaktiyum |
| Dec. 8, 2020 | 6.00 p.m. – Udayalur Kalyanarama Bhagavathar – Namasankeerthanam |
| Dec. 9, 2020 | 6.00 p.m. – P. Unnikrishnan – Vocal |
| Dec. 10, 2020 | 6.00 p.m. – Dr. Nithyashri Mahadevan – Vocal |
| Dec. 11, 2020 | 6.00 p.m. – Abhishek Raghuram – Vocal |
| Dec. 12, 2020 | 6.00 p.m. – Gayathri Venkataraghavan – Vocal |
| Dec. 13, 2020 | 6.00 p.m. – Vishaka Hari – Musical discourse |
| Dec. 14, 2020 | 6.00 p.m. – Velukkudi Krishnan Swamy – Discourse |
| Dec. 15, 2020 | 6.00 p.m. – Prince Rama Varma – Vocal |
| Dec. 16, 2020 | 6.00 p.m. – Sikkil Gurucharan – Vocal |
| Dec. 17, 2020 | 6.00 p.m. – Ramakrishnan Murthy – Vocal |
| Dec. 18, 2020 | 6.00 p.m. – Rajhesh Vaidya – Veena |
| Dec. 19, 2020 | 6.00 p.m. – Dr. Pantula Rama – Vocal |
Margazhi Music Festival details
To provide a mystical divinity to the land of Chennai, the Margazhi music festival is held every year in which South Indian classical music is present in the form of Carnatic music along with the traditional dance form of Tamil Nadu, Bharatnatyam.
Margazhi music festival acknowledges the essence of Carnatic music and traditional dance forms to organize art festivals in different parts of the city. "Margazhi" is the name of the month of the Tamil calendar. It falls with a time duration of mid-December to mid-January.
Margazhi music festival attracts many art enthusiasts from all over the world. The festival is organized at different beautiful and amusing venues like venerated temple complexes, heritage bungalows, and renowned auditoriums.
This month-long festival presents the art and skills of renowned artists and is also well known as "December season". Accumulation of more than 1600 participants in more than 300 concerts in its duration makes it greatly popular all over the world.
So, try to attend this music festival physically or digitally along with your friends and families in this pandemic condition of COVID 19 as they say "Music is one of the best healers".