The idea to celebrate Mothers Day originated when Anna Jarvis established a memorial for her mother in 1908. It was according to her mother's deepest desire that every mother's efforts need to be recognized and celebrated as a holiday. Thus, the International Mother's Day celebration originated around 112 years ago. Today, the day is observed in most countries, albeit with varying dates. In this post, we present you the ideas to celebrate mothers day virtually and at home. You will also read why are mothers special. We also presented the significance of mother in various religions.
Mother's Day Date 2023
The Mothers Day date in India in 2023 is May 14th. Mother's Day is mainly celebrated in March and May. In India, Mother's Day date is on the second Sunday of May every year. Though Mother's Day celebrations are limited in India, the practice of celebrating this day by gifting is on the rise, majorly in metropolitans.
Why are mothers special?
A mother is born when a child is born. Besides, inherently every woman has a motherliness hidden in them. It only matures and strengthens when a child is born. A young little girl cuddles and caresses her teddy or Barbie with immense love. This is an innate emotion that strengthens as a woman grows up.
Thus, every woman is a mother, whether they give birth to a child or not. Mother Teresa became a Mother to millions across the globe. Famous leader Late Ms. Jayalalitha is more known as Amma by the people all over the state. Many orphanages and institutions are run by women determined to give motherly love to those who lack it. They are all mothers, though not directly given birth to the children.
Also Read: Relationship between Mother and Baby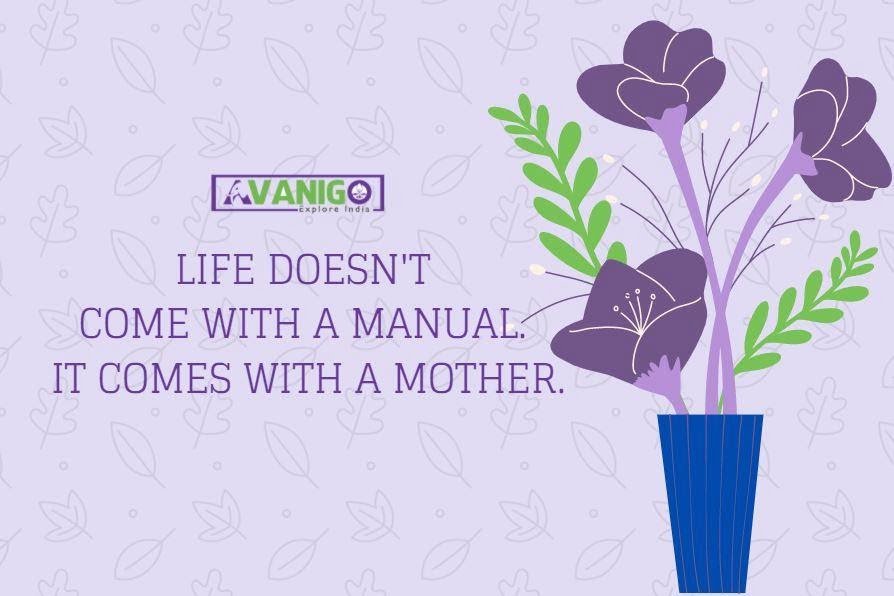 Mothers are special for numerous reasons:
1. Seamlessly performs tiring tasks
The whole journey of conceiving to the delivery and taking care of children is tiring and testing. But a mother does the job seamlessly without making it appear any problematic. At the end of the day, she may get tired, but that won't hamper her spirits in being a good mother.
2. A personification of true love and selflessness
A mother can go to any extreme level to care for her children. They can sacrifice a high-paying job or fight all the odds of life for their children's betterment. She can turn into a thrifty person to meet her child's needs. She can walk miles to accompany her child to school for a better education.
Also Read: 25+ Home essential items you must buy
3. A synonym of endless sacrifices
Every day, the world witnesses hundreds of mothers sacrificing their priorities for the future of their children. When a child is born with a disability, the father may shun the child, but the mother will never. She would learn any new skill to meet the needs of her specially-abled child. She protects the child day and night and brings out their best version, proving to the world the power of a mother.
4. Confidante and best friend
For every child, the mother is the first and the best confidante. Many things that we cannot speak or do not dare to share with our father, we can share them with our mother. She holds our secrets in her heart forever, which is as deep as an ocean. Mothers are the first and best friends for every child. Every child plays with, learns from, and comes to know what fun is first to form their mother only. She knows what her child wants even without them asking for it.
5. Inspirer and mentor
It is the mother who identifies her child's talent first. She is the first teacher for her child. When the whole world doesn't seem to support a person, the mother always has her back for her child. She guides them on the right path to choose and the next best step of action to take. Many successful leaders, sports personalities, achievers, scientists, and other renowned personalities attribute their success to their mothers.
Also Read: Womens Day Corporate Gift Ideas
6. Carves a child
A mother's role in designing the future of a child needs no mention. A child who finds adequate mother's love turns up into a full-fledged individual healthy emotionally. Any lack of love from a mother or absence of a mother in childhood can create many traumas for children which can haunt them throughout their lives. No one in the world can replace the vacuum created by the absence of a mother.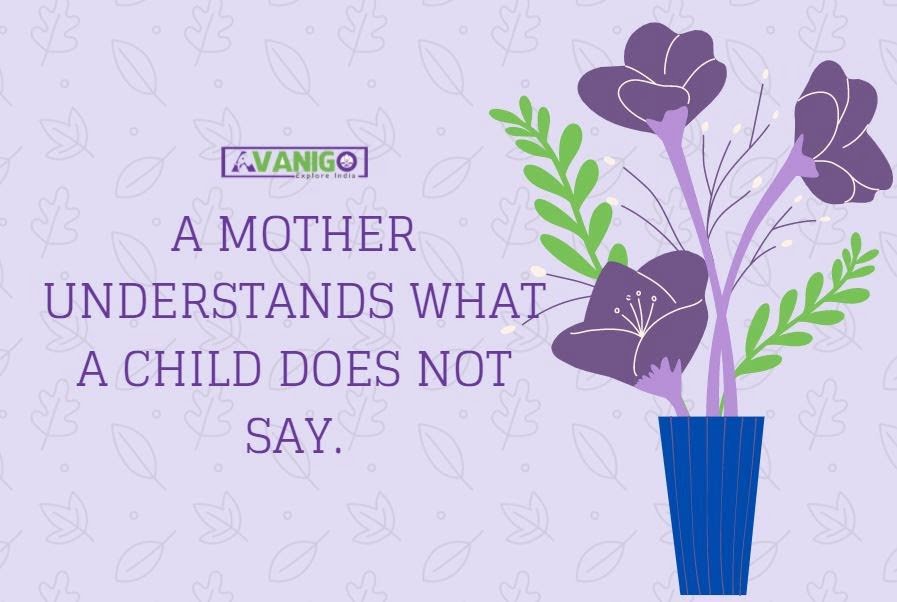 Importance of Mother in Religions
As the famous proverb goes, "God could not be everywhere, so he created Mother." This is true in its fullest sense. Every religion in the world imparts ultimate respect and authority to mothers. They identify the indispensable role of a mother in designing a child's character and future and stress that it is the responsibility of every individual to respect and serve their mother.
Importance of Mother in Vedas and Hindu Scriptures
Vedas mention Mother as the supreme power. According to Vedas, Aditi is Devamata (mother of the celestial gods). She has 33 sons, including the Sun Lord and other Sages who are the originators of the Human race.
The Gayatri Mata is the Mother of the Sacred Vedas. She is the reason for the energy in every living being. Matrudevobhava is a famous verse from Sanskrit that means Mother is Equal to God.
In Ramayana, it was Kaikaiye, the step-mother of Rama who was the first person to feel happy about Rama's coronation. However, due to the poisonous counsel of Mandhara, she changes her mind. And she asks Dasaratha to send Rama to the forests. When Dasaratha says he cannot share the news with Rama, Kaikaye reveals the news herself. Lord Rama, who respects his step-mother as his mother, says no other word and happily agrees to her decision This shows that a step-mother is also equal to a mother because she is the spiritual partner for the father.
According to Hindu marriage slokas, the husband says -"Aatma vaiputra naamasi" to is wife during marriage. Which means I will be born to you again. This implies a mother is helping Brahma in his act of creation of the Universe.
In Mahabharata, Yaksha asks Dharmaraja, " Who is heavier than Earth?" Dharmaraja replies – "Mother".
Maa Sita after being abandoned in the forest due to misunderstandings, raises Lava and Kusa single-handedly. She turns them into the greatest warriors and proves her mettle as the most inspirational mother.
Hinduism believes that touching mother's feet is equivalent to travelling the Earth six times, going on a pilgrimage to Kashi 10,000 times, and doing sea bath 100 times.
Even while waking up Lord Vishnu every day, the hymn begins with the mention of his mother's name – Kausalya. Out of all thousands of names, Lord Vishnu loves to be called the Son of Kausalya. Hence, the start of the wake-up song Kausalya Supraja Rama Poorva Sandhya Pravartatey. It signifies the greatness of Mother Kausalya and the motherly love she shared with Rama.
In Bhagavata, Lord Krishna was blessed to receive love from his mother Yashoda, who has not given birth to him biologically. Yashoda maa is another greatest symbol of motherly love. Even while whole Gokula women complain that little Krishna is stealing butter and curd, Yashoda Mata supports her child as innocent.
Srimad-Bhagavatam identifies these women as Mothers for every human:
The real mother
The wife of the Guru
The wife of a Brāhmaṇa
The wife of a brother
The wife of the king
The cow
The nurse
The earth
Every Hindu must respect these 7 personalities as Mother and respect them throughout their life.
Kunti Mata is another greatest Mother in Mahabharata. She gave birth to Karna and Pandavas. Though she could not raise Karna, her love for him and the yearning for his love remained till her last breath.
When she is pregnant with Kauravas, Gandhari behaves angrily. She does actions that are not advised for pregnant women, according to Hinduism. Accordingly, she gives birth to 100 evil-minded children, Kauravas. Thus, Hinduism imposes strict rules for pregnant women for the benefit of both the mother and her child in the womb.
When Lord Shiva kills little Ganesha without knowing that he is their Son, Maa Parvati fights for her child's life back. And the rest is the legend. She is also well-known for her love towards their younger child, Shanmukha.
Shakuntala, the single-mother of Bharata, raises her son despite all the odds, alone in a forest. She was the daughter of Sage-Vishwamitra and the Apsara Menaka. She is another example of the strongest mothers in Hinduism.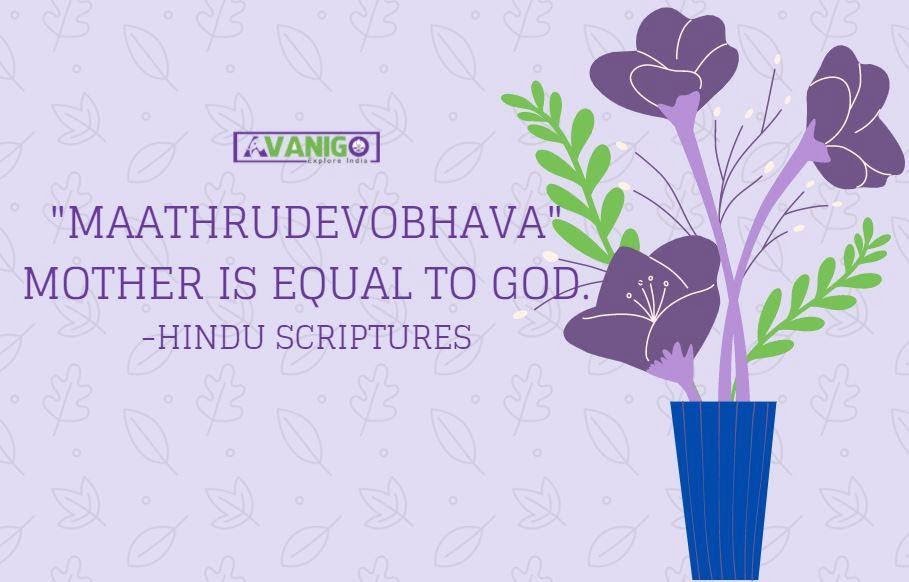 Importance of Mother in Christianity
Mother Mary is the Holy mother for everyone as per Christianity. The Bible gives immense significance to Mother Mary and her quotes. Christianity personifies motherly love in the form of Mother Mary and thus shares the message that everyone should love their mother unconditionally.
The Bible reminds every parent and mother that they should set an example for their children.
"Giving the children an example, which is living in accordance with one's own words, and giving the children a good example to follow (Deuteronomy 4:9, 15, 23, Proverbs 10:9, 11:13, Psalms 36:18, 37)."
Ideas to Celebrate New year at Home
Importance of Mother in Sikhism
Sikhism considers the mother as a symbol of selfless love. The prayer in Siri Guru Granth Sahib reads: "A mother does not keep note of the transgressions of her son. O God, I am Your son. Why don't You destroy my sins?"
In another instance, the Holy Granth says the love between God and devotee should be like that between a mother and her child. "Just like the love between a child and its mother, my mind is attuned to God."
It also explains the greatness of women and mothers subtly. "O Nanak, only God is beyond a woman."
Also Read: Spiritual Books to read during pregnancy
Importance of Mother in Islam
Islam imparts higher significance to Mothers than fathers. The Holy Quran identifies the role of the mother in nurturing her child. Thus, it gives more authority to the mother. A mother undergoes immense burden all her life and one can find many verses in the Quran and hadith supporting the role of Mother and her prominence.
Once a man came to the Prophet Muhammad (SAW) and said: "O Messenger of Allah! Who from amongst mankind warrants the best companionship from me?"He replied: "Your mother." The man asked: "Then who?" So He (PBUH) replied: "Your mother." The man then asked: "Then who?" So the Prophet (PBUH) replied again: "Your mother." The man then asked: "Then who?" So He (SAW) replied: "Then your father." (Bukhari)
In another instance, the Prophet Muhammad (PBUH) said: "Your Heaven lies under the feet of your mother." (Nasai)
Islam emphasizes that serving one's mother is more than Jihad as stated in hadith: A man came to Allah's Messenger (SAW) and said: "O Messenger of Allah! I want to go out and fight (in Jihad) and I have come to ask your advice." He (PBUH) said: "Do you have a mother?" He said: "Yes." The Prophet (PBUH) said: "Then stay with her, for Paradise is beneath her feet." (Sunan Nisai)
On another occasion, the Prophet said: "God has forbidden you to be undutiful to your mothers." (Sahih Al-Bukhari)
Islam stresses that every individual should first respect and serve the mother first before doing anything else.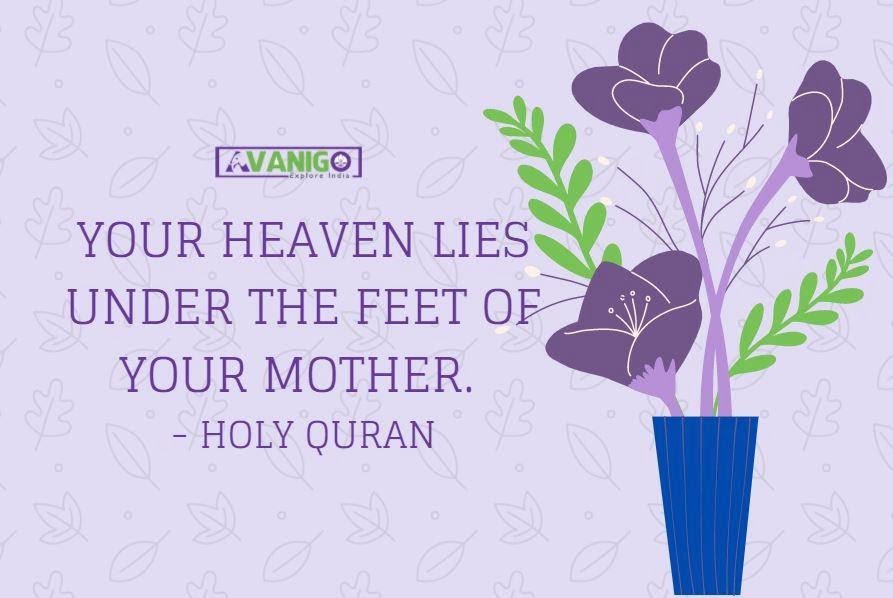 Importance of Mother in Buddhism
According to Buddhism, there is no other love greater than a Mother's love. It highlights the karuna (love) and the sacrifices a mother makes for her children.
Even as a mother protects her life
Her child, her only child,
So with a boundless heart
Should one cherish all living beings
-Metta Sutta, Sutta Nipata 143-151
Importance of Mother in Jainism
According to Jainism, mothers are powerful enough to predict the future of their children. They can sense the good and the evil, and all through their dreams. The Auspicious Dreams as per the holy texts of Jainism tells that the dreams a mother gets when she is pregnant can describe the virtues of her future child.
Trishala Maata, the mother of Mahavira, the 24th Tirthankara of Jainism, saw many auspicious symbols in her dream on the thirteenth day of the month. She also shares the happy news with her husband Sidharth and says that she can sense that her child will be a prominent person.
Thus, the mother is the ultimate symbol of love and guidance for every child, according to any religion. All religions stress that we should respect and love our mother every single day and moment of our life.
Mothers Day Celebration Ideas at Home
Mother's Day is one of the beautiful days to celebrate motherhood. The celebrations need not be commercialized. Remember that the best gift a mother expects from her child is love and honesty. If a child grows up into a responsible and respectable person in society, that itself is the greatest gift to any mother.
Here are some Mothers day celebration ideas to share your love with your mother on this Mother's Day:
Cook something for your mother and give her rest. Surprise her by cooking on your own. Don't be surprised if she says that she loved the dish even if it turned bad. Well, that is the mother's love, after all, she doesn't want to hurt you in any way.
Watch mother-child movies. Embark on a movie-watching experience all day with your mom. Pack some snacks that your mother likes and enjoy watching movies the whole day along with your mom.
You may not be able to take her out owing to the confusion we are in. Instead, both of you grab a big bag of homemade popcorn and embark on virtual tours to the places she always wanted to visit.
Dig into the past. Take out the album and relive the past. Ask your mom about her experiences in raising you and the sweetest memories as you both turn the pages in the album.
Share a post on your social media. Surprise your mom with a beautiful handmade card or post sharing your sweetest moments.
Set up a video call with your grandparents. For better moments, connect your mom and grandparents during virtual lunch time. Watch and listen to your grandmother as she shares her mothering experiences with you and your mother.
Enroll your mother in some online hobby classes. This way you can give her some time for herself every day.
Set up a call with an orphanage. Donate to them and shower lovable gifts on orphan children who are not blessed to enjoy motherly love and care. Spend time talking with them, encourage and guide them to grow into respectable individuals.
Buy a gift for your mother. It can be a beautiful handloom saree. Or music equipment that she was once a master of. Maybe she loves reading and kept it aside because of lack of time. How about gardening kits that will nurture her love for the kitchen garden? Gift her yoga mats and fitness equipment and remind her to take care of her health.
You can also get her a whole-body comprehensive health check, as most mothers are notorious for ignoring their health and self-care.
Also Read: Ideas to celebrate Teachers Day in school and virtually
Mothers Day Celebration Ideas in School
Essay writing competitions, elocutions on topics related to mother.
Singing competition where children should sing songs only related to mother's greatness.
Do it yourself competitions, where students should do something on their own for gifts to their mothers.
Rhyme competitions, here children should recite rhymes that talk about their mother and her greatness.
Virtual Mothers Day Celebration Ideas
Connect with your mom online and have fun with a long chit-chat. Enquire about her health and what she wants.
Send your mother a surprise gift to her address, if you are in a different location.
Share your childhood photos via chat apps or talk about them through video call.
Top Movies to Watch on Mothers Day
Mathrudevobhava (Telugu)
Amma Cheppindi (Telugu)
Amma Raajinama (Telugu)
Amma Nanna Oo Tamil Ammayi (Telugu)
Bahubali (Telugu)
Antahpuram (Telugu)
Raghuvaran B.Tech (Telugu)
Pichaikkaran (Tamil)
Thalapathi (Tamil)
Amma Kananku (Tamil)
36 vayadhinile(Tamil)
Kannathil Muthamittal (Tamil)
Varane Avashyamundu (Malayalam)
Ente Ummante Peru (Malayalam)
Achuvinte Amma (Malayalam)
Mom (Hindi)
English Vinglish (Hindi)
Kahaani 2 (Hindi)
Listen…Amaya (Hindi)
Jacobinte Swargarajyam (Malayalam)
The Blind Side (English)
Akeelah and the Bee (English)
Stepmom (English)
Lady Bird (English)
Mothers Day Quotes
"A mother understands what a child does not say." – Jewish proverb
"The best place to cry is on a mother's arms."- Jodi Picoult
"God could not be everywhere and therefore he made mothers." Jewish Proverb
"All that I am, or hope to be, I owe to my angel mother." – Abraham Lincoln
"If at first you don't succeed, try doing it the way mom told you to in the beginning."- Unknown
"My mother is so full of joy and life. I am her child. And that is better than being the child of anyone else in the world." – Maya Angelou
"When you look into your mother's eyes, you know that is the purest love you can find on this earth." – Mitch Albom
"A mother is she who can take the place of all others but whose place no one else can take." – Cardinal Meymillod
"Life doesn't come with a manual, it comes with a mother." – Unknown
Touch your mother's feet and take her blessings every day. Happy Mother's Day Everyone!!