Looking for ideas to celebrate New Year at home? Whether you are solo, or planning to celebrate New Year night with friends and family at home, here are some ideas for you. Plus, most of them cost zero or are light on the pocket. They also come to the rescue if you are planning a new year party at home in short notice. So, move on to explore them.
Celebrations are complete when they involve family. Take some time and plan to celebrate new year at home with these new year celebration at home ideas:
1. Call for a Potluck
This is an old-fashioned but ever-green idea to celebrate the new year at home. Why? Especially when we are at times where we should think twice about eating outside food, organizing a potluck is the safest way to feast on a New Year's Eve.
Plan the menu and make sure to include favorite recipes of your grandparents and parents (if they are invited to the party) and surprise them with the menu. It is a good way to bring cheer onto their faces on a new year day.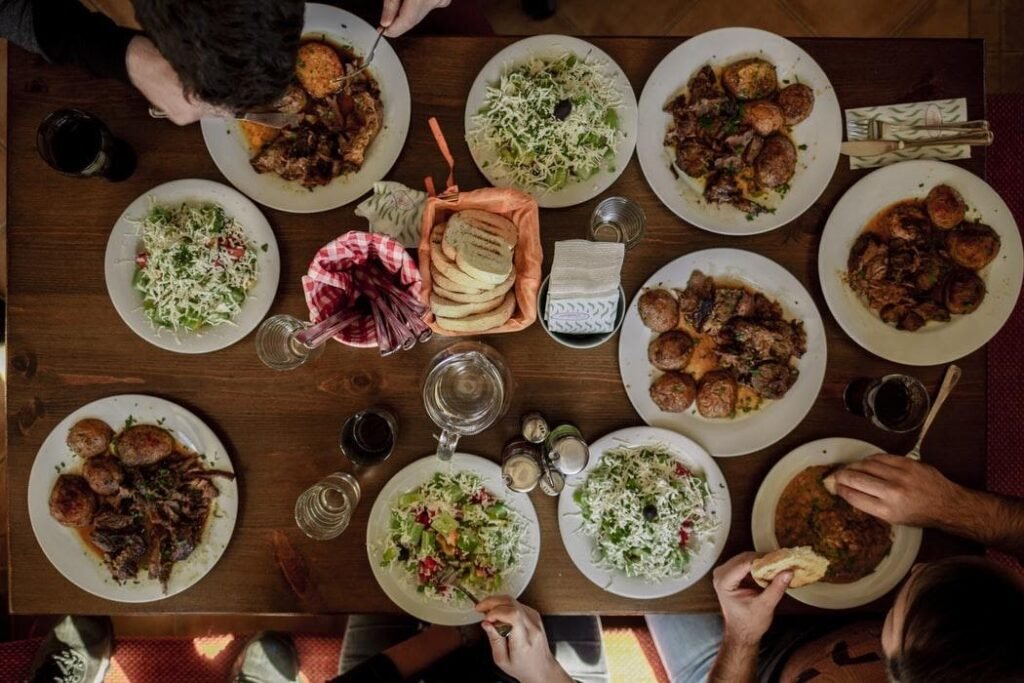 2. Plan a game night
From playing cards to Antakshari, there are many ways to add fun to a family gathering. Choose from Dumb charades, carroms, chess, word games, dot games, and many more. See the pride in the smile of your papa when they beat you in chess.
3. Dance to desi tunes
Add a dash of fun and life to new year celebrations at home with fast beat desi tunes. Encourage your aunts, uncles, grandparents to shake their legs for the same. Trust us, this is one of the best ideas to celebrate new year with family and will stay in all of your memories forever.
4. Get into flashback
One of the new year celebration at home ideas is to ask your relatives to bring photo albums when coming for new year celebrations. Open them and let the whole family lose into the flashback. Let your elders talk about those old golden days. You can learn a lot from their experiences, their memories, and the life of those days.
Reliving the past helps us plan better for the future. When else do we get time to sit over and talk about such beautiful days amidst these hectic digital lives?
5. Organize unique games for kids and elders
Depending on the number of kids in the group, plan for surprise games for them. Organize building competitions with wooden blocks, cards, or even with glasses and tumblers. DIY activities, drawing and painting competitions, singing and rhyme recitations, dancing, storytelling are all great ways to entertain kids and increase their communication skills. The Internet abounds with such ideas on how to engage kids at home.
Plan surprise games for your grandparents or parents. You can tease your dada to propose to his sweetheart with a flower. Maybe you can ask them to share their beautiful memories in the early days of marriage. Ideas are endless. The main objective is to create fun that can create memories for everyone.
Check out: Best holiday gift ideas for children
6. Watch family videos
Play marriage videos of your parents or relatives. Go back into those days and be surprised how life has changed so fast. You can also play videos of your childhood, school days, or any such if you have access to them.
7. Organize family activities
Plan for a group rangoli. Decorate your house front with the best of the rangolis and welcome the new year with fresh energy.
Organizing Mehendi, after lavish dinner and rangoli activity, is also a great idea to celebrate the new year at home. Burning firecrackers that do not emit sounds is also a superb way to celebrate the new year with the family at home. This is one of the new year celebration ideas at home to involve friends and family.
Friends and fun are synonymous. New year parties need not mean only drinking and spending money on pubs, concerts, and DJs. There are ample things that one can do to celebrate new year at home with friends.
Also Read: Birthday decoration ideas at home
8. Cook your dinner
Don the chef avatar and cook your new year feast all by yourself. Help and guidance that can make you a master in cooking are available online in abundance. Put on music while you wear your cooking hats. Plus, cooking with friends is a lot of fun; you will cherish these memories throughout your life.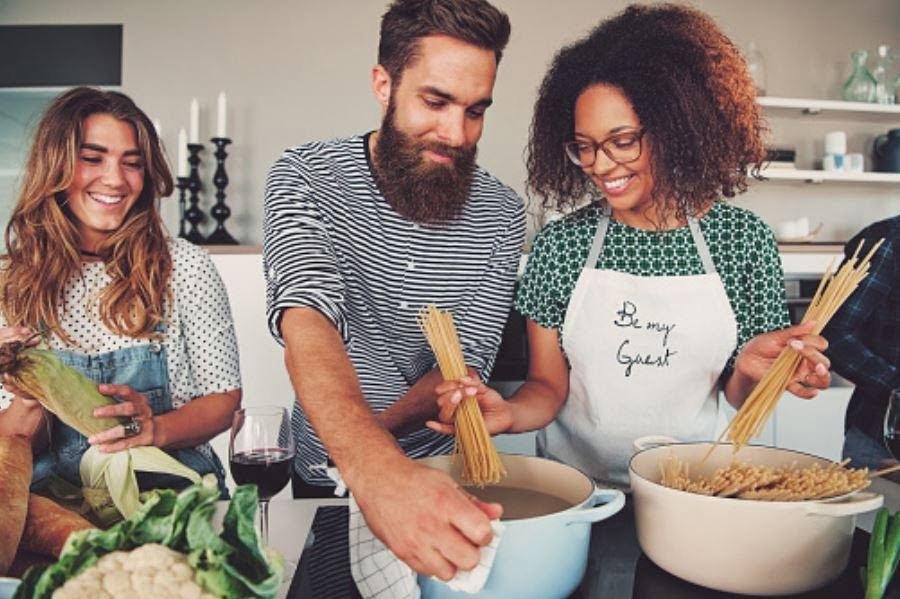 9. Watch movies
With so many OTTS all around us, it is not a wonder we have no time to cover all our favorite movies during working days. Make use of the new year night and snuggle into your sofa and watch movies along with your friends after a hearty dinner.
Ditch the alcohol and carbonated beverages to celebrate this New year at home. Experiment with healthy options and make your own healthy beverages. Remember, if you had resolved last year to quit drinking or to start a healthy regimen from the next year. While everyone knows new year resolutions are broken easily, maybe you can give a try to stick to them at least at a new year party. What say?
Essential things to buy to turn a house into a home
10. Play music
No new year celebration at home ideas is complete without foot-tapping music. Whether you play that guitar or put on some rock music, a new year celebration at home is never complete without music. Shake a leg or dance in merry. The choice is yours. Beat off the past blues with dance and welcome the new year with fresh spirits.
Staying single does not mean you should miss the fun. You are at your own freedom to do whatever you feel like to celebrate the new year at home. These ideas below might be of help for the same.
Also Read: How to celebrate Holi with kids?
11. Take a long shower
Relax in a long shower. Pamper your body with the best of the massage oils. With the chilling winter outside, a new year night can be a great time to rejuvenate our body with a deep oil massage and a long and hot shower. Lose yourself to a good book or music if you are planning to soak in a tub. Don't do anything else. Just relax.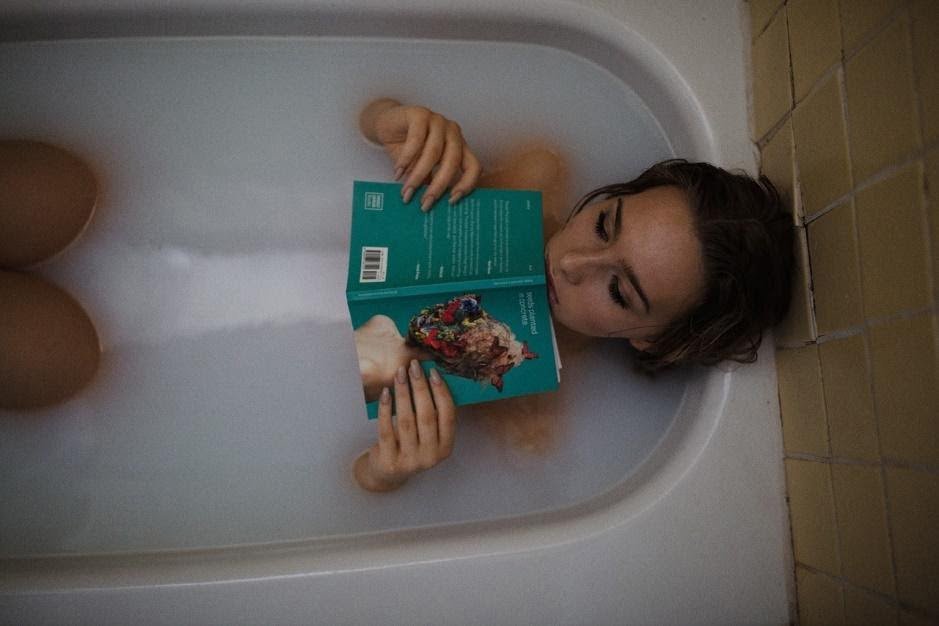 12. Reflect
New year night is a great time to reflect on our achievements and mistakes of the past year. As a part of plan to celebrate new year at home, note down in a journal what you learned this year. Prioritize your new year goals and make a planner. Work on all aspects of life – personal, financial, health, career, and relationships. Let this new year night open a new door for your future.
13. Pray
Prayer and faith both are invisible. But they have the powers that can help you achieve the impossible. Pray and meditate on this New Year night. This is a way to celebrate the new year at home and can replenish your inner strengths to their best.
14. Dance merrily
It is popularly said, dance as if no one is watching. When you are solo and want to celebrate the new year at home without spending a penny, what else could be more fun than dancing. Dance to your favorite beats. Also, dance to the songs you never heard of. Dance till you drop. You will love this idea as much as we did.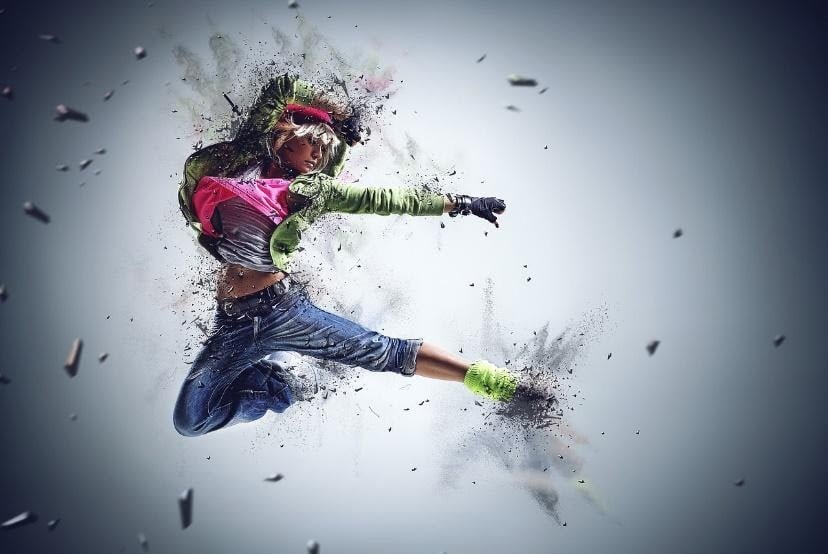 15. Decorate your living space
Either you are staying in PG or a hostel or your own flat, deep clean the living space. Throw away all the junk and unused items. Feng Shui and Vastu Shastra stress that when you throw away the old and junk, you are inviting space for new energies and happiness into your life. So, deep clean and decorate your living space. Change the furniture arrangement to give a new look to your rooms and put on new (read, brand new!) furnishings. If your budget permits, add crystals, Fengshui, and Vastu items to add more positivity and energy. You can also light oil lamps and welcome the new year with their glow.
16. Call your near and dear
Ditch those instant messages. Seriously! No amount of emojis can match the one word that truly comes from heart through voice. Call your friends, parents, near and dear. Wish each of them a very happy new year and talk to them from your heart. This is another amazing way to strengthen your bonds as well as to celebrate the new year at home.
Also Read: How to spend time with kids to strengthen your bonding?
17. Donate
Help the poor on this New Year night. With so many people who are in dire need of basic things, thank God for all that you have and donate as much as you can. The very idea of helping the poor can fill our souls with immeasurable contentment that can drive us ahead with great happiness and confidence.
Read: How to celebrate Diwali with poor?
18. Snuggle lazily
Though this is the most boring thing to do on a new year night, do this in a different spot. Choose your balcony or a space near a window where you can get a view of the dark sky with dazzling fireworks. Do and think about nothing. Just snuggle into your favorite blanket and watch the beautiful sky. This could be the simplest new year celebration ideas at home, believe us it can't get more relaxing!
To celebrate a new year night at home is one of the most memorable moments for couples. Trust us, these moments will stay forever and you will reminisce about them once you fall into the flow of life after having kids and career and financial responsibilities. Here are some ways to celebrate new year at home for couples.
19. Romantic dinner
Candlelight dinners are the most preferred way of celebrating new year at home. Prepare the favorite food of your sweetheart and organize a candlelight dinner. Fill the dining place with the best flowers, add room fragrances and light scented candles. Wear your best outfit and enjoy every moment of the dinner night to welcome the new year with lots of love and happiness.
Feeling lazy to cook? Try some ready to eat foods or single pot dishes. As a last resort, you can also check with the most hygienic restaurant (read, that adopts the best practices of hygiene and sanitization) and order food to celebrate the new year at home with your sweetheart.
20. Dig into memories
Go past through all your old photos. Bring out any love notes and letters if you have them. Sit together and relive those beautiful days. Talk about childhood memories and school or college life reminiscences.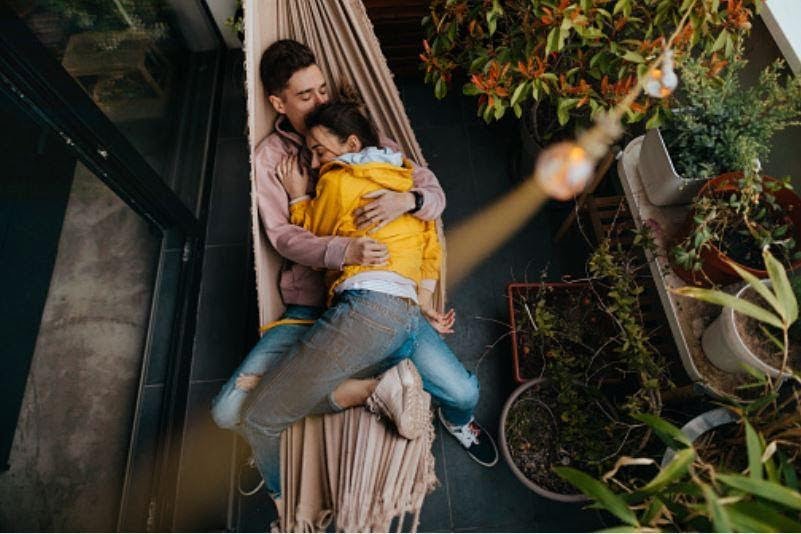 21. Dance and music
With your sweetheart and you ruling the whole house, who is stopping you from dancing to your favorite tunes on a new year night? Play favorite albums of both and dance heartily. You can also snuggle and watch movies together with no other disturbance.
22. Surprise your sweetheart
Couples should throw beautiful surprises to each other to strengthen their bond. New Year is an excellent time for doing the same. As the clock strikes 12 in the night, surprise your darling with a gift that they will cherish forever. After all, roses, customized gifts, and cakes have been ageless mantras to surprise dear ones. So, use them to add a surprise quotient and make the new year night memorable.
Tips for first time home buyers
23. Create a year round up
Before you turn the page to welcome new year, save your memorable moments of this year. Scroll through your photo gallery to pick the best 12 pictures from each month and save them. May be you can save the moments in the photo album or as a mood board in your bed room! Who's stopping you? The ideas are endless!
24. Make your rock garden the venue for your new year eve
Rock gardens are excellent mood enhancers. Whether to celebrate your dog's birthday at home, or call upon friends for a New year night at home, they make the best venue. Add cocktails and sizzling starters with a lavish main course, and your rock garden will turn into a memorable host for a delightful new year party at home.
Conclusion
Right from leaving a wish lamp solo to rocking the night in a fun way with friends and family, there are many ways to celebrate new year at home. New year celebration ideas should fill fun and fresh energy in us, rather than giving an unbearable hangover the next day. All these ideas mentioned above do not burn the pockets and are healthy options to welcome the new year. So, which one are you choosing?