Diwali is a festival of lights. It is one of the most auspicious and colorful events celebrated all over the world, especially in incredible India. Diwali is a festival of five days. The festivities of celebration happen with pomp and joy in different states of India as well as across the world. Diwali occurs either in October or November. It falls on the Aswayuja Krishna Paksha Amavasya, which varies with the Indian lunar calendar.
About Diwali
Diwali is a celebration of forgiveness and sharing love. People forget their troubles and start a new, ethical and spiritual life full of hope and happiness. Each day of Deepawali has its significance and uniqueness that reminds us of this.
Five days of diwali festival information
Day 2: The second day of Diwali is "Naraka Chaturdasi" which marks the victory of good over evil. This day contributes to many Diwali facts. It was on this day that Queen Satyabhama killed the demon Narakasura. People take head bath after oil massage, wear new clothes, and light oil lamps in the evening.
Day 3: The third day of Diwali is Diwali and Lakshmi Puja in which Goddess Lakshmi is worshipped along with Lord Ganesh. People exchange Diwali wishes and gifts, burn firecrackers and celebrate the whole day with festive fun, food and laughter.
Day 4: The fourth day of Diwali is Govardhan Puja. It is also known as "Padwa" or "Bali Pratipada". Many Diwali facts are related to this day as it is celebrated on the occasion of Lord Krishna saving Vrindavan by lifting Govardhan Mountain on his index finger thus saving every villager residing in Vrindavan when Lord Indra sends a downpour.
Day 5: The fifth and the last day of Diwali is Bhai Dooj. It is entirely dedicated to brothers and sister relationships. According to mythology, Yamraj – the God of Death visited his sister Yami on this day and was overwhelmed by her hospitality. He then declared that whoever sister that shares the best care and love towards the brother on this day will remain happier ever under his protection.
There are several stories and Diwali facts to mark the celebration of Deepavali. Deepavali marks the welcoming of wealth and prosperity. Goddess of wealth and prosperity, Lakshmi is the wife of Lord Vishnu. Worshipping Maa Lakshmi is on this day is one of the important things people do not miss.
Diwali is not only celebrated by Hindus, but also famous among Buddhists, Jains, and Sikhs. For Hindus, it is celebrated as the return of Lord Rama from 14 years of exile after winning over Ravan. This is symbolized by lighting oil lamps to mark the victory of good over evil.
In Bengal, Diwali is celebrated by worshipping goddess Kali, the epitome of power and strength. Jains celebrate Diwali to signify the nirvana of Lord Mahavir.
Diwali is a time of huge discounts and family shopping. Most families in India wait for Diwali to buy any huge item or gold as it is considered auspicious. Besides, Diwali or Deepawali unites people from across the world. The festival is celebrated, irrespective of any regional root.
Interesting facts about diwali festival
Diwali is one such Indian festival that has links with many religions and cultures. Accordingly, there are many facts related to Diwali. Here is a compilation of intriguing Diwali facts that teach us the kaleidoscopic aspects behind this festival of lights.
Legends behind Diwali
Diwali facts go beyond than just celebration with lamps. There are many stories about Diwali that are related to various Indian religions.
Story of Naraka Chaturdasi: Why we celebrate Naraka Chaturdasi
Diwali is mainly related by why we celebrate Naraka Charturdasi. Narakasura was the son of Goddess Bhoodevi and Lord Vishnu. He was a demon who wanted to win over the three worlds. After an intense penance to Lord Brahma, he gains the power to become invincible. But on one condition – that no one in the world can kill him except his mother.
Naraka becomes more than happy as he is sure that no mother would kill her son. Then he starts troubling sages, Gods and common people boundlessly. Vexed by his actions, all Gods approach him to show them a solution. Lord Vishnu convinces them that he would kill him during his Krishna avatar.
In the Krishna avatar, Naraka starts torturing the people of Lord Sri Krishna's empire. On their appeal to save them from the demon, Sri Krishna sets out on a war with Naraka. Queen Satyabhama, the dearest wife of Lord Krishna requests that she too shall join the war against Naraka. Lord Krishna agrees to this and they set on a war against Naraka.
In the battle field, Naraka uses a powerful arrow which makes Sri Krishna unconscious. Angered with this, Satyabhama, shoots an arrow to Naraka which kills him on the spot. Thus, Naraka gets killed in his mother's hands. This is why we celebrate Naraka Chaturdashi, the fourteenth day of Kartika month of Hindu lunar calendar.
Story of Nirvana of Lord Mahavira:
Another one from the stories about Diwali says that this day is of great significance to Jainism also. On this day, it is believed that Lord Mahavira procured Nirvana.
Mahabali and Goddess Lakshmi:
The third from the stories about Diwali explains that this day is celebrated as the rescue of Goddess Lakshmi from the imprisonment of King Mahabali.
Story of Diwali – King Vikrama:
According to the fourth story of Diwali, Deepawali is celebrated as the enthroning of King Vikramaditya in Ujjain (Presently in Madhya Pradesh). King Vikramaditya is a founder of the Vikrama Samvat calendar and this calendar starts from 57 BCE.
Story of Diwali – Return of Pandavas:
The fifth story of Diwali, out of all Diwali facts, is related to the return of Pandavas to Hastinapur after an exile of 13 years. It is believed that people of Hastinapur welcomed Pandavas with lights and lamps, therefore this day is observed as Deepawali.
Story of Diwali – Return of Lord Rama after 14 years of exile:
Diwali also marks the return of Lord Rama, along with Sita and Lakshman, after an exile of fourteen years. The people of Ayodhya welcome their dearest King and Queen with thousands of oil lit lamps on this day. To mark this celebration, even today, people burn huge Ravana effigy to commemorate the victory of good over evil.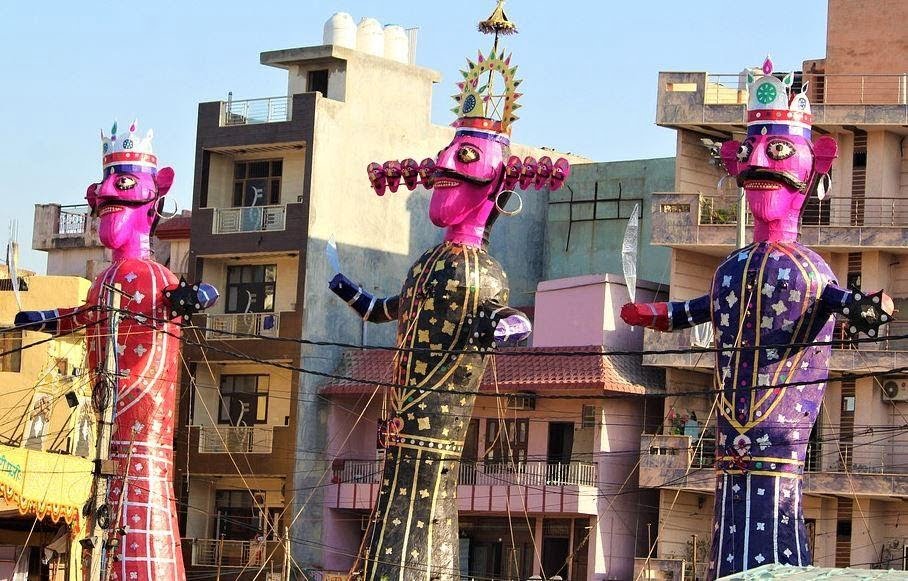 Why we Worship Goddess Lakshmi on Diwali
Lakshmi is the Goddess of wealth, power, fortune, beauty, and fertility. Worshipping Goddess Lakshmi is one of the important Diwali facts, followed by decorating homes with diyas, candles, and decorative lights. Lakshmi Pooja is performed on the third day of Diwali.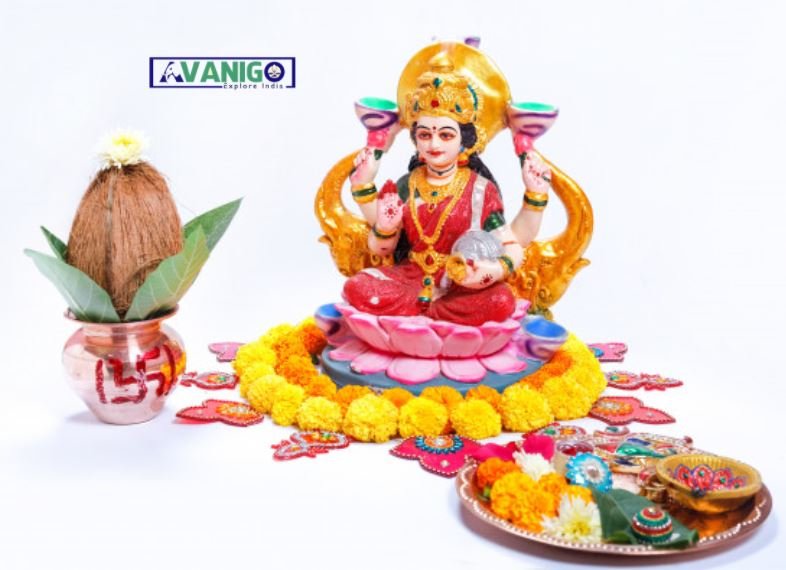 The celebration of Diwali is also associated with Laxmi Pooja. The business community of Hinduism considers Deepavali at the end day of the financial year. They worship Goddess Lakshmi as she is a symbol of wealth. In some states like West Bengal & Orissa, Goddess Mahakali is worshipped during Diwali.
Diwali relation with Jainism
Deepawali is significant for Jains. It is the day of Nirvana (Moksh) of the Lord Mahavira, the twenty-fourth and last Jain Tirthankara in Jainism. This is one of the fascinating Diwali facts that not many people are aware of.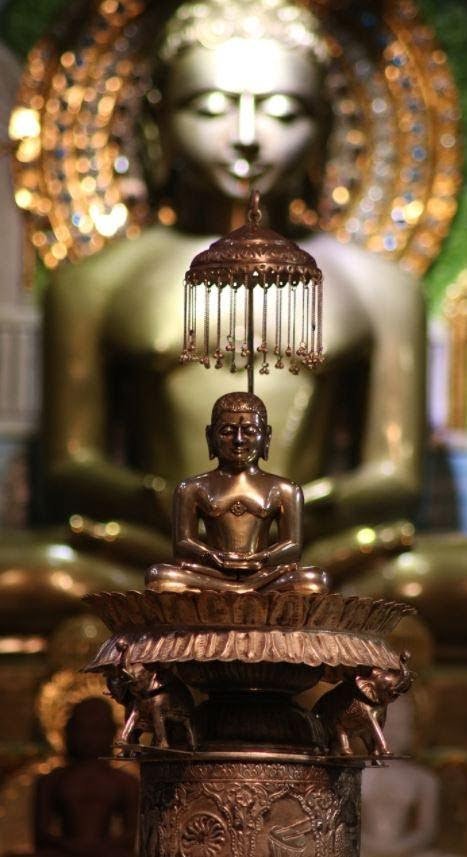 Dipalikaya, which is the oldest reference to Dipavali, is as follows: –
ततस्तुः लोकः प्रतिवर्षमादरत् प्रसिद्धदीपलिकयात्र भारते |
समुद्यतः पूजयितुं जिनेश्वरं जिनेन्द्र-निर्वाण विभूति-भक्तिभाक् |२० |
tatastuḥ lokaḥ prativarśam ādarat
prasiddha-dīpalikaya-ātra bhārate
samudyataḥ pūjayituṃ jineśvaraṃ
jinendra-nirvāṇa vibhūti-bhaktibhāk
Meaning– Gods lighted Pavanagari with lamps to emphasize the occasion. Since that day, the people of Bharat (India) honor the famous festival of "Dipalika" for worshipping the Lord Mahavira on the occasion of Nirvana.
Diwali relation with Sikhism
On this day, the sixth Guru was freed from the captivation of Emperor Jahangir, along with 52 other princes.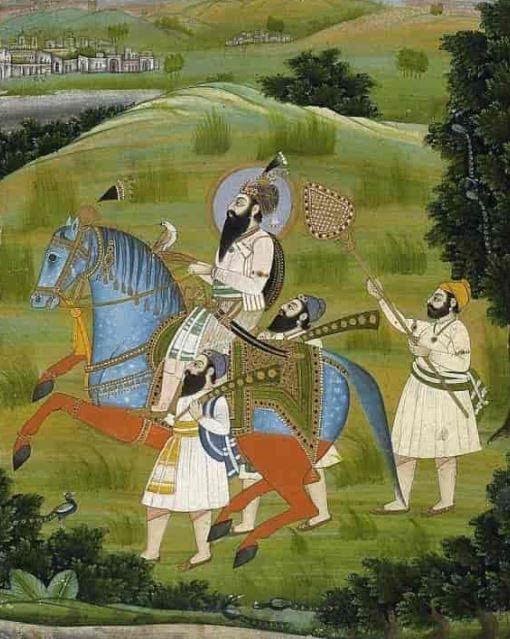 Sikhs celebrate Diwali as "Bandi Chhor Divas" which means Liberation day. Therefore, it is commemorated with illuminating homes and Gurudwaras with colorful lights.
Various religious places of Sikhs organize continuous different programs. Some examples are :
Keertan singing
Nagar Keertan( street procession).
Akhand Paath (continuous reading of Guru Granth Sahib)
Celebration of good over evil
Diwali denotes the spiritual "victory of good over evil, light over darkness and, knowledge over ignorance". There are many Diwali facts and stories that confirm the relation of Diwali with the victory of good over evil as we have seen just a while ago.
Meaning of Diwali in Sanskrit
Diwali is a simpler form of "Deepavali". The word Deepavali is a Sanskrit root for Diwali which forms from Deepa + Avali. Deepa means lamps and Avali means a group or collection. Surely, it is one of the least known and surprising Diwali facts for anyone who does not know its Sanskrit origin.
Initiation of "Bahi Khaata" and "Harvest Festival"
On the occasion of Diwali, beautiful rangolis are prepared by many people in India and around the globe too. People decorate their homes with different varieties of earthen lamps and also with colorful lights in the evening. After performing Lakshmi Pooja & Saraswati Pooja, a new "Bahi Khaata" (a Ledger) is inaugurated by businessmen. It is believed to be a sign of fortune and prosperity.
Diwali is also recognized as the "Harvest Festival" due to its occurrence at the end of a cropping season. Harvesting is directly associated with prosperity. Therefore, Diwali is celebrated by farmers as a Harvest Festival with lots of joy and prayers to God for blessing them, with good crops.
Diwali and Dhanteras
On this auspicious day, people tend to buy gold. In Indian tradition, buying gold and pieces of jewellery on this day tends to bring in more fortune. It is considered that buying and wearing gold will bring positivity, prosperity, luck, and good wealth to the family. It is one of the Diwali facts due to which gold markets experience a great profit during this festive season.
Why people buy Gold on Dhanteras?
The word "Dhanteras" is made up of two words. The first one is "Dhan" which means wealth and the second one is "theras" which means the thirteenth day.
According to Hindu tales, once upon a time, there was a king who had a sixteen-year-old son. A famous astrologer predicted that his son will die from a snake bite on the fourth day after his marriage. This shocking prediction made the king and the bride very tense.
However, the bride was very intelligent and brave. At the predicted time, when Yamraj was about to come in the form of a snake, the bride placed all her jewelry in front of the main door. Then she started singing devotional songs the whole night. When Yamraj came on his scheduled time, he was dazzled by the luster and shine of gold, also he got lost in the songs that the bride was singing to her husband.
Hence the snake could not enter the whole night and the prince was saved from death. After this, people worship Yamraj and goddess Lakshmi with gold on this day of Dhanteras.
Firecracker town in India
Sivakasi(Tamil Nadu) is called "Firecracker town" in India. Firecrackers have been used since the nineteenth century in India. The burning of firecrackers represents the ignition of dreams and anxieties and the burning of all fear and insecurities. The flames and beautiful patterns formed by the firecrackers are sight to behold.
Burning of billions of dollars
It is one of the Diwali facts that burning firecrackers increase the risk of respiratory infections, especially among children and elders. Unfortunately, burning It has also become a symbol of a status symbol among people.
Burning billions of dollars and harming Mother Nature should never be a part of such an auspicious festival like Diwali. People spend money recklessly on these crackers just for seeing some patterns or for hearing loud noises. The government has given certain guidelines regarding the extent of burning firecrackers to reduce the harmful effects on the environment.
We can replace harmful firecrackers by oil lamps, decorative lightings, paper poppers, glow sticks, balloon firecrackers which is a paper flake in the form of a balloon, or wish lanterns to celebrate Diwali in an eco-friendly way.
Significance of oil diyas
The lighting of oil diyas has immense science behind it. The energy emitted from the flame of oil diyas lit by sesame oil, cow ghee, and coconut oil imparts a great health benefit to humans. Right from protecting ey sight to calming down nerves, there are many health secrets why Hindus make it mandatory to light oil diyas. Thus, no artificial lamps and lights can equate to the beauty and benefits compared to oil diyas.
Globalization of Deepawali
Diwali is not concentrated in India only. People around the world love this festival. Apart from India, locations like Singapore, Mauritius, Malaysia, the USA, Australia, and London have their unique way to honor this festival of lights.
In Singapore, Diwali is a public holiday. People decorate homes and streets with colors and flowers. They use red and gold predominantly to welcome Diwali.
In Mauritius, a large number of people celebrate Diwali. There is also a public holiday on this day and the preparations start a week.
Malaysia has great cultural diversity although Islam is their official religion. People here celebrate Diwali with great enthusiasm and joy. Many restaurants in Kuala Lumpur offer special traditional Indian menus with Indian snacks and sweets to bring alive the essence of this festival.
In the USA, this festival takes place with full grandeur. People in New Jersey, Illinois, Texas and other places host Diwali celebrations and parties. People meet their friends and families and exchange gifts to cherish the festive vibes.
Australia also has a large Indian population that celebrates Diwali. The celebrations touch their peak at Federation Square, Melbourne with grand firework displays, live entertainment, traditional art, and dance shows.
How Diwali is celebrated in Different states of India
In Maharashtra, Diwali is celebrated for four days starting with Vasubaras in which cow's aarti is performed. This is followed by Dhanteras, Narakchaturdashi, in which people oil and bathe in the early morning to visit a temple. Maharashtrians prepare traditional sweets like "Karanji" or "Ladoo" paired with "chakli" and "sev".
In Karnataka, the first day is Ashwija Krishna Chaturdashi. People take oil baths on this day. Women draw rangoli outside their homes and prepare traditional dishes to include Avalakki payasa, Tomato murukku, Halu holige, and Nippattu.
In Gujarat, the market is crowded with shoppers on Diwali. Like the Northern region of India, the festive celebrations go on for 5 days. The traditional dishes include Patuli, Gujrati Samosa, and Dal dhokla.
Diwali is one such festival that brings along cheerful vibes and joys. Everyone across the globe loves to celebrate this festival of lights and colors with love, prosperity, and brotherhood. It illuminates our inner self and kills our dark desires which stop us from the righteous path. Happy Diwali to all of you!!