Bangalore is synonymous with street food as much as it is for IT and tourism. The capital of India's beautiful state, Karnataka, Bengaluru city is the software hub of India. People from many states live in Bangalore. As a result, street food in Bangalore is diverse. The street food in Bangalore can truly reflect the taste of India.
The famous dishes of Bangalore include both South Indian and North Indian varieties. Dosas, Momos, Pani Puri, Kebabs, rolls, sandwiches, and filter coffee, the list is endless.
The gourmet street food of Bangalore is not less than any international dish in a five-star restaurant. The cool breeze with the enormous crowd will enhance the dining experience.
If you take a walk in the evening in the city streets, the aroma of street food will invite your taste buds. Eating street food here under the moonlight is a memorable experience.
This IT hub offers plenty of food choices when it comes to street food. From Chinese to Indian, every cuisine is available in this city. Let us take a look at the best places for street food in Bangalore. Here is the list of 15 places for street food in Bangalore.
1. The Food Street, Bangalore, VV Puram
If you visited Bangalore for the first time or have been here for a while, then you must have heard about VV Puram. The other names of this place are Thindi Beedi, Chaat Street, and Food Street.
What can be more blissful than street food drenched in pure ghee? You can relish the experience here. The pure ghee dishes are what makes it the best place for street food in Bangalore. From Masala dosa – one of the iconic Indian recipes, to Dal Holinge, every street food is available here. The food here is quite economical and delicious as well. 
This place is suitable for every age group and provides a friendly and cheerful ambiance. It is visited and loved by all foodies in the city. There are more than 20 stalls that provide delicious street food and snacks for everyone to enjoy.
The Food Street is close to the Lal Bagh and Botanical Gardens where you can find taxis, private cabs, or metros to reach this spot. Price varies from Rs 10 to Rs 300 for a complete meal. The place is quite busy and you have to wait a couple of minutes for your food to be served. The weekend is busy most of the time. Mid-week will possibly give you a place to sit and enjoy your meal.
Signature Dishes
Gobi Manchurian Roll- the Chinese Fast and street Food stalls provide some lip-smacking dishes. Gobi Manchurian Roll is one you cannot miss. The roll has some filling of cauliflower wrapped in rumali chapati.
Sweet Buns- Fresh, soft, and creamy. They are a good choice for your whole family.
Bath Masala Dosa- There are Dosa stalls all over Bangalore. But the best ones are available in this area for street foods. If you want to enjoy crispy Dosa with an enormous amount of butter with potato filling, then this is your destination.
Rasgulla Chaat- Rasgulla and its delicious taste are known to all of us. But, Rasgulla Chaat is a discovery in which Rasgulla is dipped in a sweet curd instead of sugar syrup. It is the best street food in Bangalore.
Bajjis & Bondas- Bajjis are the real snacks of India. There are many stalls in this place that serve Bajjis. And what to say about Aloo Bondas!!!! They are the true love for sure. Available varieties of Bajjis here are dal vadas, chilli bajji, and capsicum bajjis.
Floating Pani Puri- This particular street food is a matter of curiosity for everyone. It is one of the popular chaats in VV Puram with dry Puris filled with mixed peas, peanuts, and tangy water so that dry Puris can float.
American Corn- VV Puram serves more than fifty types of sweet corn. Mango Masala Salsa American Corn is the most famous one. Don't miss it!
Twister Potatoes- If you are a potato lover, then you should try Potato Twister. Topped with either chilly or cheese, Twister potato is one of the favorite starters among other street foods of Bangalore.
Pasta- South Indian foods are indeed available in abundance in Bangalore. But, if you crave Continental cuisine, you should head out for VV Puram street food. Saucy Pasta with loaded cheese along with Olive toppings is a brilliant combination.
Fire Paan- A best option to end your street food journey in VV Puram. Most people try Fire Paan to make cool videos for their social media accounts.
Features, Timings, Cost and Rating
Opening Time- 12:30 0m- 1 am seven days a week.
This street food place is about 4 km from KempeGowda Bus stand.
The best time to visit this place is in the evening.
Bring your own water bottle for your convenience.
The average cost for two people is Rs 100 approx.
In case you want to sit and the whole place is crowded, you will find extra seating outside Sri Vasavi Mane Thindi.
Try to visit the place in big groups so that you can enjoy a variety of delicacies.
Try one of the roads leading to Sajjan Rao Circle in case you don't find a parking slot.
Google user review: 4.3
Related: Hangout places to spend with friends in Bangalore
2. Brahmin's Coffee Bar, Basavanagudi
A 52-year old heritage, this coffee house is loved by everyone in Bangalore. It is famous for its breakfast menu. When most of Bangalore might be sleeping at 7:30 am, it is the place that will be open to serve you.
Adiga is the man who runs this coffee house. Most of the Bangalore folks want a good cup of coffee and for that, they willingly travel a long distance. This joint is famous among elders as well as teenagers.
Most of the time, the place is crowded and you cannot find a place to sit easily. Still, people visit this place due to the unique taste of the coffee. Today, this place has become one of the favorite restaurants in the town. No one can be satisfied with only one tumbler of coffee for sure.
This restaurant is famous for its iconic coffee, south Indian snacks, chutney, and bakery items. Most of the time, it received positive reviews from the media and people. This place does not serve dosas, but it is famous for its idlis and wadas. Idli vada combo is famous in the whole menu.
If you order one of each item in the menu, you will end up paying 101 rupees. The menu is specially designed considering the billing amount to be auspicious in Indian culture. If you choose that way, you will get idlis, vadas, chutney, Khara bath, Kesari bath, coffee.
Signature Dishes:
Idlis and Vadas– This place sells Bangalore's softest idli and crunchiest vada. The idli melts in the mouth while the chutney served with them compliments the whole platter.
Khara Bhath– It is among the favorite breakfast in Karnataka which you don't want to miss. A modification of Rava upma, you can find the best Khara Bhath in the town in this place. Most people love its authentic and simple flavors from the spice powder. It is usually served with coconut chutney that you can eat abundantly.
Kesari bath– It is mainly prepared during the time of festivals in South India. But it is among the best sellers in the Brahmin's Coffee Bar. It is a sweet dish prepared with semolina, sugar, and ghee which is usually served at the end of the meal. People stand in a large organized line to enjoy their favorite street food.
Filter Coffee– This is very famous in the Southern part of India. It is made by mixing frothed and boiled milk with infusion obtained by brewing coffee powder in a traditional filter. People usually have this before going to college or jobs. This place sells Bangalore's best filter coffee.
Features, Timings, Cost and Rating:
Parking available
Take away counters
Self-service
Friendly environment
Opening Time-6 am-midnight on working days.
Street food available- Idli Chatni, Coffee Bar, Khara Bhath, Filtered Coffee
Price- Rs 100 for two people.
Zomato Rating- 4.9/5
Related: This is why tourists love Bengaluru
3. Rakesh Kumar Pani Puri Stall, Jayanagar
It is a small shop in the shopping area of block 4. If you want to try Pani Puris in Kolkata Style and North Indian Chaats, then this stall of street food should be your destination. Most of the time, the stall is crowded with people waiting in line for mouth-watering Pani Puri and Chaats.
This small shop is a reason to celebrate for food lovers for the street food it offers. It is famous for Pani Puri, and also serves Papdi chaat, Sev puri, and Dahi puri which is loved by every individual. This stall might have been overshadowed by big neighboring restaurants. But you can find loyal customers of Pani puri standing outside, waiting for their turn of pani puri to come.
Signature Dishes
No prizes for guesses. Yes, pani puri as the name indicates!
Waiting in a line for Rakesh(the owner) or one of his helping hands to serve you the delicious Puris one after the other is a true delight.
Recently, they had started accepting online orders due to increasing cases of COVID 19. You can also use apps like Zomato to order food from this place. It is very famous among college students and other institutions located nearby.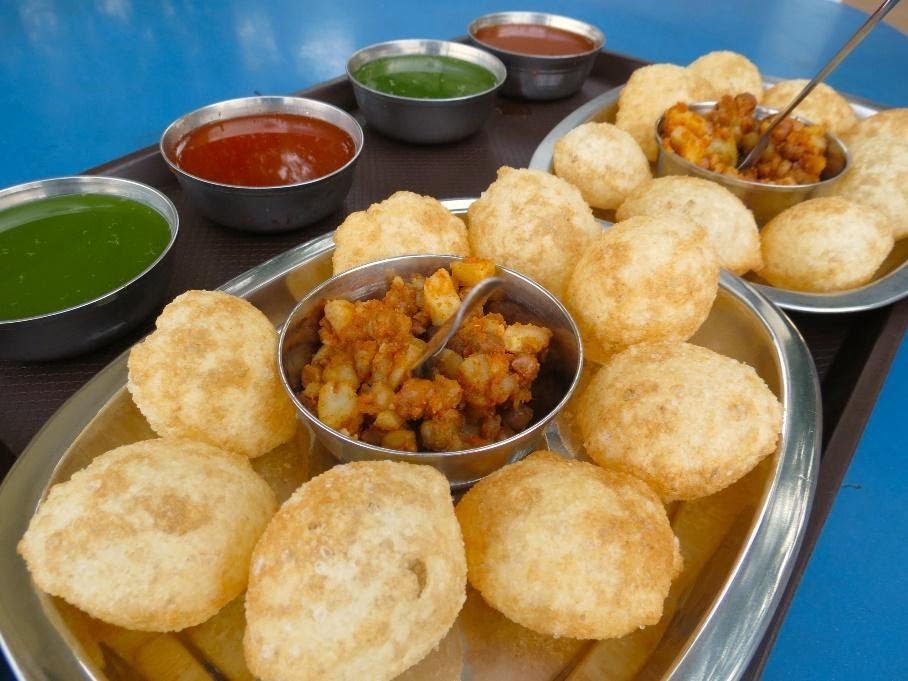 Features, Timings, Cost and Rating
Opening Time- 1:30 pm to 10:30 pm
Price- 15 Rs onwards. The average cost for two people is Rs 100 approx.
Zomato Rating- 3.1/5
Contact number- +91 9036160581
Address- 69, 8th F Main Road, Jayanagar 3rd Block, Opposite to Radel Music System
4. Sri Sairam's Chats and Juice, Malleshwaram
It is located in the Malleshwaram area of Bangalore. They serve south Indian flavored chats. Though the shop is small, yet you will be amazed by its flavors and taste. The shop is brightly painted. You have to get your token and wait for your order to be served.
They usually innovatively name their special dishes like Anarkali, Disco, and Ting Tong. It is one of the oldest and most popular chat places in Bangalore. You will be amazed by its sheer taste. The person who serves here has a heartily and calm smile to add to your already prepared delicious street food.
Signature Dishes
Samosa Chaat- Samosa chat rules the menu of Sri Sairam's Chats and Juice. Hundreds of people usually wait in lines to melt their fast food cravings.
Disco Chat- Although the name sounds quite interesting and exotic, it resembles the Dahi puri topped with some sev and boondi. This dish is served with tamarind chutney to cut down the sourness of the curd.
Students Special– This chaat is a blissful preparation of chips, groundnuts, curd, and sev mixed for a flavor explosion. All the flavors in the dishes are a combination of different cuisines mixed.
Sairam's Special– This is a simple dish made with chips, tamarind sauce, sev, and onions. It is among the best sellers in Sairam's.
Bun Samosa– Who doesn't love samosas and buns? The chefs here fused these dishes and came up with Bun Samosa. The bun Samosa is similar to a samosa sandwich. It is prepared with two big sized samosa stuffed between a bun with chutney and sev.
Dahi Puri– Although it's not something new, this place serves the best Dahi puri of Bangalore. The choices at this center are plenty. It also serves a variety of juices and milkshakes that taste heavenly with all kinds of chats.
Features, Timings, Cost and Rating
Dine-in and Take away
Online deliveries
Pure Vegetarian place
Opening Time- 10 am- 10 pm
Street food Offered- Chat, Paddi Chat, Bowl Masala, Veg Masala, Boondi Masala, Corn Chat
Zomato Rating- 4.3/5
Related: Best Parks in Bengaluru
5. Puchka's, Marathathalli
Located in Silver Spring Layout, Puchka's is one of the famous chat joints among college students. The price is Rs 200 for two people approximately. It has a limited but satisfying and tasty menu. This place is best for 4 pm munching with friends and families.
The menu offered is quite budget-friendly. They also serve juices and lassi on their menu. If you want to have light dinners with a plate of Pani puri or pav bhaji after a tiring day, you can head to this place. This shop area is managed to attract office employees that help in the maximization of the occupancy.
It is a good place to have North Indian street food. Also, there are numerous famous street vendors nearby selling delicacies like Bombay Pav Bhaji, Kolkata Rolls, Momos, etc. The place is nicely tucked in the hustle of the main street.
They have also opened a new outlet in a distance of 100 m with more space for people to sit and dine with friends and families.
Signature Dishes
Poha– The light poha is loved by every Kannadigas for breakfast. Poha is made with beaten rice, spices, and onion. Although, it is popular in Maharashtra yet it is loved by Bangalore folk too. It is prepared similarly in every region of India.
Chole Bhature– It is a famous dish in the Northern part of India. It is a combination of Channa and bhatura/puri, a fried maida bread. It is among the best sellers on the menu of this joint.
Pani Puri– As rightly said, it is the King of fast food and street food without any doubt. Pani puri is loved and enjoyed by everyone. This place sells the crunchiest pani puri or gol gappe as referred by localities.
Vada Pav– Vada stuffed between buns. Served with chutney, sev, and onions. Garnished with sev, onion, coriander will burst your mouth with enormous flavors.
Features, Timings, Cost and Rating
Take away facility and Home Delivery
Opening Time- 4 pm -10 pm
Price- Average cost for two people is Rs 100 approx
Zomato Rating- 4.2/5
6. Karnataka Bhel House, Basavanagudi
This outlet began in 1975. The place has an old authentic taste of Chats. Worth a visit if you are in Bull temple road or Basavanagudi. Very well known for chats like Seva Puri, Pani Puri, Masala Puri, Aloo Dahi Puri, etc. It is famous for its delicious and authentic chat.
The service here is fast and everything is served at a reasonable price. Seating is limited. Most of the time visitors usually stand on the pavement. The shop also serves a variety of ice creams that are loved by kids.
The signature dish of the restaurant is Masala Puri. It is crispy and is prepared with a secret recipe of homemade ingredients. This place serves the best afternoon snacks to enjoy Bangalore evenings. This center grew to fame because of its excellent taste and quality of street food in the city.
It was a small shop in its earliest times, and now it's a notable restaurant. The tamarind chutney is quite a great addition to teasing the taste buds.
Signature Dishes
Masala Puri- It is a dish prepared by combining crispy puri with various spices. The spices mixture is prepared in the traditional way to add more flavor to it.
Aloo Puri- Among favorite items from the breakfast menu, Aloo puri is a combination of potato gravy and puri, an Indian bread, served together is famous. Although it is popular in the Northern region of India, it is loved by Kannadigas too.
Bhel Puri- It is a typical Mumbaikar's street food. The bhel puri is a savory snack. It is made with puffed rice, vegetables, onions, tamarind sauce, and green chili sauce. This street food does wonders in the breeze evenings of Bangalore city.
Dahi aloo- An ideal dish for fasting and vrats. It is originally prepared with potatoes and curd. But here, they add some topping to make the dish crunchy and tastier. It can also be served with jeera rice or roti. In Bangalore, it is a famous street food.
Features, Timings, Cost and Rating
Opening Time- 5pm- 10pm.
Street food offered- Pani puri, Masala puri, Bhelpuri, Aloo Dahi puri
Zomato Ratings- 4.3/5
Related: Luxury hotels in Bengaluru
7. Eat Street, Koramangala
This place has 14 stalls and 20 live counters. The place also has live music to enjoy. It is the best place in Bangalore if you want to try different types of cuisines.
It's a mixture of different nourishment joints all at one place with a normal seating place, and unrecorded music, projector screen with classics playing.
Signature Dishes
Eat street serves Indian, Eastern, and Chinese foods. Visitors can watch cricket with tasty street food and can enjoy themselves. Hookah is also available.
The food offered- Yogurt ice cream, Punjabi Paratha, Mango Yogurt, Ice Pan, Rajkachori, Empanadas
Features, Timings, Cost and Rating
Opening Time- 9 am-1 am
Price- Rs 600 for two people approximately
Zomato Ratings-4.4/5
8. Chatar Patar, Banashankari
This place is a wonder for your street food cravings. Offering a wide variety of fast food and street food, this is the place one needs to be visited when a craving for mouth-watering delicacies. Their highest priority is hygiene.
This place serves a variety of dishes at a reasonable price. It serves hawker-style street food that can be customized according to the taste of the visitors. The place is famous for its chocolates, finger chips, and sweet corn.
Signature dishes
Corn and Mayo Sandwich– The corn and mayo sandwich is prepared with a sandwich topped with corn, mayo, cheese.
Chilli Aloo Chaatizza– It is a kind of starter made with potatoes and spices. Tossed in various sauces to add a sweet and tangy flavor to the dish. The gravy can be dried as well as diluted.
Lucknow Matar Chaat– This dish is a reinvention of chat. It is made with matar majorly. Topped with various spices, boondi, cilantro, you can add whatever you feel like eating.
Features, Timings, Cost and Rating
Opening Time- 10 am- 10 pm
Street food Offered- Cheese Dumbell, Red Sauce Pasta, Veggie Mushroom Sandwich, Panipuri
Price- Rs 300 for two persons approx.
Zomato Rating- 3.2/5
9. Dadar Vada Pav, Indiranagar
This place was started in the year 2013. This place at Indiranagar presents a great experience of street food by offering highly palatable food at a reasonable price. They also have the facility of home delivery and outdoor seating to enrich the dining experience of its visitors.
Signature dishes
Dadar Vada Pav is the most sought fast-food joint in Indiranagar. This is among the renowned fast foods in Bangalore. Visitors can taste the flavors of the North in this place. The place is famous for its different kinds of vada pav which make this place a unique joint.
Features, Timings, Cost and Rating
Opening Time- 11 am- 11 pm.
Street food offered- Burger, Vadapav
Price- Rs 150 for two persons approximately
Zomato Rating- 3.8/5
10. Spicy Corner, Jeevanabheema Nagar
It is a small place with a comfortable seating arrangement. This food corner offers evening snacks and Chinese cuisine to satiate the hunger of the visitors. Their spice is the crowd puller with a milieu of schools nearby. The place is crowded every evening after regular school time.
Signature dishes
The tastes of all their dishes make it worthy enough to bear the spice for a while and relish their delicacies. Especially the baby corn Manchurian, paneer Manchurian, and mushroom fried rice. You can customize your plate at your convenience. Toppings can be customized too accordingly.
Features, Timings, Cost and Rating
Opening Time- 10 am to 10 pm
Food Offered- Paneer Fried Rice, Paneer Manchurian, Paneer Chilli, Parathas, Noodles
Price- Rs 250 for two people approx
Zomato Rating- 3.8/5
11. Mosque Road
Mosque Road is a street in Fraser Road, Bangalore, India, that links MM Road with Coles Road. This road is a commercial center but a lot of eateries are there on this street. This place is also known as "food Paradise" among the people of Bangalore.
Signature dishes
During the time of Ramadan, the street is being decorated and a large number of food stalls are being installed. Non-veg dishes are a specialty of this food street. If you have an opportunity, do check out the fare on this road. This street serves Mughlai, Hyderabadi, Lucknow, and Arabic cuisines.
Do not miss out on the beef cart that is located on the left side of MM road. The stalls are located at Karama and Empire. The rolls that are sold in Fanoons and the Malabari delicacies will leave you wanting more and more. This place remains open till 2 am so that visitors can come and enjoy after having a tiring day at college or work.
Features, Timings, Cost and Rating
Opening Time- 10 am to 11 pm.
Food Offered- Mutton Haleem, Chicken samosas, chicken fry, chicken kebabs, Phirni.
Price- Rs 500 for two people approx.
Rating: 4/5 Trip advisor
12. Kumara Park, West- Chetty's Corner
This place famous for its snacks among students and teenage students. Many of the traditional dishes have been adapted to suit the emerging fast-food outlets.
Thanks to the changing consumer preference and lifestyle of the young population paved the way for these fast-food joints.
Signature Dishes
During the same time, Chetty's Corner decided to enter this new way of food serving business. It tests water by converting westernized dishes to Indianize dishes while adhering to the local taste.
Features, Timings, Cost and Rating
Opening Time- 10 am- 10pm
Food Offered- Twisted Potato, Bun Nippat Cheese, Masala Twisttor, Masala Pepsi, Masala Soda, Snacks
Price- Rs 300 for two people (approx.)
Zomato Rating- 4/5
Related: Why NRIs love to settle in Bengaluru?
13. Shivaji Nagar
This street was named after the great Maratha warrior Chattrapati Shivaji Maharaj. This street is famous for the street fair during Ramadan food mela, Christmas and St. Mary's Feast. It has Bangalore's beef market.
Shivaji Nagar is very near and at walkable distance to commercialize street and MG Road and Lavanya Theatre, nearby market metro station, railway station, hospitals, and schools. It has the largest beef market in India.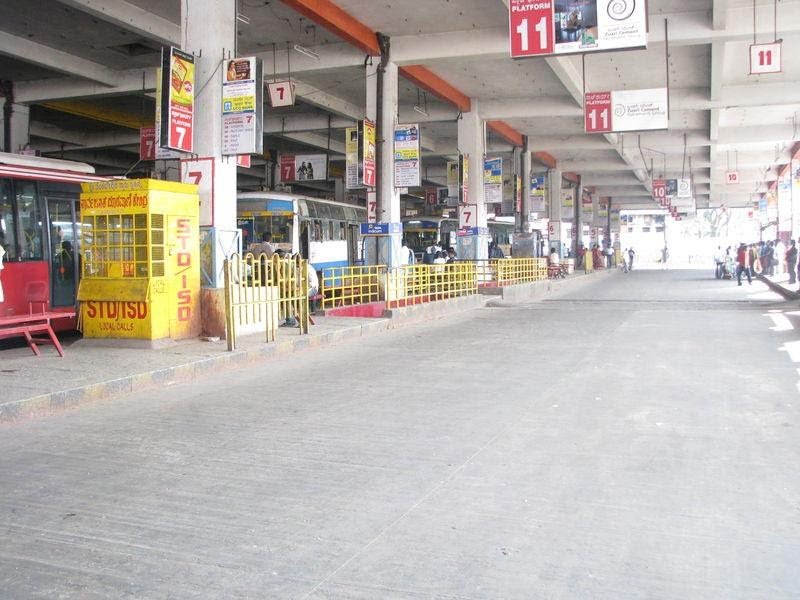 Signature Dishes
Food Offered- It offers a wide range of dishes that are being prepared with beef
Features, Timings, Cost and Rating
Opening Time- 10 am- 9 pm
Price- Rs 400 per two persons
14. Hari Super Sandwich, Jayanagar
This place is located in 177/A-44, 22nd Cross, 3rd Block, Jayanagar, Bangalore.
Signature Dishes
They serve a variety of sandwiches, burgers, and chats which are economical as well as healthy. This place at Jayanagar is one of the finest joints in Bangalore for having sandwiches and chats.
This joint is famous for its healthier snack option. You can hardly call it a place as one has to stand on the footpath and eat. Located at Jayanagar, people come from all over the city to eat at this place. They have some 25-30 varieties of sandwiches in this shop.
Features, Timings, Cost and Rating
Opening Time-11 am-9:30 pm
Food Offered- Chocolate sandwich, burgers.
Price- Rs 250 for two persons.
Zomato Rating- 4.6/5
15. Khan Saheb Grills and Rolls
It serves delicious rolls stuffed with the best filling. More than 10 outlets in different locations of Bangalore are available. This is among the best street food in Bangalore. The menu is flooded with veg and non-veg rolls. Trying a single roll in one go is quite impossible because of its impeccable taste.
They have mouth-watering meat at an affordable price. It is famous for its variety of kababs and rolls. They have the vegetarian option too, in which they stuff mushrooms, baby corns, veggies, soya chunks to make it delicious for their vegetarian customers.
Signature Dishes
Mutton Boti Kabab– This is a famous cuisine of Lucknow. This is prepared with marinated mutton pieces in spices cooked in high flame. This comes among the highest-selling food in the restaurants.
Chicken Malai Tikka– Also known as Murgh malai tikka, it is a dish made with chicken, cream garnished with cilantro or mint. Pop a flavourful chutney dipped in the chicken malai tikka and your mouth will be doing happy dancing.
Grilled Mushroom and Baby corn– They have incorporated mushrooms and baby corn for their vegetarian customers. It has quite a several choices for customers who want to eat vegetarian.
Chicken/ mutton biryani– This place serves Bangalore's best biryani. Rice with flavourful chicken/ mutton pieces with raita. It is a delight to the mouth and nirvana to the soul. No one can ignore the power of biryani.
Features, Timings, Cost and Rating
Opening Time- 12:30 pm- 11:30 pm
Street food offered- Chicken Tikka rolls, Reshmi Tikka rolls, Mutton Rolls
Price- Rs 350 for two persons
Zomato Rating- 4.3/5
So, after all this information, finally Happy Eating Da!!!!!!!!!!
Read More: 40 Places to Visit in Bangalore with Friends