Today's women have many more opportunities than decades ago. Women are now ruling countries and the corporate world with vim. However, there is a huge section of women that is still deprived of many aspects of women empowerment. Thus, women empowerment has always been a topic of debate.
What is women empowerment?
Women empowerment is a process of imparting freedom to a woman to make her own decisions, stand for her dreams and aspirations. Women empowerment is an essential aspect of global progress.
Encouraging women empowerment includes extending them opportunities concerning education, profession, economy, and life as a whole. By empowering women, we provide them the power to sustain any challenges in life. Empowered women can move ahead in their chosen path by making life-determining decisions.
Importance of women empowerment
In his Women's day speech in 2019, United Nations Secretary-General António Guterres reminds the world that women empowerment is one indispensable aspect of economic growth. No country can progress if half of its population is not empowered. Women's participation in work would unlock trillions of dollars for global development, according to Deputy Secretary-General Amina J. Mohammed.
Women empowerment solves many nagging issues of society.
Illiteracy in remote areas can be brought down by educating women. As a mother, she will educate her children. Thus, after some generations, illiteracy would vanish in remote areas.
Women empowerment creates job opportunities for many. Governments should encourage women by providing aspiring entrepreneurs with loans and infrastructure to start their businesses. It generates employment for millions of other women too.
Empowered women understand the importance of a girl child. They can see a girl as a strength to the family rather than as a burden. This puts an end to female foeticide and also raises the graph of girl education. It also encourages more girls to come forward for active participation in cultural, sports-related, socio-political, and economic sectors.
When women turn active contributors to the economy, the family enjoys better economic and social status as well as financial security. Offering better education and health to the children and a rise in the standard of living are added benefits of women empowerment. Women empowerment is thus a prime contributor to poverty eradication.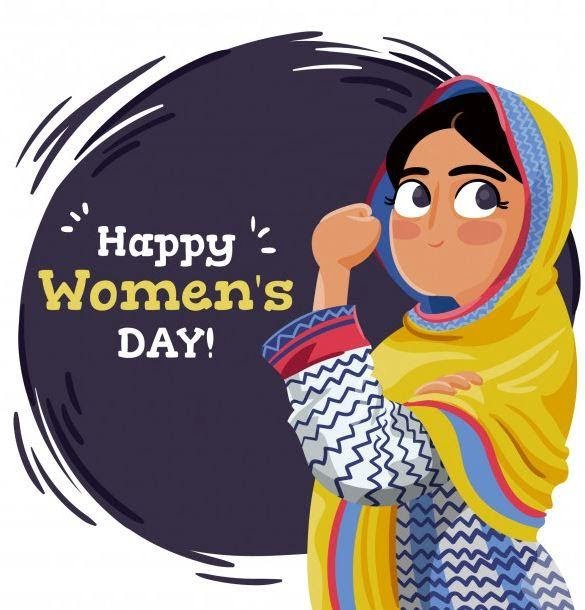 Women Empowerment Principles
The United Nations Global Compact, at the Equality Means Business Initiative Conference, in March 2010, created a set of Women Empowerment Principles (WEP) on how to empower women in the workplace, marketplace, and the community.
Establish high-level corporate leadership for gender equality.
Treat all women and men fairly at work – respect and support human rights and nondiscrimination.
Ensure the health, safety, and well-being of all women and men workers.
Promote education, training, and professional development for women.
Implement enterprise development, supply chain, and marketing practices that empower women.
Promote equality through community initiatives and advocacy.
Measure and publicly report on progress to achieve gender equality.
Methods for Women Empowerment
Scholars classify women empowerment in two ways – economic and political.
Economic empowerment of women
The basis of the economic empowerment of women is providing them with formal education. Women empowered economically have the freedom of mobility, decision making, and purchasing power.
Providing equal rights to women over property inheritance is a way by which governments intended to empower women economically. Furthermore, this is a way to answer the economic parity and the decision-making power.
Letting women choose their career path and grow in the workplace also comes under economic empowerment. When women can access employment opportunities and work in an empowered manner in the workplace, it raises their self-esteem and boosts their confidence.
Political empowerment of women
It is a societal norm to typecast women to be the child and family caretakers. This leaves them with little time for focusing on political aspects or spending time with the public.
On a global level, the political empowerment of women unlocks many aspects that benefit women and society in general. With women in high positions in politics and the economy, it becomes easier to draft women-friendly regulations that pave the path for the betterment of women from a grass-root level.
Barriers for Women Empowerment
Women empowerment is the fundamental right of every woman. They have the equal right to play an active role in the social, political, economic, and educational arena of society. Still, many women are deprived of these.
The societal settings of color, race, culture, and class politics add to the gender parity that women already face in various environments. People from poor families prefer sending boys to school and get girls married at a tender age. Educated women drop out of the workforce due to the responsibilities of family and child care.
Women struggle to move up their career due to many invisible forces. Sexual harassment, objectification of women, trafficking, dowry, child marriages, cyberstalking, harassment, female feticides, cultural and religious hindrances – many factors hinder women from achieving their goals and aspirations.
Women empowerment is the only way to break such shackles and give women the wings they need to fly to the heights they dream of.
Ways to empower women
Women empowerment is a process; it's not a product that can be delivered at once for all. It is the responsibility of every man that women are equal to them in every aspect.
Women should recognize that they are empowered by nature, while the only thing they need to do is recognize their inner abilities and stand for their voices. Here are some ways how we can empower women:
Look at her talent, not just curves
It is a bitterly disappointing truth that despite the role and position a woman is in, people body shame them and try to depress them with trolls and comments. Women are a lot more than objects with curves. The real empowerment for women starts on the day when the world realizes this and starts appreciating the skills and talent of the women.
Recognize the power of diversity
Women can contribute the same or even better than men. Their talent is not limited by their race, color, and origin. Understand this and recognize the power of diversity in women. A diversified workplace that gives enough space for women to express their thoughts and ideas always progresses better.
Gift them education
Educated women can survive on their own, and take care of the families in case of misfortunate incidents in their lives. Besides, vocational courses are another way to build the future and empower women. An educated woman can educate her family. An empowered woman can empower many other women.
Provide for a new mother
Help a new mother with essentials. Mothers in poor families cannot afford many items that they need. Blankets, medicines, cloth diapers, nutritional needs, vaccination fees – you could sponsor for such needs of a new mother. A strong and healthy mother can make her family healthy and strong.
Support women entrepreneurs
By supporting women entrepreneurs and using their products and services, you are encouraging the economic empowerment of women. This encourages other women to step into entrepreneurship. Thus, you can inspire and empower many women across the world.
Educate poorer sections of the society
To contribute yourself towards women empowerment, you can turn into a volunteer. Put in the time and effort to explain the demerits of child marriages, illiteracy, and female feticide causes. Volunteer and create awareness among those sections of society that deprive women of basic rights of education, health, and freedom.
Sponsor girl education
Donate for a good cause that promotes women's empowerment. Sponsor girl education. There are thousands of meritorious girls in remote areas of India who dropout of school due to poverty. Sponsoring one girl child can make a difference in her life in many ways. You could be a savior for her and prevent her from the claws of trafficking, child marriage, or child labor. That child could turn into a responsible citizen and save many thousands of girls in the future. Remember, any journey starts with a single step. And so is women empowerment too.
Understand that women have a voice
Give freedom for women to share their ideas. Instead of suppressing their thoughts, listen to what they say and analyze why they say it. Be it in a home or a board room, women need support and encouragement for their voices to be heard. Provide that support and help them grow personally and professionally.
Remind them to take care of their health
Women face many changes in their health due to nature's design. In their routine to take care of family, many women often forget their self-care. Remind your dear women to take care of their health. At the workplace, offer them health check campaigns and nutritional based items as women's day gifts. They would serve as a useful reminder for their self-care.
Encourage them to pursue their passions
If your daughter wants to become a pilot, do not force her to become a doctor or a teacher. If she is interested in mastering karate, don't silence her saying it is for her brother and not for herself. Support and encourage women to follow their dreams. Giving freedom to pursue one's interests is the first step for empowerment.
How to become a strong woman?
Every woman is strong. The only thing is that they have to acknowledge and realize that fact.
To turn into a stronger version of yourself, you can follow these simple steps:
Never let your past define what you can and cannot do. Women face many challenges in life, right from childhood. But if you want to face life as a strong woman, never look back. Focus positively on your goals and work towards them, keeping in mind the lessons the past has taught to you.
Invest in yourself. Learn new skills every once in a while. Try new things. Never be afraid of failures. Focus on your health and wellness.
Accept criticism positively. Analyze why you are receiving criticism and work towards your improvement. Remember that it takes both sunshine and rain for a tree to grow into a strong one.
Follow other strong women and get inspiration. Having a role model always helps. Read inspiring books. Follow successful women on social media. Learn from their life, achievements, and failures.
Offer your help to other women. By sharing your knowledge and support with other women in need, your self-confidence raises. That little act of kindness can spark an unknown flame in you that will show the path to success.
Never compare with others. Your journey is yours and yours alone. Live practically. Stay away from the fakeness of life and be grounded. Simplicity offers its strength intensely.
Self-doubt and self-blame are not for strong women. Be it is a success or failure, accept with humility and move one in life. Take responsibility for your actions, but do not kill your energy with self-blame.
Stop trying to be perfect in everything you do. Seek help and delegate tasks. When you feel like taking help, go ahead and do it. Strong women are never shy from taking the help.
Stand up for yourself. Stay true to your thoughts. Never be afraid to share your ideas or stand up for them. Especially, when you know you are right, stay firm. Staying strong is a trait that only a few women can master, including you! Cheers!!
Women empowerment quotes
"The biggest barrier for women is the thought that they can't have it all."
Cathy Engelbert, CEO Deloitte
"Optimism is the faith that leads to achievement."
Helen Keller, American Author
"Power is not given to you. You have to take it."
Beyoncé, American Singer
Related: Makar Sankranti Quotes
Related: Happy Diwali Quotes
Related: Yoga quotes for motivation
Related: Happy Holi Quotes
Related: Quotes for women
Related: Mother Language Quotes
Related: Mothers Day Quotes
Related: Indian Culture and Karma Quotes
Top Movies on Women Empowerment Every Woman Should Watch
The Devil Wears Prada (English)
She's Beautiful When She's Angry (English)
Top Books for Women to Get Inspired
In the Company of Women: Inspiration and Advice from over 100 Makers, Artists, and Entrepreneurs
Year of Yes: How to Dance It Out, Stand In the Sun and Be Your Own Person' – Shonda Rhimes
The Moment of Lift – Melinda Gates
Becoming – Michelle Obama
Lean In – Sheryl Sandberg
The Empress: The Dramatic Life of A Powerful and Enigmatic Leader – Kalyani Shankar
This Is Me: Loving the Person You Are Today – Chrissy Metz
The Confidence Code: The Science and Art of Self-Assurance—What Women Should Know – Katty Kay and Claire Shipman
I Shouldn't Be Telling You This: How to Ask for the Money, Snag the Promotion, and Create the Career You Deserve – Kate White
Ask For It: How Women Can Use the Power of Negotiation to Get What They Really Want – Linda Babcock and Sara Laschever
The Wisdom of Menopause (Revised Edition): Creating Physical and Emotional Health During the Change – Dr. Northrup
Nice Girls Don't Get Rich: 75 Avoidable Mistakes Women Make with Money – Lois P. Frankel